What started as a hobby has now become a full-time passion for Cyrus Dan Cañares.
In 2014, Cyrus, tried painting on a pillow as a fun way to de-stress from his job as a soap-opera writer for a major TV network.
It would be the first of many pillow artworks that he would do thereafter to pass the time.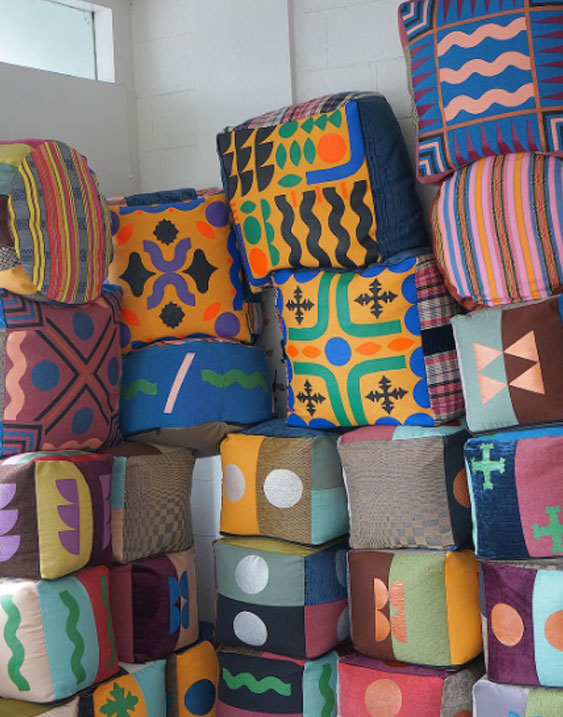 Soon, Cyrus found himself joining bazaars and pop-ups to sell the growing number of colorful hand-painted pillows in his possession.
He named his venture TravelFund by Siriusdan, aiming to use the funds to supplement his income and finance his travels.
Cyrus said it was just "a hobby, a side job, a way to earn extra money."
He told PEP.ph (Philippine Entertainment Portal) in a chat on Messenger, "It wasn't until 2021 that I really decided to focus on it. To think of it in business terms."
CREATIVE PURSUITS
An artist at heart, Cyrus worked as a photographer and videographer for cruise liners for five years before deciding to shift careers.
In 2010, Cyrus joined ABS-CBN as a writer for several of its drama series.
"I mostly wrote for afternoon soap operas except for Dream Dad and Pamilya Ko, which were both in prime time," he said about his work as a scriptwriter.
"Some of the soaps I've written were Hanggang Saan, Dugong Buhay, and my personal favorite among all of them, Ningning. I love its simplicity and humanity."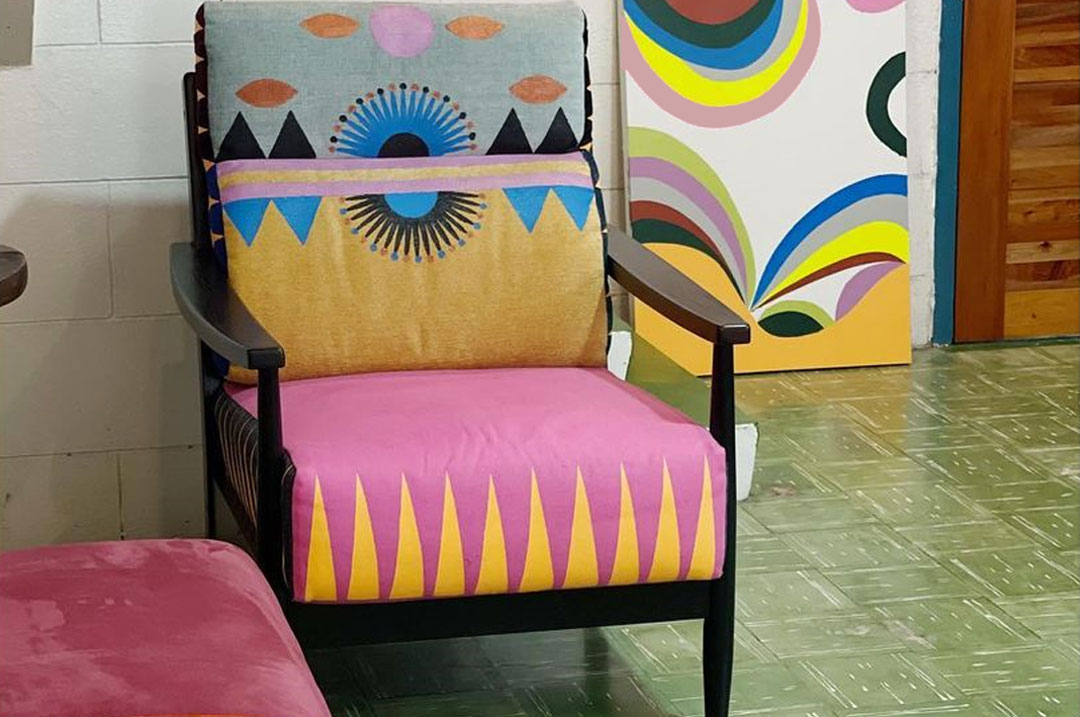 It was during this time when he started dabbling in painting, which eventually led him to put up TravelFund by Siriusdan both as a creative outlet and side hustle.
"My starting salary for ABS-CBN couldn't support my only vice, so I decided to sell the pillows I've been painting as a way to fund my travel," shared Cyrus, whose time working at cruise ships instilled in him a passion for traveling.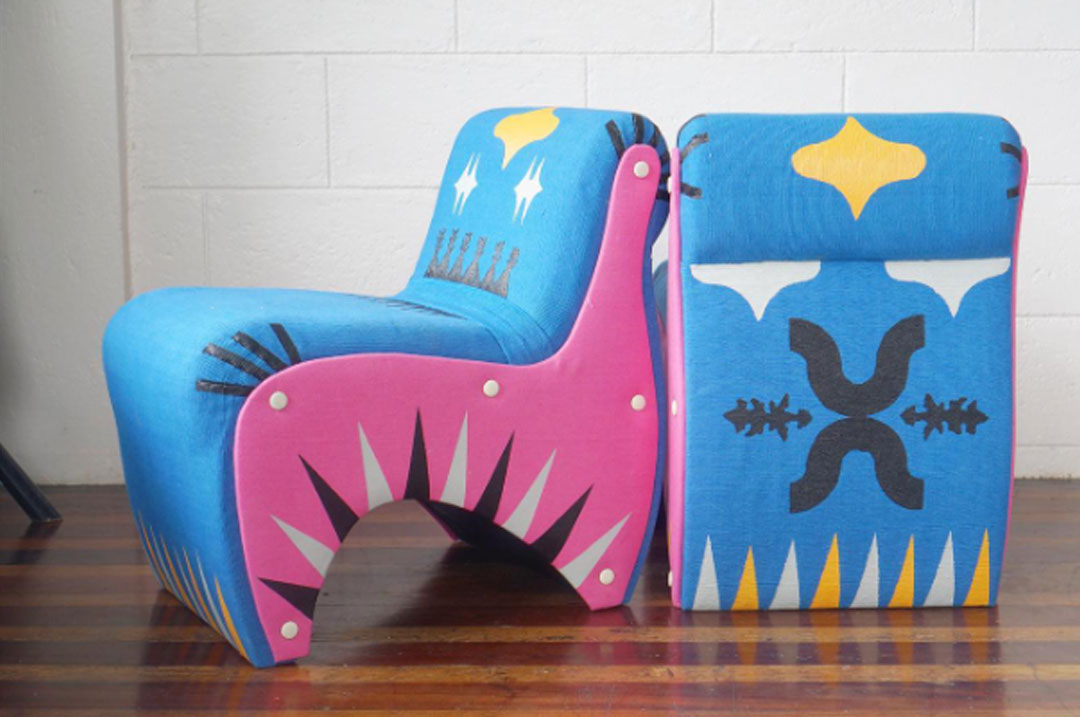 In 2020, amid the noise surrounding ABS-CBN's franchise renewal issue and uncertainty brought by the COVID-19 pandemic, Cyrus found comfort in his art hobby and small venture.
He was able to expand his product line, which now includes hand-painted pillows, ottomans, chairs and couches, and tote bags, among others.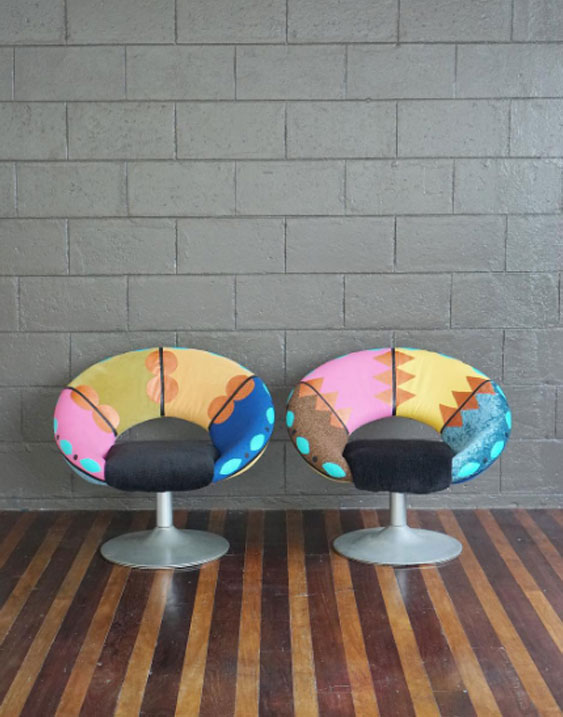 "I always find comfort in creative pursuits. It's always been my escape," he shared.
"I focus my energy on creating new patterns and revisiting old ones. I released a few collections too.
"I also moved my studio from Taguig to Mandaluyong. I renovated an old apartment and turn it into my studio and showroom."
Cyrus was not among the thousands of employees who lost their jobs when ABS-CBN shut down operations after congress denied to renew the network's franchise during a session on July 10, 2020.
He said, "I left ABS-CBN in September 2020. I wasn't retrenched, but I decided to leave anyways for personal reasons."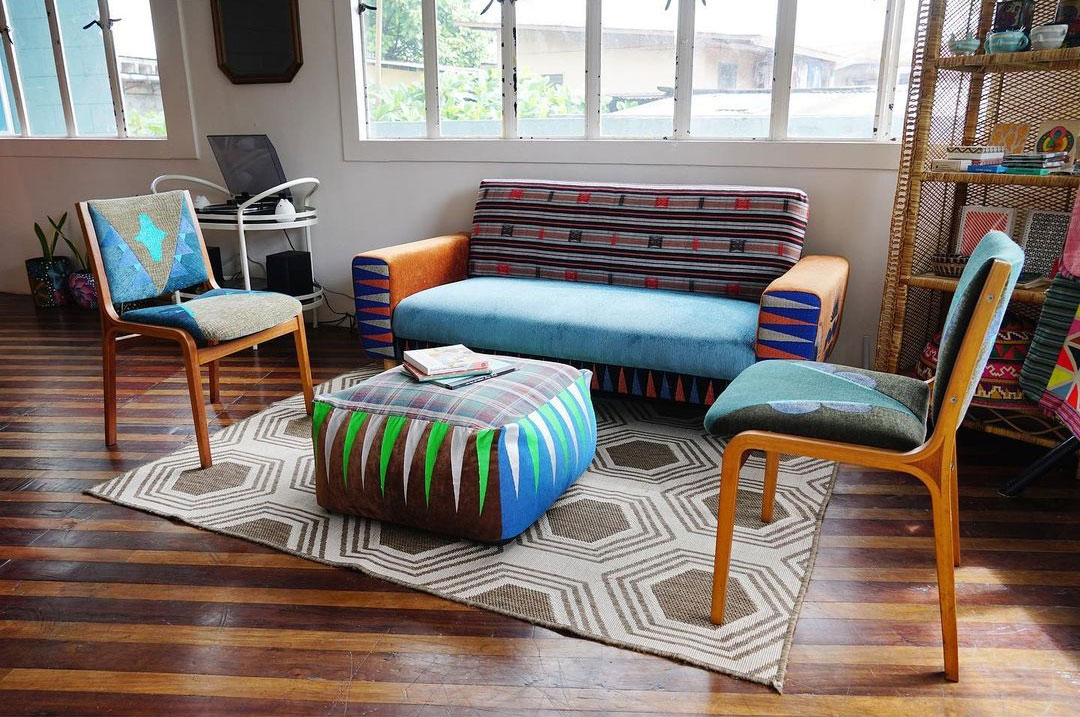 SUPPORTING COMMUNITIES
With his day job out of the way, Cyrus is now focused on making the most out of his passion.
He has a small team composed of an apprentice, a tailor, an upholsterer, and Cyrus taking on the role of designer and textile artist.
"For painting, if I'm really in the mood we can make four pieces or more of painted panels," he said.
"But if I wanted to take my time and create something new, sometimes it would take me days to think of the design and another few days to paint that design."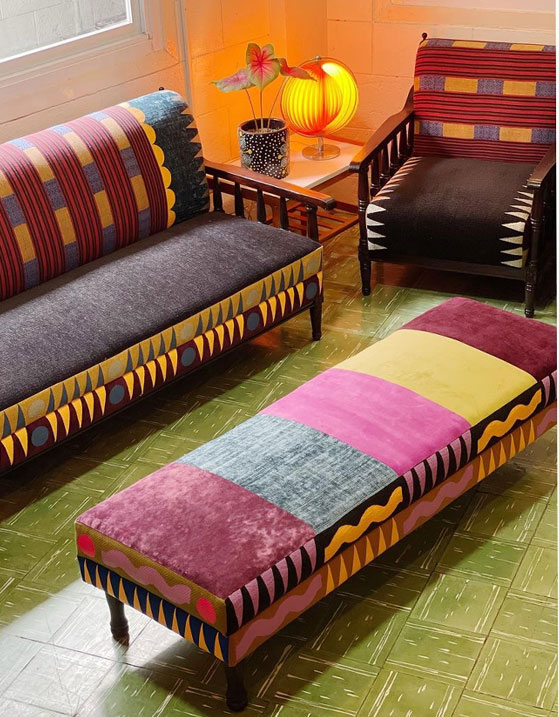 There's also an element of social responsibility in the venture.
Cyrus made it a point to reuse vintage and thrift furniture to minimize waste.
Part of his agenda every time he travels is to source textile materials from local craftsmen to help support their livelihood.
"As much as possible I go directly to the weavers and cut the middlemen. This way you get to support their community more.
"Most importantly, you learn more about not only their crafts but their culture as well."
Cyrus, who sells his products on Instagram and bazaars, said about his clients, "When I was starting, it's usually expats and foreigners visiting Manila.
"But now I am so happy because more and more Filipinos are supporting homegrown brands like mine."
With his creative venture doing well, has Cyrus given up writing for soap operas for good?
"I still consider myself a writer. I will forever be a story writer. I've been creating stories in my head way longer than I've been traveling or painting these pillows and furniture," he said thoughtfully.
"It's my first love and it will remain that way. Having said that though, I am still incredibly enjoying the focus I'm giving to TFBS. I'm excited to explore my passion."