Derek Ramsay and Ellen Adarna are celebrating their first wedding anniversary this November 2022.
But Derek has already given Ellen his anniversary gift in advance: a brand-new car.
On Wednesday, September 7, 2022, a light-blue Bentley Bentayga was delivered to their home in Muntinlupa City.
According to the U.S.-based car dealing website edmunds.com, the starting price of a Bentley Bentayga is USD193,400 or around PHP11 million.
Ellen shared a photo of her new ride on Instagram.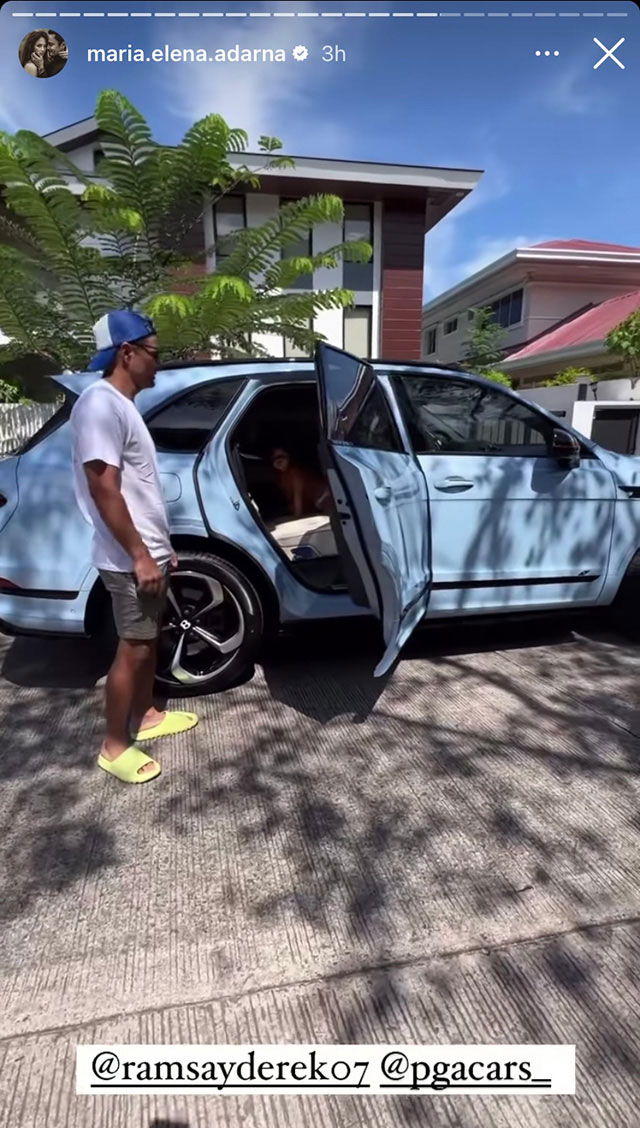 Meanwhile, Derek uploaded a video of his wife's reaction to the gift.
In the video, Derek gave Ellen a kiss and a hug after greeting her, "Happy anniversary, baby, advance..."
Ellen then took the car for a test drive.
She quipped, "I need a driver, too! I need a driver more than a car!"
Meanwhile, Derek penned a touching message to his wife in the caption of his Instagram post.
He wrote, "Advanced happy anniversary to the love of my life. Thank you for giving me so much love. I've really found true happiness. [emojis] I love you so much!!!! So so much!!"
Ellen replied in the comments section of Derek's post (published as is): "I like it but you know my love language is physical touch and quality time soooo your hugs and kisses are myyyyy number 1 [emojis] i love youuuuuu.
"I know ull Enjoy driving my car nyahahhahahahahahahahahahahah"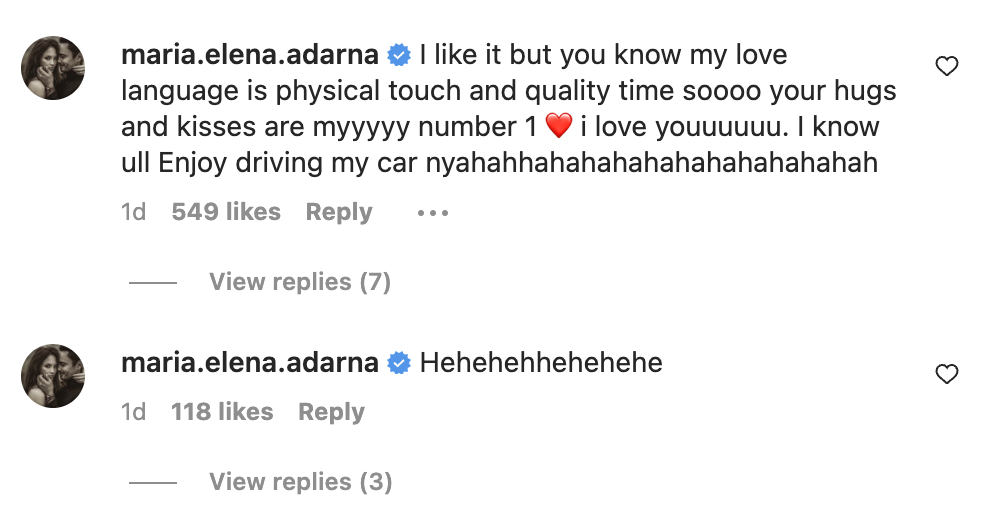 READ MORE: