Convention has stereotyped kids born into wealth as spoiled brats, pleasure-seekers, and lacking self-initiative. Admittedly, there are those.
But such generalization of rich kids is being debunked by those who lead purposeful lives despite their entitlements and hefty bank accounts, .
PEP.ph (Philippine Entertainment Portal) lists the heiresses of the country's billionaires who occupy a spot in the top 15 of Forbes' Philippines' Richest 2022.
They are all accomplished women who are not just continuing and growing their family businesses, but also investing in causes for the betterment of society.
CAMILLE VILLAR
Camille Villar is the youngest and only daughter of former Senate President Manuel "Manny" Villar and Senator Cynthia Villar.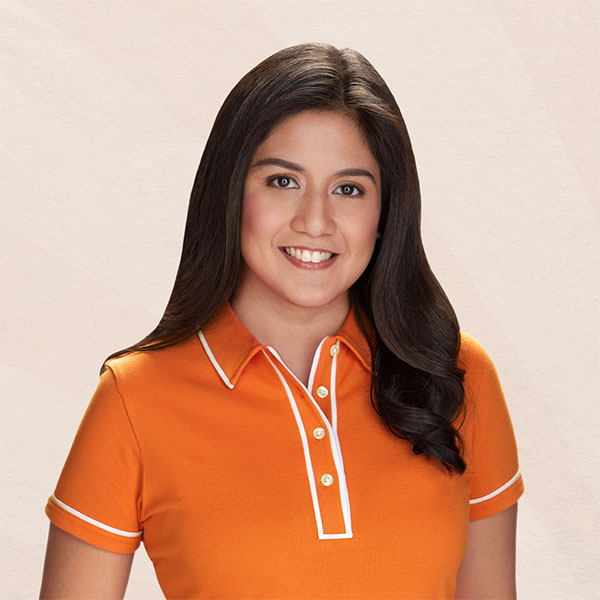 Manny Villar ranks as the second richest in the Philippines, with a net worth of $7.8 billion grown primarily from his real-estate business.
Camille is a graduate of Bachelor of Science in Management from the Ateneo de Manila University.
She obtained her Masters of Business Administration (MBA) from the esteemed Institution de Estudios Superiores de la Eprese (IESE) in Barcelona, Spain.
The unica hija of the Villars has followed in her parents' entrepreneurial and political footsteps.
She is on her second consecutive term as the representative for the lone district of Las Piñas City.
In 2021, she was elected as one of the deputy speakers of the House of Representatives.
Among the bills she has filed in Congress is an act that requires entrepreneurship to be included as a separate subject in the K-12 program curricula.
Her other bills focus on women's health; micro, small, and medium entrepreneurs; and children's welfare.
Late last year, the congresswoman was named Government Hero of the Year by the Stevie Awards for Women in Business in Las Vegas, USA.
She was hailed for her COVID-19 response, particularly for the program "May Bahay Sa Bakuna," which raffled off a house and lot. She established the incentives campaign to encourage her constituents to get vaccinated.
On the business front, Camille sits as the president and CEO of AllValue, the family's retail corporation that includes home stores, supermarkets, and food establishments.
According to her official website, she is also a director in Starmalls Inc., Golden Bria Holdings Inc., and Vista Land & Lifescapes Inc.
Camille dipped her toes in showbiz as well, which probably gave her the impetus to file House Resolution 451.
This bill aims to increase the incentives and assistance the government gives to the country's contenders for the Best International Film category of the Oscars.
She was one of Willie Revillame's co-hosts on Wil Time Bigtime from 2012 to 2013 and on Wowowillie in 2013.
Camille is married to Erwin Genuino.
They have a six-year-old son named Tristan and are currently expecting their second child.
KATRINA RAZON
Enrique Razon chairs the behemoth International Container Terminal Services (ICTSI) and is the country's third richest man worth $5.6 billion.
His daughter Katrina is the CEO and founder of KSR Ventures, which invests in sustainable businesses and social enterprises.
In 2019, KSR Ventures invested $600,000 in agri-tech startup NXTLVL Farms, an urban farming company that has since been rebranded as Urban Fresh and given Katrina a board seat.
She empowers local brands. In September 2022, Katrina spoke at the Forbes Global CEO Conference in Singapore about her advocacy championing Pinoy entrepreneurs.
At the age of 16, Katrina also started a music career using the screen name DJ Katsu.
Her love for music, arts, and culture is evident in her being a producer of Wonderfruit Festival, a premium sustainable lifestyle festival held in Thailand.
A neurocentric yoga devotee, she puts in two hours daily for the practice and films yoga videos for her YouTube channel.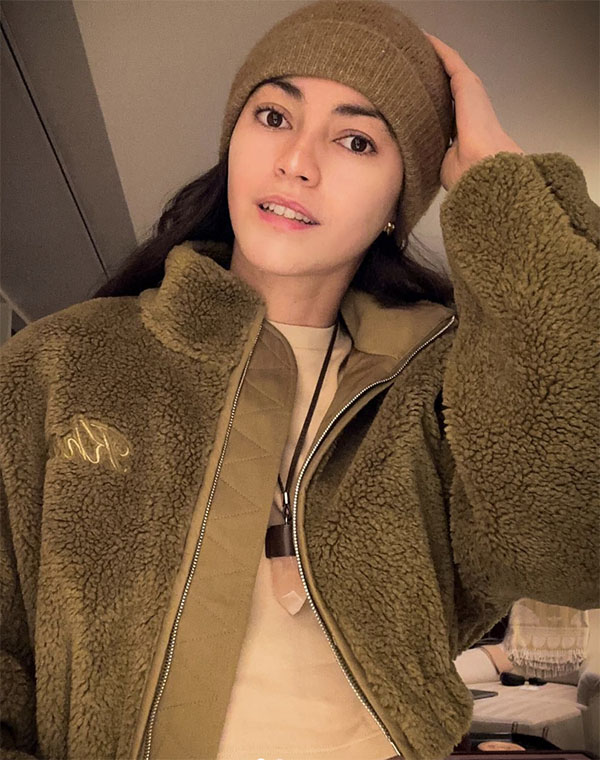 Her posts on Instagram show Katrina's love for travel, nature, and wildlife.
In 2020, she climbed to the top of Mount Kilimanjaro, the highest mountain in Africa at 19,341 feet above sea level.
More than just an adventure, her Kilimanjaro climb had the purpose of raising funds for nature conservation projects in Asia and Africa.
Most recently, Katrina held a wildlife photo exhibit at the Awethentic Gallery in Singapore and donated the proceeds of the exhibit to the African Parks Network.
ANA MARIA ABOITIZ-DELGADO
Ana Maria Aboitiz-Delgado hails from the Aboitiz family, the country's fifth richest with a combined net worth of $2.9 billion from a diversified business portfolio.
She is the daughter of the late ambassador Roberto Eduardo "Bobby" Aboitiz and Marian Aboitiz.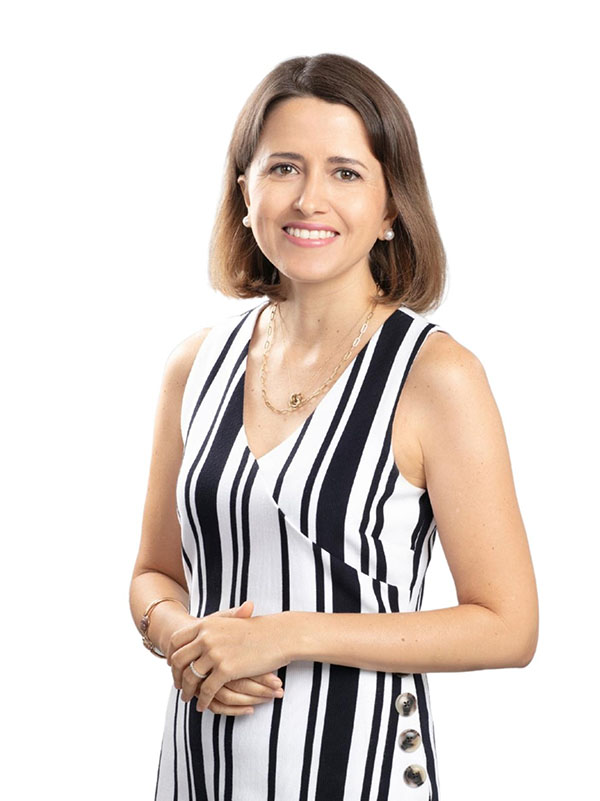 Ana holds a bachelor's degree in Art History and Painting from Boston College and an MBA from the New York University Stern School of Business.
She rose from the ranks of her family's banking arm, the Union Bank of the Philippines, and is now the company's executive vice president, in addition to her roles as chief customer experience officer and digital channel officer.
Her major contributions focus on digitalization, which proved to be much needed during the pandemic.
She led the team that introduced the first fully digital bank branch in the country, making Union Bank the first local bank in the country that has put in place a mobile banking app for the convenience of its clients.
She has also been a member of the Board Audit Committee of the Aboitiz Group of Companies since 2020.
In 2020, Ana was named Promising Young Banker in the Philippines by The Asian Banker.
She also received the Agora for Outstanding Achievement in Marketing Management from the Philippine Marketing Association.
CECILE ANG AND SISTERS MONICA, JACQUELINE, AND CARMELA
Cecile, Monica, Jacqueline, and Carmela Ang are the four daughters in a brood of eight of Ramon Ang, the country's ninth richest man with a net worth of $2.45 billion.
Eldest daughter Cecile has been the president of Diamond Hotel Philippines since 2004.
She has taken over as general manager and president of Makati Diamond Residences since 2014.
An article published on Philippine Daily Inquirer mentioned that she also brought the popular Japanese chocolate brand Royce to the country back in 2008.
Cecile is also listed on the website of San Miguel Properties as a member of its board of directors.
Previously, she was a consultant in the various companies of the San Miguel Group, including San Miguel Foods Inc. and Bank of Commerce.
She also had stints at the Purefoods Corporation and Petron Corporation.
Cecile is a European Studies graduate from Ateneo de Manila University.
Her younger sisters have also been involved in the different companies affiliated with the San Miguel Corporation, of which their dad is president and CEO.
Monica, the chief finance officer and treasurer of Eagle Cement Corporation, is also the company's executive vice-president for Business Support Group, and the board's risk oversight officer.
A BS Management degree holder from the Ateneo de Manila University, Monica also sits as a director in several other companies.
Meanwhile, Jacqueline is assistant vice president for procurement of Petron, while Carmela is with the San Miguel Foundation.
VIVIENNE TAN AND SISTERS SHIELA, KARLU, AND ROWENA
Vivienne, Shiela, Karlu, and Rowena Tan are the daughters of business tycoon Lucio Tan, known as the Kapitan, who is number 11 on list of the Philippines Richest with a net worth of $2 billion.
Vivienne is a multiple-degree holder from well-known California universities in the United States.
She has a double degree in Math and Computer Science from the University of San Francisco, and a post-graduate degree in Fashion and Merchandising from the Fashion Institute of Design and Merchandising (FIDM) in Los Angeles.
She initially forged her own path as an entrepreneur and had set up a shop for women's sports apparel in the States.
When her father came calling, Vivienne sold her business, returned home, and worked for her family's then newly acquired Philippine Airlines (PAL).
Vivienne has worked at several Lucio Tan Group (LTG) companies related to banking, real estate, and education.
She also established the Entrepreneurs School of Asia (now Thames International School) in the mid-2000s.
She returned to PAL in 2011, and, in 2019, she took the reins at the nations's flag carrier.
She was appointed officer-in-charge, and was also the company's executive vice president, treasurer, and chief administration officer.
At present, she concurrently serves as a director of PAL, Philippine National Bank, and Air Philippines Corp. She also sits in the Board of Trustee of the University of the East.
Her sisters Shiela, Karlu, and Rowena sit on the board of several LTG companies.
Shiela is a director of PAL and PAL Holdings Inc., among other companies. Karlu is a director of LTG and Alliedbankers Insurance Corporation, while Rowena is managing director of Alliedbankers.
PAMELA JUSTINE CO AND SISTERS CAMILLE AND KATRINA
Pamela Justine, Camille, and Katrina Co are the daughters of Lucio and Susan Co, the husband-and-wife duo behind the supermarket giant Puregold.
The couple is number 14 on the Philippines' Richest List, with a combined net worth of $1.7 billion.
Pamela graduated with a degree in Entrepreneurship from Thames International School. Since then, the 39-year-old entrepreneur has worked in the family business.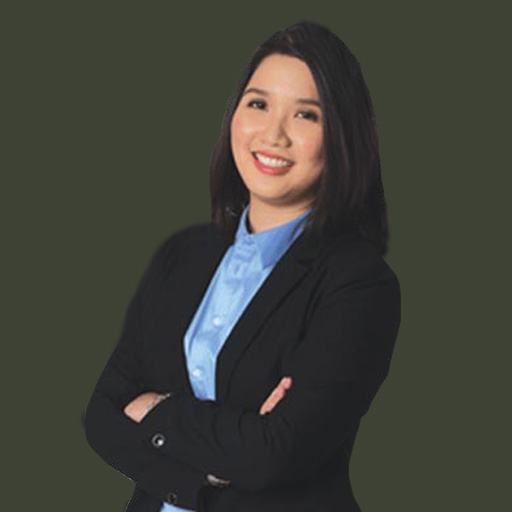 She has been a director of Puregold Inc. since 2003.
She also holds positions in many other corporations, including Alerce Holdings, Patagonia Holdings, and Pure Petroleum.
Her younger sisters Camille and Katrina are also stockholders of Puregold Price Club. Camille is also affiliated with VFC Land Resources Inc., S&R Pizza Inc., and KMC Realty Corp.
BEA ZOBEL DE AYALA JR. AND SISTERS SOFIA, PATRICIA, CRISTINA, AND MONICA
Beatriz Susana, also known as Bea Jr., and Sofia Zobel-Elizalde are daughters of Jaime Zobel de Ayala, whose family ranks eight on the list, and $2.55 billion net worth.
While their brothers Jaime Augusto and Fernando focus on the family's business side of the conglomerate, the sisters are more known for their philanthropy.
Beatriz Susana, also known as Bea Jr., left her life in Manila and moved to El Nido, Palawan in 2017 together with her daughter Paloma. The mother and daughter spearhead Kalye Artisano, a cultural hub putting local artists and businesses at the forefront. The mixed-use artisan center is found within the 325-hectare Lio Tourism Estate, the first eco-sustainable tourism development in the country.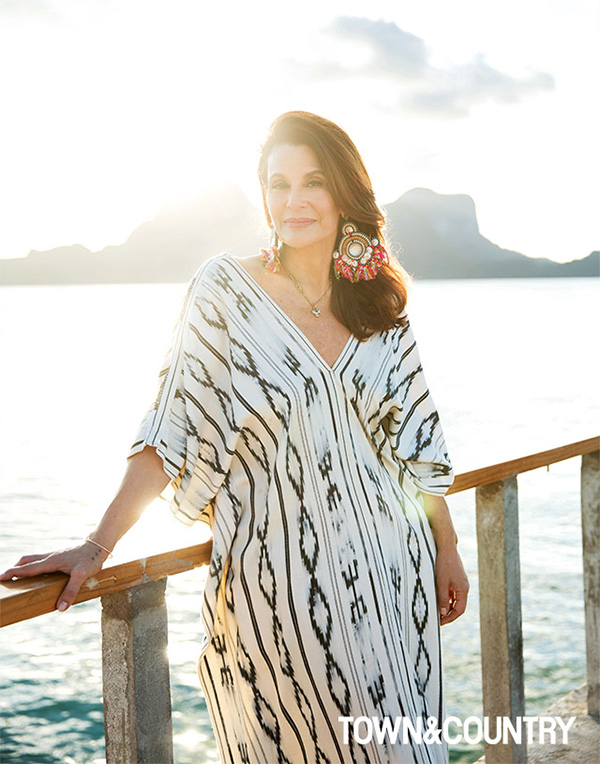 Before this, Bea Zobel Jr. was busy promoting the cultural preservation of Bohol. It began with urging the local government to save the ancestral homes in Baclayon from demolition. The houses were instead converted into tourist lodgings, helping the municipality's tourism income.
Bea continued creating eco-tourism programs for both Baclayon and Dauis, through the Bezo Recreational and Aquatic Services for Bohol (Braabo) and Dauis Renaissance Company, Inc.
Meanwhile, Sofia Zobel-Elizalde used her passion for dancing to discover and hone Filipino talent, especially those who lack the financial capacity. After studying at Elmhurst School for Dance in England, Sofia went on to become a member of Ballet Philippines while getting her degree at Assumption College.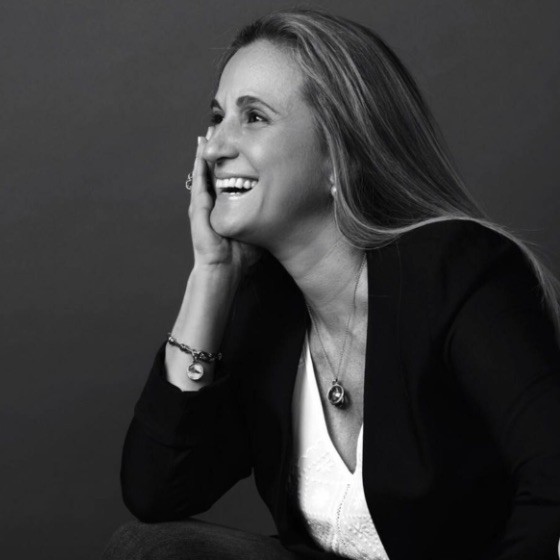 After eight years with the ballet company, she retired to start her own dance school. She founded Steps Dance Studio in 1994, and eventually set up the Steps Dance Studio Scholarship Foundation, Inc. This allows Sofia to regularly take in scholars who pursue their love for dance and change their lives.
In addition, Sofia is also the vice president of the interactive children's museum Museo Pambata.
Just like Bea and Sofia, their sisters Patricia, Cristina, and Monica are likewise involved in different philanthropic activities through the Ayala Foundation and other organizations.