Can you guess what makes Andrea Brillantes unique in showbiz?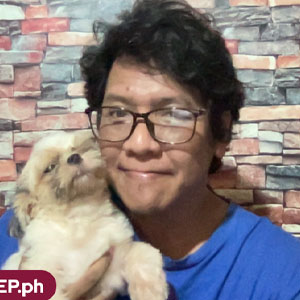 by Rommel R. Llanes


Feb 2, 2023
Starting her showbiz career at a very young age, Andrea Brillantes did it all.

She can act, she can dance, she can sing, and living up to her screen name, shone brilliantly in this industry.
But when she turned 18, Andrea set her sights on a new field: the beauty line business.
Now at the young age of 19, Andrea is already her own boss and CEO of her makeup brand Lucky Beauty.
Read more about this here: https://bit.ly/AndreaBrillantesPEPHeadliner
In the middle of her PEP Headliner shoot, we asked her what makes her unique in local showbiz.
Find out her answer in this video.
#andreabrillantes #luckybeauty #pepheadliner
SHOOT PRODUCER: Karen Pagsolingan, Nikko Tuazon
CREATIVE DIRECTOR: Igi Talao
PHOTOGRAPHER: Stephen Capuchino
STYLIST: Eldsz Mejia
STYLIST'S ASSISTANT: Carl Alberto
MAKE-UP: Marben Talanay
MAKE-UP ARTIST'S ASSISTANT: Angel Mariñas
HAIRSTYLIST: RJ Dela Cruz
VIDEO PRODUCERS: Rommel Llanes, Antonio Payomo III
VIDEOGRAPHERS: John Henri Mariano, Richford Unciano
TIKTOK PRODUCER: Nikko Tuazon
Special thanks to Katrina Aguila of Aguila artists
Subscribe to our YouTube channel! https://www.youtube.com/PEPMediabox
Know the latest in showbiz at http://www.pep.ph
Follow us!
Instagram: https://www.instagram.com/pepalerts/
Facebook: https://www.facebook.com/PEPalerts
Twitter: https://twitter.com/pepalerts
Visit our DailyMotion channel! https://www.dailymotion.com/PEPalerts
Join us on Viber: https://bit.ly/PEPonViber
Watch us on Kumu: pep.ph