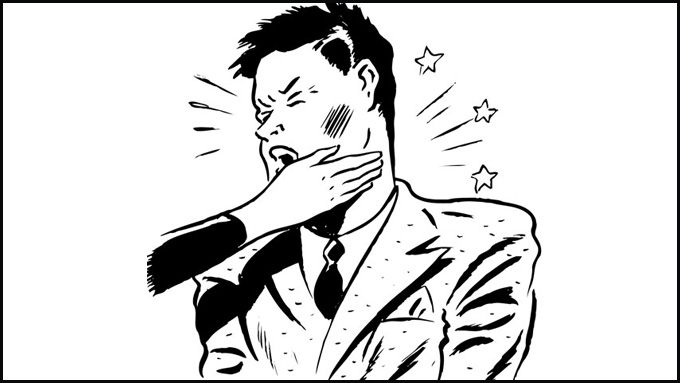 ---
"Image and perception."
These are what stars must shoot for if they want to remain bankable.
After all, the trend shows that most in-demand celebrity endorsers possess two common denominators: popularity and honesty.
Popularity, according to a Starcom Mediavest Group digital manager, is top of mind among their clients when the latter make that short, all-important list of possible endorsers.
"Followers and Klout score, to evaluate both reach and how engaged their followers are," the digital manager adds in his email to PEP.ph (Philippine Entertainment Portal).
According to Klout.com: "The Klout Score is a number between 1-100 that represents your influence. The Klout Score isn't the average of your influence across all your networks, it's the accumulation. Adding networks adds to your ability to share your expertise..."
Meantime, an ad agency business unit director tells PEP in an exchange via Facebook, "The personality should reinforce or complement the brand equity.
"The connection between the celebrity and the brand should not be forced and should be natural."
This is, in fact, what makes advertisers wary of celebrities who are "too exposed."
"If the celebrity is endorsing too many products and categories, "explains the ad agency business unit director, "then it will just result in more exposure for the celebrity."
The downside to this, explains the ad agency executive, is that: "The consumer tends to forget the brand, and just sees the celebrity."
Moreover, the source says, "We want endorsers that are easy to work with."
This means that, aside from being popular, the ideal celebrity endorser should not have an attitude problem, because this automatically translates to "stress" for the ad agency.
After popularity, the other big common denominator is honesty.
Honesty may, of course, just be a matter of perception; that is, the celebrity endorser may not really be that honest a person, but he or she is perceived to be honest.
ADVERTISEMENT - CONTINUE READING BELOW
Why is honesty important?
In a quick, informal survey, PEP asks 50 advertising and marketing practitioners this questions, and their answer boils down to: the public won't believe people who lie.
The same ad agency business unit director we interview points out, "An endorser has to believe in the product, and is willing to help the brand."
This explains why, despite the number of controversies surrounding Kris Aquino and Manny Pacquiao, they have the trust of advertisers.
QUESTION 1. Does it matter when a star dumps decorum and flies off the handle in public?
The informal PEP survey results show that, out of 50 respondents, 51 percent answer "yes"; 42 percent answer "it depends"; and 7 percent answer "no."
Last December 2, 2013, Anne Curtis posted this on Twitter: "I'm just like any other person that makes mistakes in life."
This was one day after news first appeared in PEP saying that, in the early morning hours of November 23, 2013, Anne lost it at the Privé Luxury Club in The Fort, Bonifacio Global City, and ended up slapping three people, including fellow star John Lloyd Cruz, and haranguing TV host Phoemela Baranda.
Anne's now infamous line from the Privé incident is: "I can buy you, your friends, and this club."
But to her "I'm just like any other person" excuse, those answering the PEP survey argue: "Celebrities should always remember they are celebrities."
For the downside to being famous is that the famous are under constant scrutiny.
It is, after all, practically the only big price they pay in exchange for the staggering amounts of money they earn.
Imagine being paid P80,000 for saying hello or waving your hand? Or charging P1 million for a song number?
As American historian Daniel Boorstin aptly puts it: "A sign of celebrity is that his name is often worth more than his services."
ADVERTISEMENT - CONTINUE READING BELOW
QUESTION 2. Does a controversy change the public's perception of a star?
Majority in the survey answer: "It depends."
But 95 percent of the respondents are in agreement that the local public easily forgives—although it doesn't easily forget.
One advertising executive points out, "So, if a star apologizes, but does it again and again and again, he/she loses his/her credibility."
QUESTION 3. Does an issue, controversy, or scandal diminish the star's market value?
In the advertising world, most talent contracts have a "morals clause."
Such a clause is defined by http://www.lexology.com thus: "a provision in a contract which stipulates that certain actions or activities undertaken in an individual's private life can be grounds for termination of the contract."
Remember international model Kate Moss losing seven deals— with brands like Coco Chanel, Pepsi, and H&M—after photos of her snorting cocaine surfaced in 2005?
And remember Lindsay Lohan being replaced in 2008 by Hillary Swank as the face of Jill Stuart because, according to popeater.com, "stints in rehab and partying ways wasn't a good representation for the line."
Locally, a number of big stars have suffered the same fate.
In 2008, Richard Gutierrez was the endorser of a clothing company, shampoo, telecom, and medicine brands, bringing in millions of pesos to the movie and television star.
One by one, he lost them, and this happened around the time he was slapped with a "reckless imprudence resulting in homicide" case.
That homicide case refers to the death of Richard's personal assistant Nomar Pardo on May 22, 2009, after Nomar was hurled out of the back windshield when the car crashed against some coconut trees. Richard was driving the car.
On the heels of the Katrina Halili-Hayden Kho Jr. video scandal in 2009 came the cancellation of Katrina's endorsement deals.
In an interview with PEP in June 2009, Katrina admitted, "Wala na ngang pumapasok na trabaho ngayon, mula nang magsimula ito. Ang daming nag-cancel. Yung isa, para sa isang cellphone network provider, hindi na kami ulit tinawagan..."
ADVERTISEMENT - CONTINUE READING BELOW
And quite noticeably—except for Kris Aquino—most stars embroiled in a public fight or a scandalous word war were not renewed as endorsers.
WHAT HAPPENS BEHIND THE SCENES. The process, according to Starcom's digital manager, goes this way:
"Agency usually informs client and supplies them with necessary information to evaluate whether to rescind or continue tapping the services of the said endorser.
"Depending on the perceived implications of continuing the relationship with the endorser, the brand either holds all planned marketing initiatives or permanently severs ties with the endorser."
In the case of Anne Curtis—who has 25 endorsements presently—what will her fate be for 2014?
In a phone interview on December 3, 2013, seasoned marketing practitioner Rudy Villar said, with certainty: "She will be able to bounce back."
Via Facebook, he tells PEP: "I think Anne handled the situation quite well by openly and honestly talking about the incident and apologizing to the people involved, and to her fans and followers.
"It also helped that she tried to end the issue by deciding to not talk about it anymore, unlike other celebrities who bask at the publicity, good or bad.
"Anne has done a lot more good deeds than bad, so I think the public will forgive her.
"It also shows that nobody's perfect, after all."
QUESTION 4. Do controversies have a direct effect on the brands?
Marketing man Rudy Villar answers, "No."
The ad agency business director, however, says it "depends on the category the brand belongs to."
It's interesting to note that in the United States, the companies are less forgiving.
In 2002, the bottling company Pepsi did not renew its estimated 10-million dollar contract with singer/dancer Britney Spears, who, according to Philly.com, "lost her good-girl image."
In the Philippines, it's largely "the wholesome brands" that would mind controversies attaching themselves to their endorsers, adds the ad agency business director.
ADVERTISEMENT - CONTINUE READING BELOW
Explaining, she says, "[If] the controversy is too delicate, it will most likely have a negative impact."
The reason being, she adds: "The personality/value/trait that we are banking on is compromised."
Speaking from a marketing standpoint, Villar believes that, in Anne's case, the Privé incident will not have any effect at the moment, "because most clients distance themselves from their endorsers' controversies."
But, Villar adds, in the future, "It may have weight."
This is where the talent-management agencies and publicists come in, doing damage control, because one night's "mistake" may cost their star "millions" in the future—and cost them their huge commissions, too.