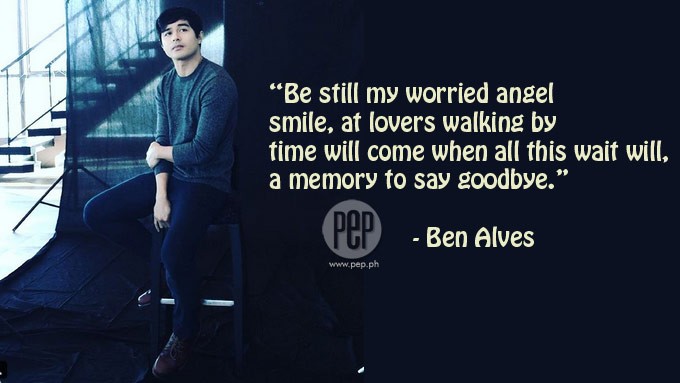 ---
We love Benjamin Alves!
Knowing this guy holds a degree in English Literature (he graduated summa cum laude at the University of Guam), we asked, "Can you write a poem in time for Valentine's Day?"
He said "yes."
This morning of February 14, he sent his poem through Lendl Fabella of GMA Corporate Communications.
Upon reading it, there was one word for it: "wow!"
And to those who are celebrating this day alone or heartbroken or incomplete, Benjamin assured, "Be still my worried angel/ Smile at lovers walking by..."
This one's for you.