When it comes to keeping up with your favorite celebrity's day-to-day activities, social media come to mind easily.
But if you want to know their thoughts about life and love, their insights and experiences, blogs serve as the stars' diary.
Here are eight celebrity blogs and the stuff they write about that may put another perspective on their personal and public lives.
Kris Aquino (withlovekrisaquino.com)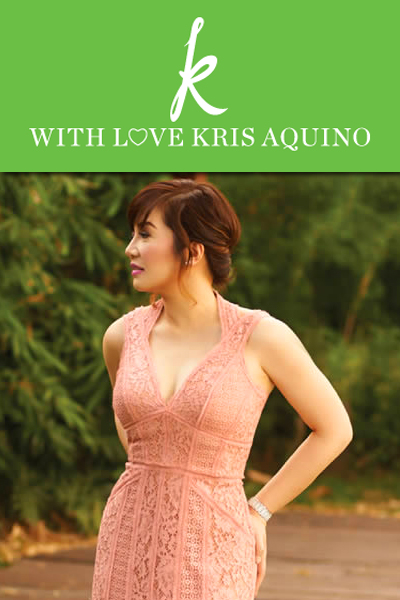 Photos from withlovekrisaquino.com
The Queen of All Media is never short of personal anecdotes to inspire others.
Her blog is a compilation of Kris's daily insights on different aspects on life.
Think Kris TV in an online magazine format, in which she personally writes the entries.
Kathryn Bernardo (kathbernardo.com)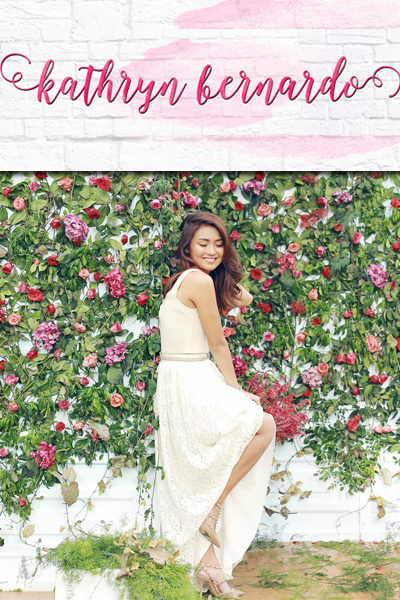 Logo/Photo from kathbernardo.com
Kathryn's blog mirrors who she is and what she likes when she's not on cam. She loves fashion, travel, food, and fun time with friends.
Her recent venture into blogging is Kathryn's way of showing that she is no different from her fans.
Maine Mendoza (mainemendoza.com)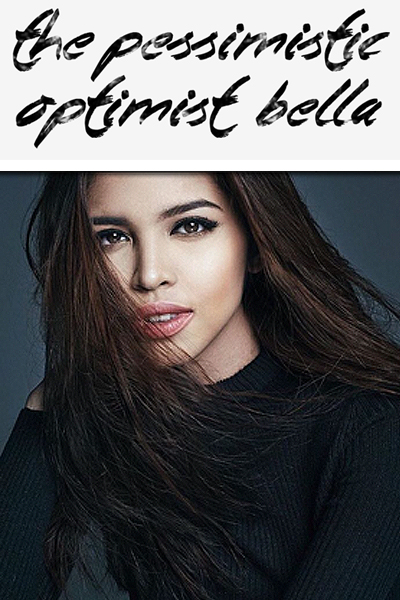 Logo/Photo from mainemendoza.com
Maine first introduced herself online as "The Pessimistic Optimist Bella."
While Yaya Dub is more of an alter ego, the blog is a close peek to the "real" Maine.
She still manages to write posts in between her busy schedule, including her musings about her quick ascend to fame.
There is also an ongoing project on her blog called "The Sunday Currently," which is a series of posts a la slambook style.
Saab Magalona (spellsaab.juice.ph)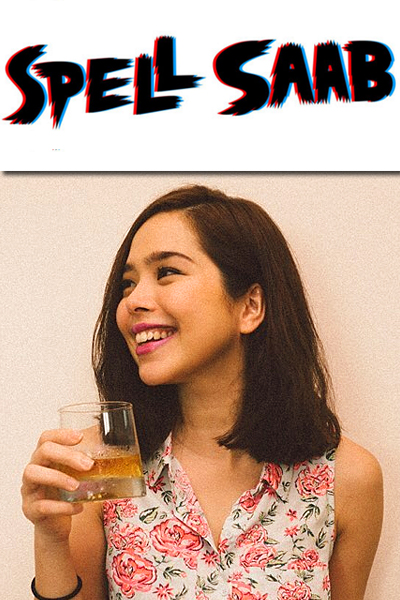 Logo from spellsaab.juice.ph / Photo from @saabmagalona on Instagram
Saab has been blogging for 12 years.
Her initial intent was have an outlet where she can vent out her frustrations about school, bullies, and other teenage problems.
These days, she writes about life hacks and her blissful marriage to Jim Bacarro.
She also has a regular "Ask Saab" entry, which is in Q & A format.
Erwan Heussaff (thefatkidinside.com)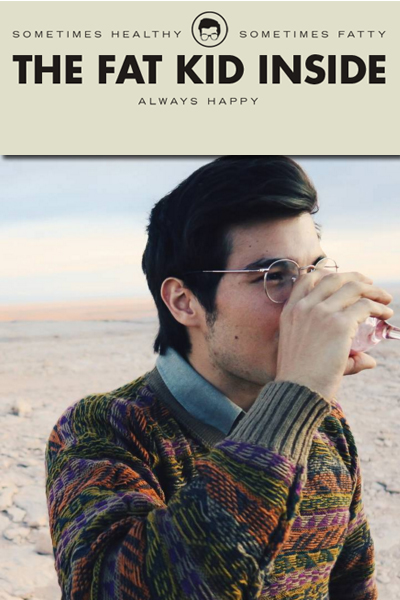 Logo from thefatkidinside.com / Photo from @erwanheussaff on Instagram
Part of his advocacy to promote healthy living, Erwan created his blog to share healthy recipes and weight-loss inspirational stories to fitness aspirants.
Even if the blog is more of an interest blog than a personal one, this is based on his personal struggles with maintaining a fit lifestyle.
Bianca Gonzalez-Intal (iamsuperbianca.com)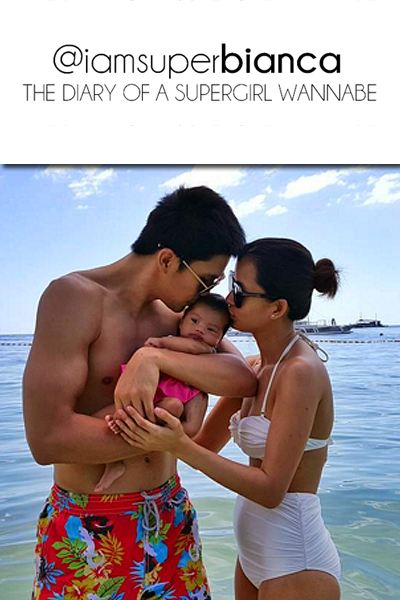 Logo from iamsuperbianca.com / Photo from @iamsuperbianca on Instagram
Bianca found her beat as a writer when she began "The Diary of a Supergirl Wannabe."
Now, she has more things on her plate as a writer and as a new mommy, but she manages to squeeze in some time to post her personal thoughts and anecdotes on her blog.
Benjamin Alves (benxalves.tumblr.com)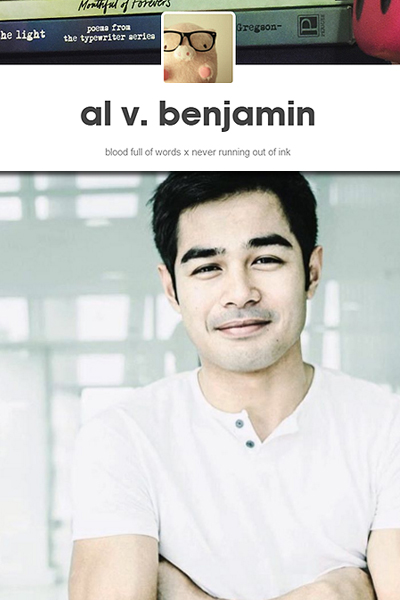 Logo from benxalves.tumblr.com / Photo from @benxalves on Instagram
If your heart melted over Benjamin's Valentine's poem for the singles, check out the poems he posts on his Tumblr.
His works are proofs that even men have a soft side when it comes to love and misadventures.
Jasmine Curtis (jascurtissmith.tumblr.com)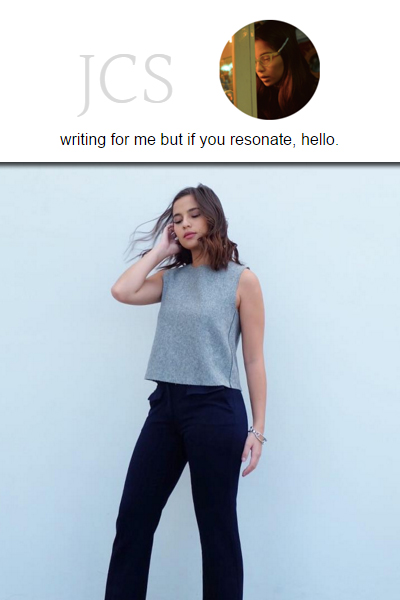 Logo from jascurtissmith.tumblr.com / Photo from @jascurtissmith on Instagram
Jasmine's Tumblr page is a compilation of some of her original poems, photos, and musings.
In between these personal notes are some appreciation posts of quotes, plus photos and videos that echo her current mood.
Stripped down from the glitz or glamour, Jasmine leaves traces of her inner self on the blog.
BONUS: Anne Curtis (anne.ph)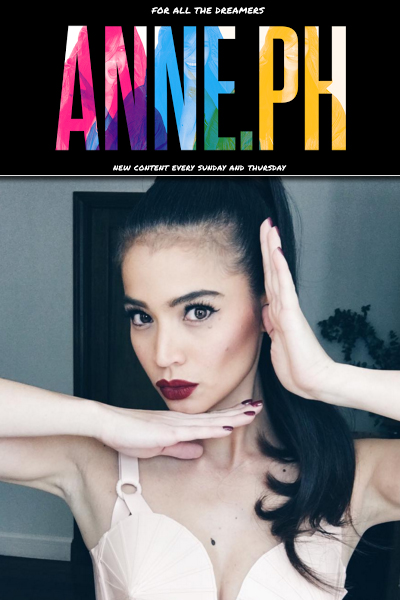 Logo from Anne Curtis Youtube page / Photo from @annecurtissmith on Instagram
Her main blog anne.ph is currently under (or anne-der as she puts it) renovation, but its landing page is a video of Anne answering 50 questions which revealed some interesting tidbits about the star.