Unwittingly, the young woman who never craved for public attention is now turning heads—and raising eyebrows.
She is Kit Barraquias, the model/beauty queen who confirmed to PEP.ph (Philippine Entertainment Portal) in an exclusive interview that Marlon Stockinger is the "biological dad" of her twin daughters, Lilly and Violet.
According to Kit, she thought long and hard before granting PEP the interview.
She knew that doing so would be tantamount to opening a Pandora's box.
She would be bashed. She would be judged.
But break her seven-year silence she did for good reasons.
It was not to court public adulation, "Showbiz is not the life for me," she clearly said.
It was not to get financial support, "Why would I ask? I'm working," she said with pride.
"I worked abroad for five years. I came back here and still working, I'm into financing."
It was not to burst the bubble of Marlon's current girlfriend, Miss Universe 2015 Pia Wurtzbach.
Kit is already taken, and has since moved on since she and Marlon broke up when she was four months pregnant.
The 36-year-old single mom stressed she simply wanted to let the truth out.
And to put a stop, once and for all, to nasty talks portraying her as "naghahabol sa pera."
FAST FACTS. "Hindi kami mayaman, hindi kami mahirap," she said during the one-and-a-half hour chat/interview.
Her dad is from Dumaguete and her mom is from Palawan.
She learned the value of hard work at a young age when she started her modeling career at the age of 18.
She finished her Business Management course at the expensive Thames Business School, and now she's "busy with her kids and making money."
When asked what it is like to raise twins, she simply said, "Challenges as a mom [are] balancing everything... It's not easy at all!"
Her "me time" once a week is precious, it's her stress-buster.
In an online chat with Arniel Serato yesterday, March 31, she was asked how she maintains her bikini bod.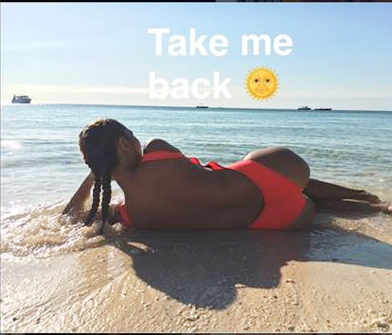 "I don't work out at all now," she said, correcting PEP's earlier description of her as a fitness enthusiast.
But she used to do kickboxing and Muay Thai.
In her online chat, Kit could not quite describe her feeling now that she has said her piece.
"I feel weird, to be honest," she simply said.
At press time, Kit's Facebook account has been deactivated.
Interview: Arniel Serato