In celebration of Mother's Day, PEP.ph (Philippine Entertainment Portal) pays tribute to the moms of your favorite stars.
These uber-supportive moms are also well-loved by the fans of their celebrity sons and daughters.
For their dedication, they are sometimes tagged as stage mothers.
Others are simply overprotective, like a fierce mama lion who won't let anyone mess with her cub.
For example, Luzviminda "Min" Bernardo is known for tight-guarding her daughter, Kapamilya actress Kathryn Bernardo.
She often joins the 21-year-old star's tapings and tours, and has appeared in two of her movies, Barcelona and Can't Help Falling In Love.
She has also been seen in some of Kathryn's television commercials.
But her biggest role is that of a mother keeping an eye on her popular daughter.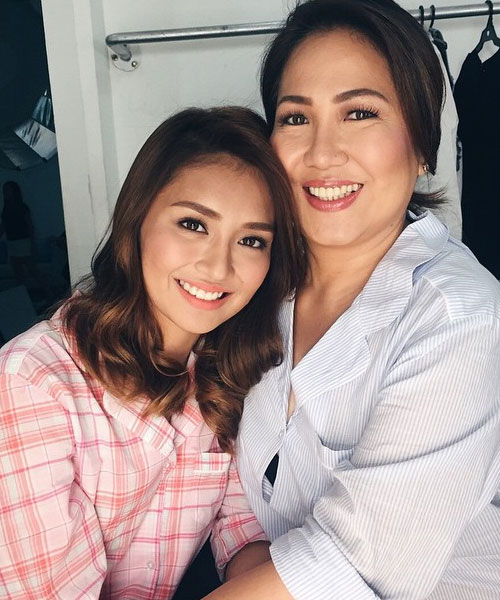 If there's one person the sisters Toni and Alex Gonzaga have to thank for their success in showbiz, it's none other than their mom Pinty Gonzaga, who is also their manager.
In an interview, the mom joked that they have their own "MTRCB" at home.
Also shown in the photo below is their father Bong Gonzaga.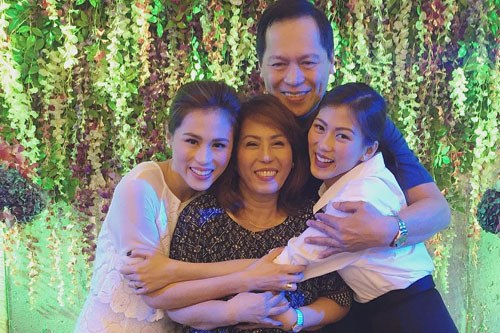 Despite their differences, Cecile Ongpauco will always be Heart Evangelista's ally.
Heart's message for her mom pretty much sums up their relationship:
"Thinking about everything my mom and I have been through bring up many raw emotions. But there are things that are for sure: Mom allowed me to explore and discover myself. Even when I made right or wrong decisions, she tirelessly kept an eye on me. Mom taught me to live everyday with a grateful heart, to be happy about the little as well as big things in life. Mom showed me that love is the answer to everything...that even old wounds can heal with love.
"And of course, I have Mom to look up to while growing up. Her beauty, her style, her grace, her poise. She is such an inspiration. Now and forever. I love you, Mom. Happy Mothers day to you and everyday!"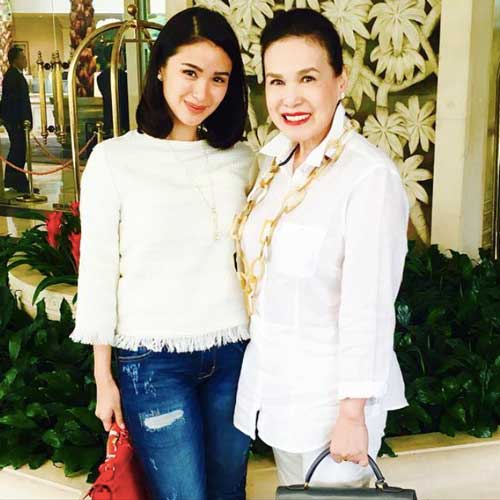 Back in the '80s and '90s, the most popular stage mom was Mommy Ligaya, a.k.a. Lea Salonga's mom.
She rarely granted interviews, but usually chaperones her daughter. In fact, she was present in all 112 runs of Miss Saigon in London.
And one time, when the producers asked Lea to wear bikini, Mommy Ligaya had to step in.
In an interview with LA Times, the famous mom said, "I'm glad she was a little plump at the time.
"She was only 17 at the time.
"So she still had baby fat—kind of chunky, really. So they decided she shouldn't wear the bikini."
These days, she still accompanies Lea, she still listens to the reporters' questions, but she has mellowed down.
Said Lea about her mom in her interview with Business Mirror, "There's a lot that they could learn from her for raising a child that grew up to be an adult with a pretty level head because ultimately that's what you want.
"You don't want the child star that ended up on the wrong side of the track or deep into drugs or destroying themselves," Lea said.
"I think people will take her seriously. She did alright! I think she did OK (laughs). She raised us well."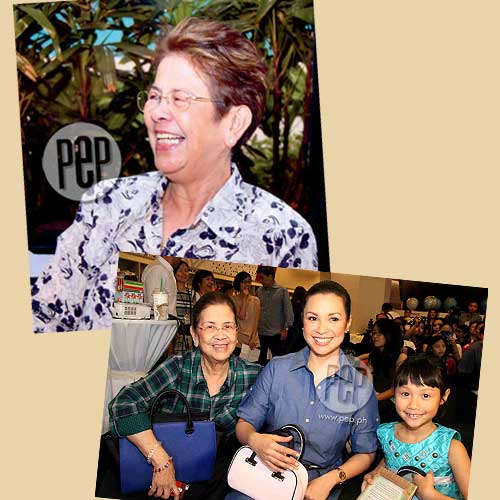 In all appearances, Divine Geronimo has a say in every career and personal decision of her famous daughter, Sarah Geronimo.
She has been cited in reports as the reason Sarah's budding relationships in the past had withered—until Matteo Guidicelli came along and stole her heart.
She has stood by him in seeming defiance of her Mommy Divine.
In a magazine interview, Divine explained herself, "Ganito kasi ang panuntunan namin sa buhay.
"Na hinding-hindi namin gagawin na sabihin sa kanya, 'Ito ang gusto ko para sa iyo.'
"Hindi… ayaw namin ng ganun, pinapayuhan namin siya.
"Sasabihin namin, 'Anak, ganito… ganyan.
"'Pero kung anong gusto mo ay ikaw pa rin ang masusunod.'
"Desisyon pa rin niya."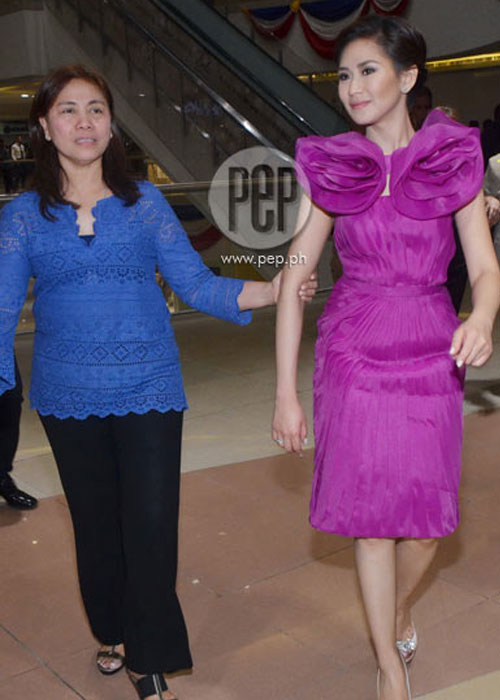 When her daughter Jessy Mendiola was vilified by netizens who accused her of causing the breakup of Luis Manzano and Angel Locsin, Didith Garvida was there at a clip to defend her.
Her retorts became fodder for sensationalised news.
But for this mom, as long as Jessy knows she's got her back, nothing else matters.
These two moms don't normally meddle with their children's career, but won't think twice about defending them against "false accusations," as both women termed it.
Bing Garcia was Patrick Garcia's staunch supporter when he had a problem with Jennylyn Mercado, the mother of his eldest son Alex Jazz.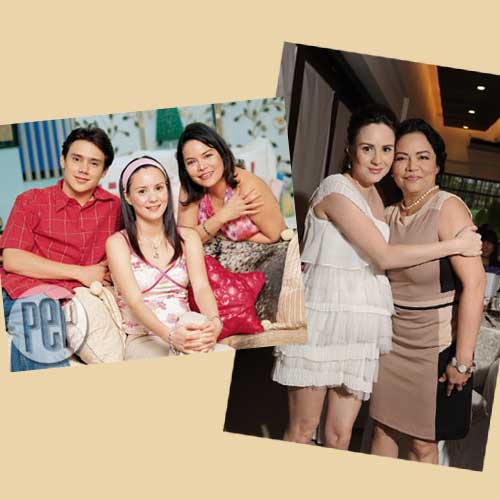 Same with Albie Casiño, whose mom Ina Casiño helped him deal with Andi Eigenmann, who accused Albie of running away from his responsibilities as the dad of Ellie.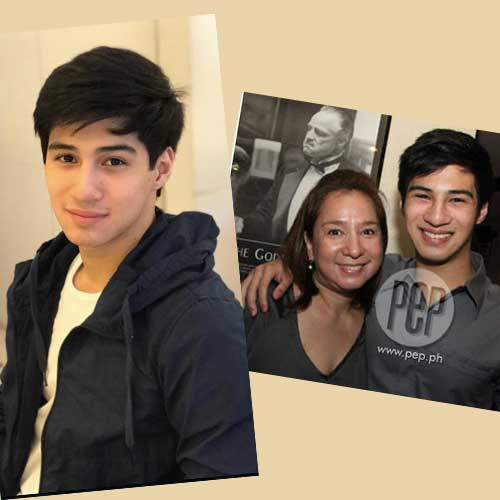 Rocco Nacino's real-life hero is his mom Linda Nacino.
A breast cancer survivor, she has dedicated her life to helping cancer patients.
In an interview with PEP on April 27, the Kapuso hunk described her as "the type of mother who would get out of her way to help me with things, as simple as paying the bills."
He added, "She thinks of me and my brother [Kyle Nacino] first before herself."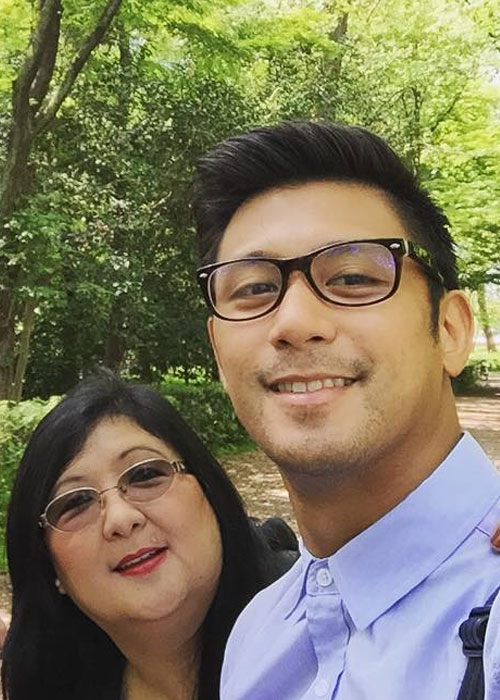 Happy Dos Santos is a proud fan of her daughter, Tippy Dos Santos.
In her Instagram account, she avidly updates fans on Tippy's projects, endorsements, and gigs.
The MYX veejay, meanwhile, is beyond grateful for "being the rock through everything I have been through all my life… I've never met anyone stronger and tougher than you, mom."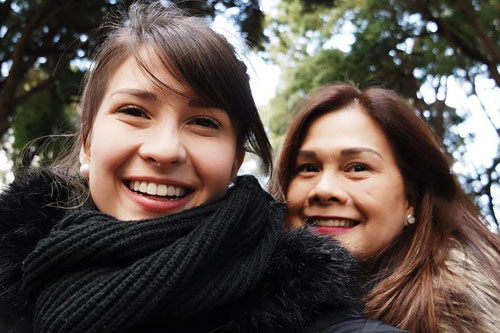 Ryzza Mae Dizon counts herself lucky for having a personal assistant/manager who is devoted to her: her mom Rizza Dizon.
This mother of four has appeared in some of her daughter's television commercials.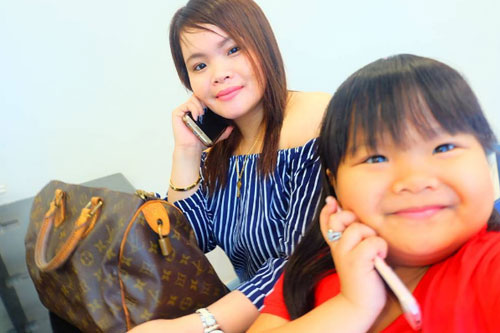 Baby Baste's beautiful mom Shiela Benedict is there in all his tapings.
With her good looks and showbiz exposure, it won't be surprising if she finds herself acting in front of the camera one day.
She looks artistahin too. Don't you agree?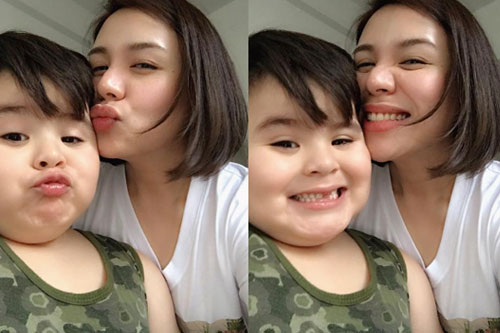 Happy Mother's Day, PEPsters!