While you're focused on traveling, pigging out, and paying your bills, you should also be focused on other more important long term goals like saving for your future.
But if like the majority, you think that you should only start to save once you've already visited enough places, tried various culinary delights, and have made the most out of your single years, you are making a huge life mistake.
"You need to save the moment you start working," says financial advisor Jaina Cabanlit.
"Save as soon as you got a job so that you can be financially independent and free in the future when you are no longer able to work or gather sufficient income for your needs."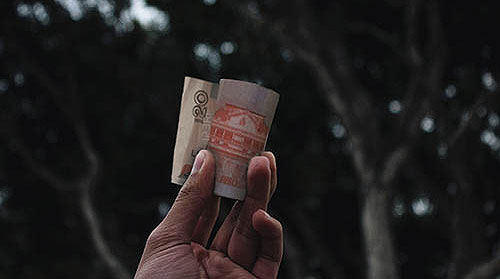 While the amount you need in savings is highly personal, and specific amounts can be subjective, Cabanlit offers a simple formula to help you figure out if you're setting aside enough bread for your future.
"On average you should be setting aside at least 30 percent of your gross monthly income for the future and investing it on instruments that earn a compounding interest," Cabanlit explains.
"The remaining income should be your budget for the month."
For example, if you're a minimum wage earner with a gross monthly income of P10,000 to P12,000, it is advisable to save at least P3,333 per month.
"The goal is to achieve savings of P40,000 per year," Cabanlit adds.
"So if you save P40,000 a year, in 10 years, you'll get to have a total savings of P400,000.
"Imagine, if you start saving this once you're 25 years old, you'll have a total of P400,000 cash on hand by 35.
"Not bad, right?"
If your gross monthly income is above the minimum wage, Cabanlit also suggests that saving P3,333 per month is a good start.
"P3,333 is the magic number.
"It is the best starting saving amount for anyone people from 25 to 35 years of age, regardless of salary rate," she adds.
"It's the most feasible amount, just P1,667 per cut-off.
"Plus, it's easy to remember."
The financial advisor also suggests that instead of thinking that you're "sacrificing," think of it as adjusting.
"Adjustments should be made to achieve certain goals.
"It will be very hard, but the returns would definitely outweigh the disadvantages."
If you followed the P3,333 for 10 years rule, P400,000 is a good start.
However, by age 35 onwards, the amount of your monthly savings changes.
International money expert Kimmie Green suggests the following:
By age 35: Have twice your annual salary saved.
By age 40: Have three times your annual salary saved.
By age 45: Have four times your annual salary saved.
By age 50: Have five times your annual salary saved.
By age 55: Have six times your annual salary saved.
By age 60: Have seven times your annual salary saved.
By age 65: Have eight times your annual salary saved.
It's impossible to follow this formula perfectly.
But according to both experts, feel free to adjust accordingly and save more or less in any given year, depending on major life events, such as getting married, having a kid, moving out, and buying a home.
This story originally appeared on FHM.COM.PH.
*Minor edits have been made by the PEP.ph editors.