With over 100,000 South Koreans residing in the country, the Philippines has been chosen to host one of the preliminary rounds of Miss Korea 2017 in Southeast Asia.
Twelve candidates were chosen for the pageant's culminating activity scheduled on May 30 at the Chaos Superclub, City of Dreams, Parañaque City.
The pageant is organized by ShowBT Philippines Corp., and is presented by BDO and City of Dreams.
The winner of this preliminary round will be flown to South Korea to compete at the Miss Korea 2017 pageant.
She also gets a chance to represent City of Dreams as its brand ambassador.
Winners of Miss Korea 2017 will get the chance to represent the country at the Miss International and Miss Earth pageants.
The candidates were presented last Tuesday, May 23, at the Grand Ballroom of Hyatt City of Dreams in Parañaque City.
QUESTION AND ANSWER PORTION. One of the early standouts is candidate no. 2 Cho WonHee, who gave outstanding answers during the question and answer with the press.
WonHee was asked how she would connect Filipino and Korean cultures, given that the pageant also hopes to promote the longstanding relationship of South Korea and the Philippines.
She answered, "I really think it's about combining the strengths of the Philippines and the Korean culture. I've actually been experiencing both cultures for quite a long period of time.
"Me, as a Korean, I've seen Filipinos watch K-dramas, get into the K-pop.
"That's really amazing because that's one of the strengths Korea has.
"And so, this has been adapted to Filipino culture, and also the other way around.
"Philippine culture is also being spread in Korea through their very attractive tourists spots.
"For example, here in the Philippines, we have 7,107 islands, which is something not all the countries have.
"So I think it's really about engaging together through globalization and find each others strengths."
Meanwhile, PEP.ph (Philippine Entertainment Portal) asked another candidate, Oh Hanna, what trait Filipinos can learn from South Koreans.
Hanna answered, "In Korea, younger people really obey the elders. I guess, that Filipino people are really friendly to each other like everyone can be friends.
"So I guess, this is also a very good way, but on the other side, I guess the Philippines can learn how to obey the elders, as like a person who's old, like my parents or grandparents."
She ended, "In Korea, that trait is really strict."
THE CANDIDATES. Here are the twelve candidates competing for the Miss Korea 2017 preliminaries in the Philippines:
No. 1 Jung JinRyeong is a 25-year-old freelance tourist guide in the Philippines and is currently working for Solaire Resort and Casino's customer service department. JinRyeong also dreams of becoming a flight stewardess, inspired by her interest in meeting new people and their cultures.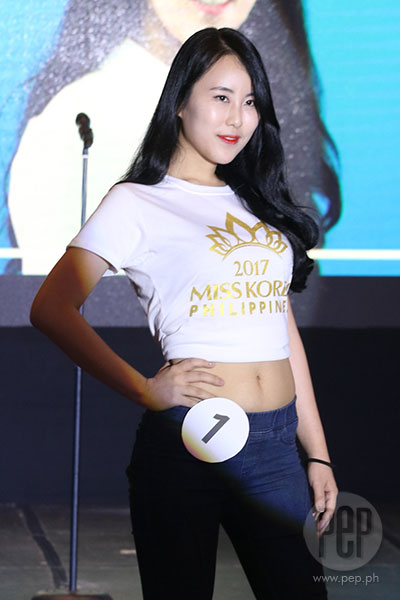 No. 2 Cho WonHee is a 20-year-old student from De La Salle University taking up Applied Economics. She dreams of becoming a diplomat and helping out in the gargantuan task of nation building.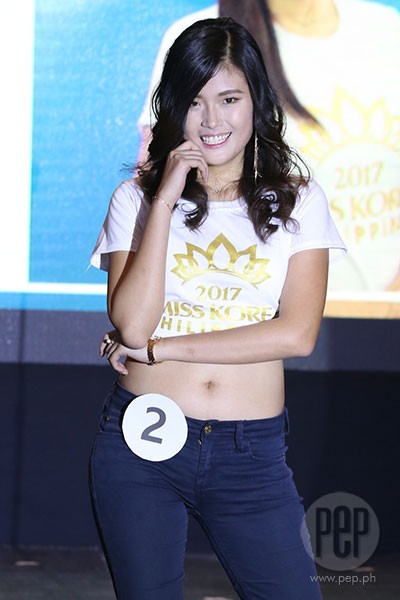 No. 3 Park HyoJin has been in the country for 15 years and grew up in Pampanga. She is a student at the University of Asia and the Pacific taking up Business Administration. She hopes to open her own hotel.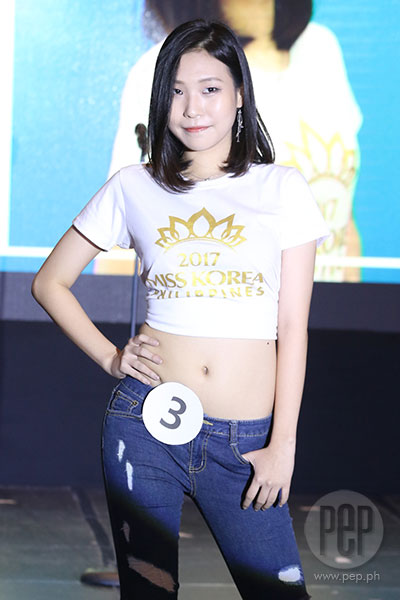 No. 4 Hong HanSun is now on her 3rd year as a Business Administration student at the University of Asia and the Pacific. The 21-year-old aspiring beauty queen would love to be a flight attendant and travel the world.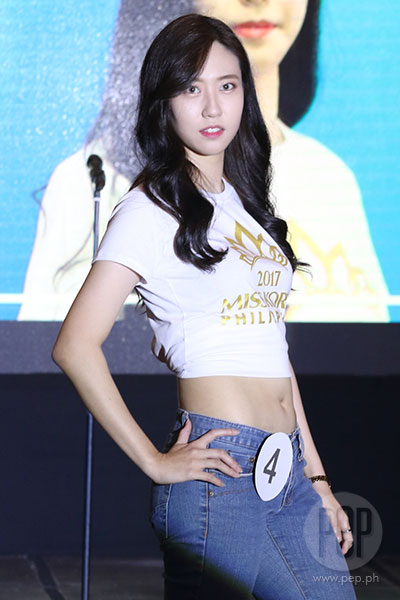 No. 5 Lee Hanna is currently studying Foreign Service at the Lyceum of the Philippines University in Manila. She wants to become a diplomat or be part of a non-government organization as a policy-maker for those in need.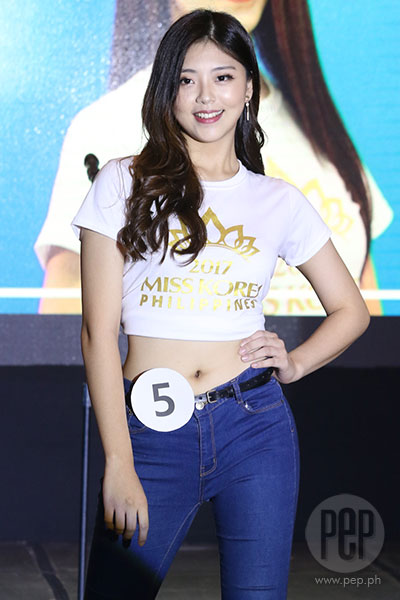 No. 6 Lee HyeSeon is an 18-year-old student taking up International Hospitality Management at the De La Salle - College of St. Benilde. She hopes to become a hotelier.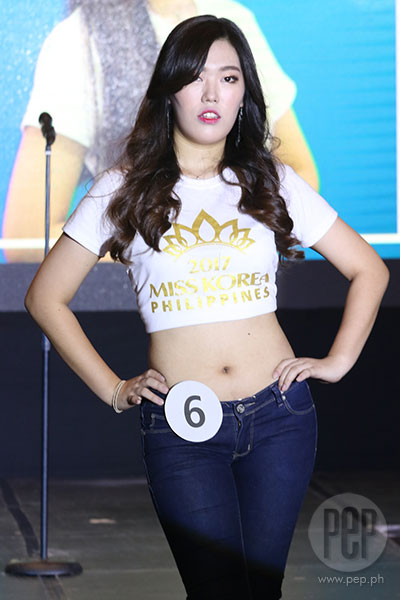 No. 7 Cho Aran is a 24-year-old Interior Designer and professional golfer. She hopes to become a sports announcer or join the entertainment industry.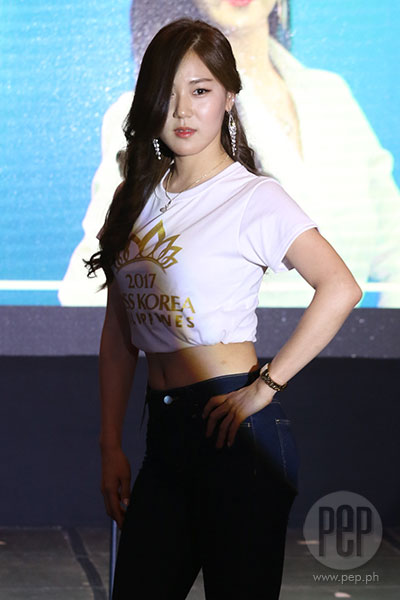 No. 8 Oh DanBi is an aspiring violinist currently finishing her studies at the University of the Philippines College of Music. She names Bangtan Boys (BTS) as her favorite K-pop group. DanBi narrated how she first learned about BTS, "I had a lot of Filipino friends who are fans of BTS and they introduced me to the group and I find them also cute."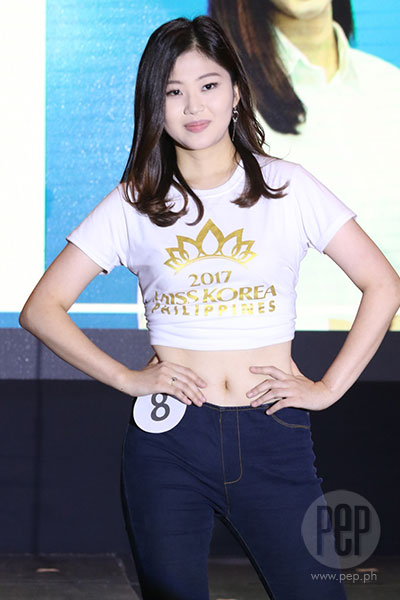 No. 9 Kim A Hyun is a 21-year-old student at Chosun University majoring in German Culture. In her short introduction, A Hyun said she had always wanted to become a beauty queen since she was young.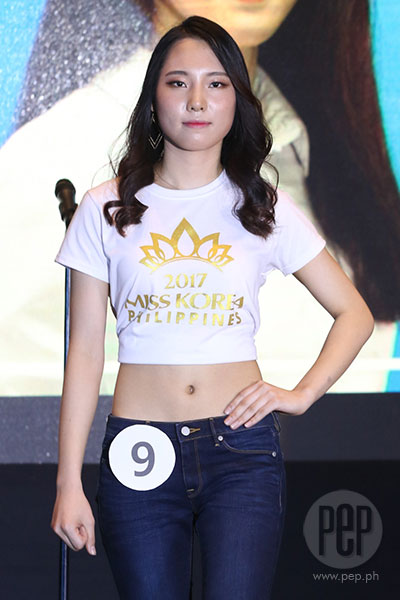 No. 10 Choi JongYoun is a 22-year-old translator for Samsung Electronics. She has been in the Philippines for over 14 years. JongYoun says Miss Universe 2015 Pia Wurtzbach is her beauty queen idol.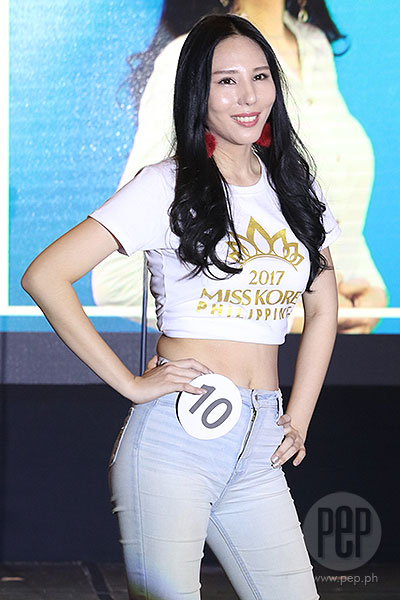 No. 11 Park SeoHyun is a 19-year-old student in South Korea. She's studying to become a flight attendant at Busan Woman's College.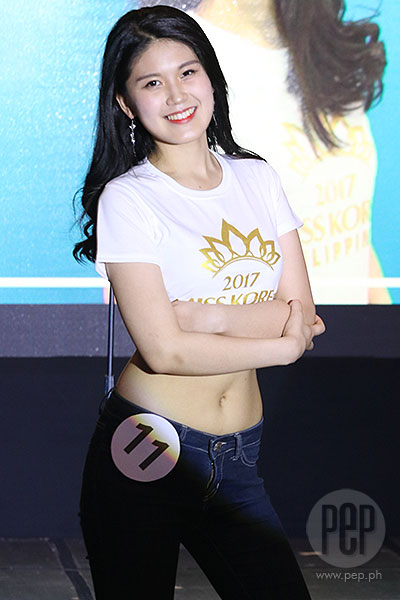 No. 12 Oh Hanna is also a Business Administration student at the University of Asia and the Pacific. She hopes to open her own Korean restaurant. The 19-year-old beauty pageant candidate says sinigang and adobo are among her favorite Filipino foods.