It was in July 2016 when beauty blogger and TV host Janeena Chan had the biggest scare of her life.
She was diagnosed with Bell's Palsy, or Facial Palsy, a condition described by Medical News Today as "a paralysis or severe weakness of the facial muscles on one side of the face."
For Janeena, whose blog is mostly about makeup and skincare, it was the hardest detour of her life.
She gave a detailed account of her ordeal and how she surmounted it in her eponymous blog which she posted last April 23.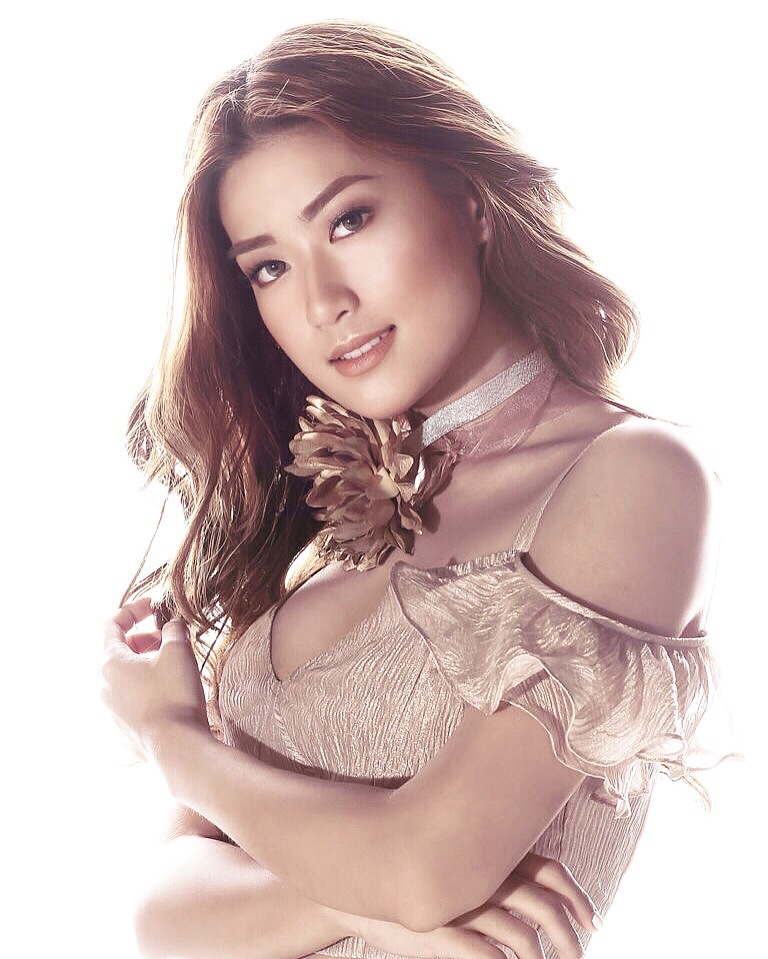 HOW IT STARTED. Janeena was on her way to a hosting gig when she felt a "buzzing and deafening sensation in my ears."
On her blog, the former teen star recalled she was retouching her makeup in the parking lot of her gig venue when she realized half of her face wasn't moving.
The Upfront at the UAAP host cancelled her hosting job at the last minute and rushed to the St. Lukes Hospital in Quezon City.
She wrote, "I found myself so nervous and traumatized on the therapy bed. I actually felt claustrophobic with all the covers, the bright light, and with just how overwhelming everything was… Especially since I wasn't really briefed on how the therapy will go. I couldn't blame my therapist.
"He was only doing his job—Treat me immediately! And I was grateful enough to have been treated that same night too, or God knows how much more worse my case could've been."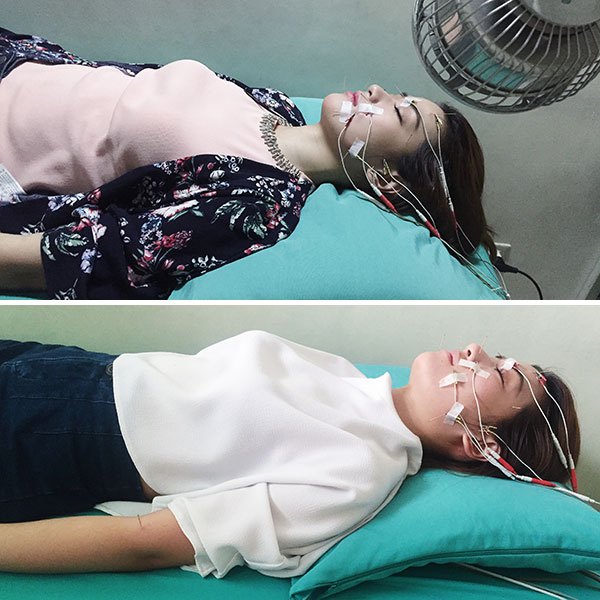 Janeena's work was greatly affected after she was diagnosed with Bell's Palsy.
The 24-year-old TV host further wrote, "First of all, it paralyzed half of my face that really took a toll on my work as a multimedia practitioner.
"I couldn't speak straight, express myself right, my eyebrows, eyes, nose, and mouth on one side were all frozen, and looked distorted especially when I spoke or attempted to smile.
"As a TV presenter, events host, and model, I literally have to put my best face forward, and this just wouldn't do.
"I had to cancel several work that month, even one abroad much as it pained me.
"And it wasn't just the physical features on my face that suffered, but the illness also deteriorated my whole system from the inside."
But three days after her diagnosis, she rallied around and mustered a photo shoot.
She told PEP.ph (Philippine Entertainment Portal) in an e-mail exchange last Thursday, June 8, "Since we caught it in it's acute stage I could still manage to power through with a photo shoot I was committed to, with the consent of my doctors of course.
"This was 3 days after I was diagnosed so I had my meds and herbal medicine all in check, and I just gave my best go at winging the shoot and deviating away from full smiles."
Two weeks after she was diagnosed, she walked on the ramp for Marry Me At Marriott Fashion Show of fashion designer Ryan Madamba.
Fortunately, by this time, her facial malady was a lot less visible.
According to Janeena, she continued with her treatment, which consisted of Electric Stimulation Physical Therapy and traditional Chinese acupuncture.
She also took Chinese herbal medicine and most importantly, she resolved to live a healthier lifestyle.
She remembered, "The next few weeks after this were more difficult and it took daily therapy, acupuncture, healthy food, and a lot of rest to recuperate ASAP, and just get back to the grind."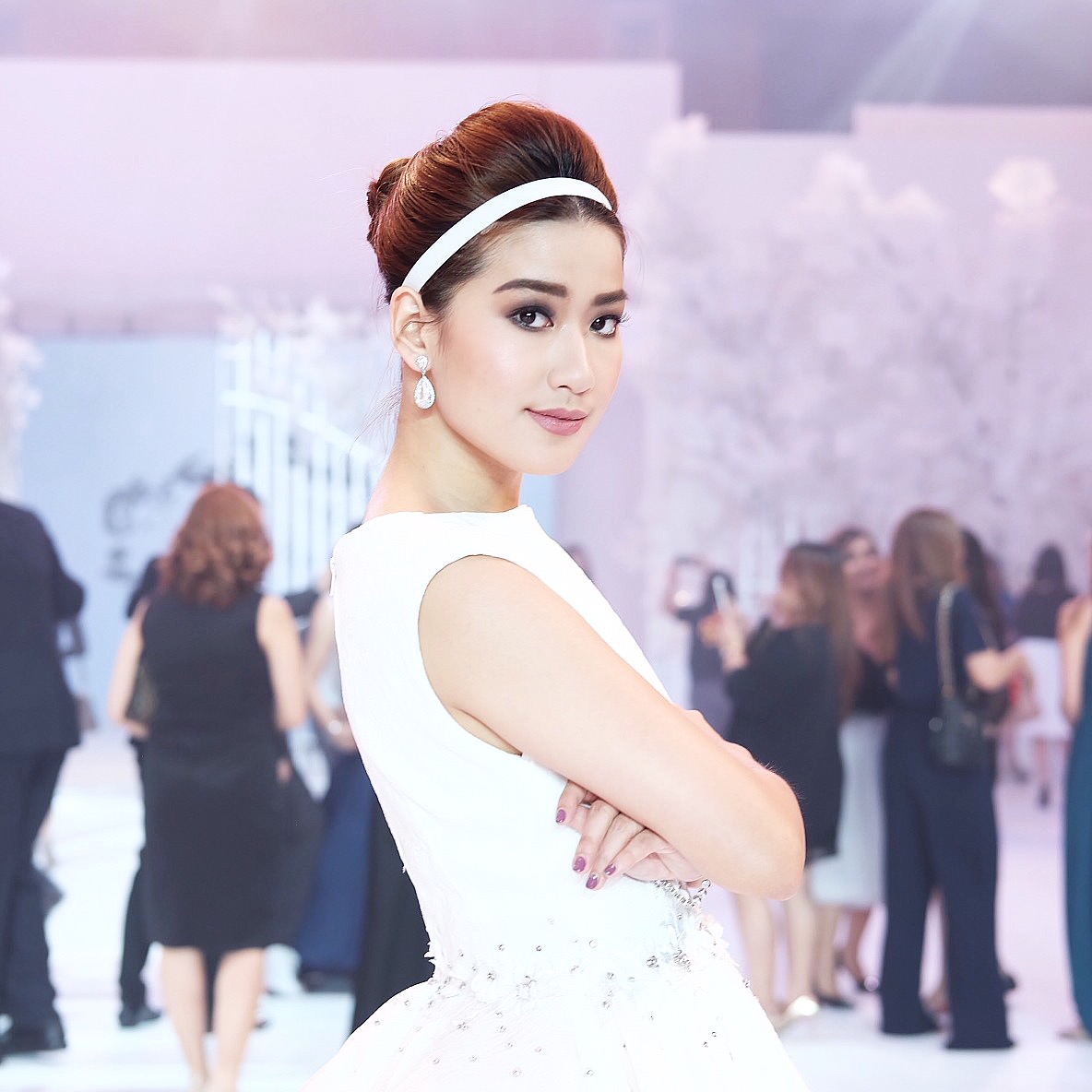 Although Janeena always had her game face on and a positive attitude towards whatever comes her way, she still got depressed over what happened.
"Although I was determined to get better immediately, and was already grateful enough that we caught it in its early stage, there were times when I'd feel so down and depressed… even crying to God asking 'Why?'
"I felt like a prisoner to my condition, not being able to express myself the way I am, not being able to do the things I love… It was crippling."
There are no conclusive medical studies about the causes of Bell's Palsy. Some studies cite stress and weakened immune system as possible causes, while others link it to herpes simplex virus (HSV).
Janeena continued, "After asking my PTs and doctors more about It, it could really happen to anyone, young and old, and as quick and unexpected as mine was…
"Especially when you're under stress or when your immune system is low. Some would say it's triggered by the cold blasting on your face… like having the air-conditioning system or fan blowing straight at you, because the cold is bad for the nerves.
"But again, as far as I know, these are all still theories and unproven myths.
"I admit that I wasn't exactly taking great care of myself. A few weeks before getting sick, I wasn't really sleeping on time, eating right, or having enough exercise. I pushed myself to work too much and lacked a healthy balance of rest and 'me time' that everyone needs."
The former teen actress added, "I also remember now looking back, that when I'd get exhausted from gymnastics training, I used to twitch and my body would even jolt in my sleep. This was already a sign that my nerves were weak.
"So for everyone who'd twitch from time to time out of exhaustion, take note, and start taking vitamin B for the nerves, and immune boosters, like L-Lysine."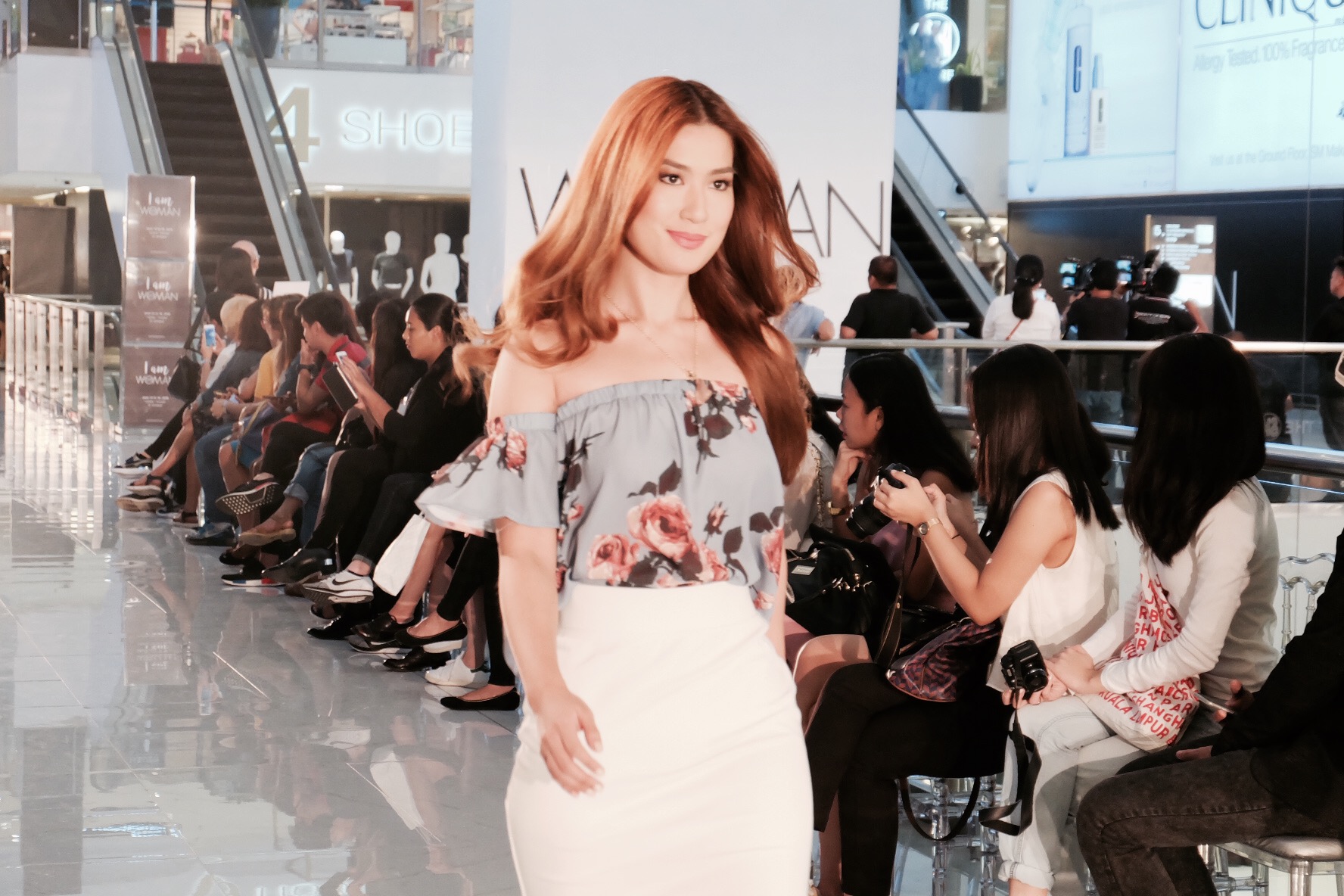 DEFINING MOMENTS. More than anything else, "The way I think and approach life has significantly changed," Janeena told PEP.
"It's one of those defining moments, where every inch of your being is tested, and ultimately sets your sights to clarity. They say that difficulties are great tests of character.
"And although I know there are graver illnesses out there, what I was diagnosed with was the kind that really affected all of me, or what makes me who I am."
The model/blogger also reasoned since it was a significant part of her life, her fans and friends deserve to know.
She explained, "It was too significant not to. I know it took quite a while for me to open up and share my story to the public, but work piled up soon as I got better, and everything was just moving so fast again.
"This time I made sure to eat healthier, complete my nightly sleep hours, and get enough exercise and rest to help build my immune system."
It was also her faith in God which greatly helped her overcome the challenge.
Janna said, "I also stumbled upon this saying that, 'What God gives to you, He wants to give through you.'
"I've experienced His grace going through this challenge in more ways than one, and have found so much comfort and solace in His word.
"And I just know in my heart that this isn't just for me to be sick and get all better again. All this has a bigger picture, a larger purpose."
Janeena added, "True enough, when I first publicly shared about my story online during Holy Week, I didn't expect to receive several personal messages from distant friends and even strangers going through their own tests and challenges in life.
"I'm happy they've found comfort, strength and that extra push from my experience, to just keep moving forward, focusing on their faith in God."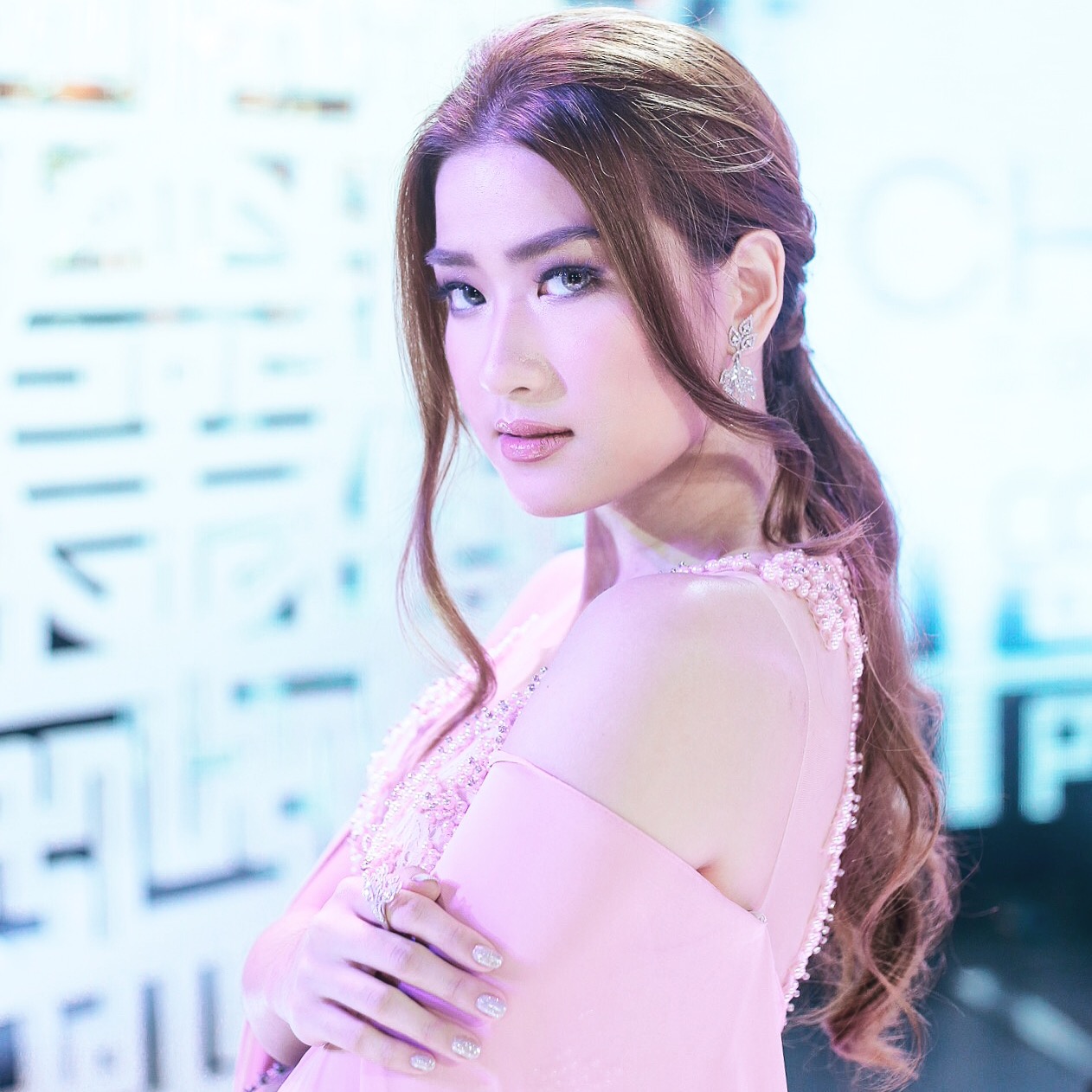 Now that she has fully recovered, Janeena is back on track and has been doing well with her career as a TV presenter and a beauty blogger.
What's most important is that her faith in God has grown stronger after this challenge.
She told PEP, "So now that I've fully recovered, I have a newfound love for my energy, my expressions, my work, and my health.
"I've also strengthened my relationship with my Maker, knowing that this was His way of drawing me closer to Him.
"I've become more faithful, more resilient, more empathic, and more cautious of how I spend my time.
"Something like this wakes you up and makes you re-evaluate everything. Am I truly living an unparalyzed life? Do I have a healthy, and balanced lifestyle?
"These are the questions that got me thinking… the questions that I too, wish to remind everybody of."
Janeena is just so overwhelmed that she has touched hearts and inspired others to never give up.
She said, "It's an overwhelming feeling altogether. But most of all it feels right. I know this is what God exactly wants to happen… for me to be able to bring awareness of not only having a healthy and balanced lifestyle, but also to remind everyone to never take anything for granted, and live what it truly means to have an unparalyzed life."