On Monday, June 19, Max's restaurant unveiled its latest commercial, and it's a far cry from their usual serye-like TVCs.
The 72-year-old Filipino restaurant chain released an 80's-inspired, trippy short film titled The House That Fried Chicken Built to introduce the two newest viands in their menu.
The video featured a chicken with a borta human body building a house in the middle of a forest, while VST and Company's hits played in the background.
A lot of netizens picked up on the creativity level of the video, which has so far generated more than a million views in two days.
But it got us curious about the people who wore the masks.
Who are they? Tadah!!! Meet the main cast of Max's viral video.
This PIG with an unusual talent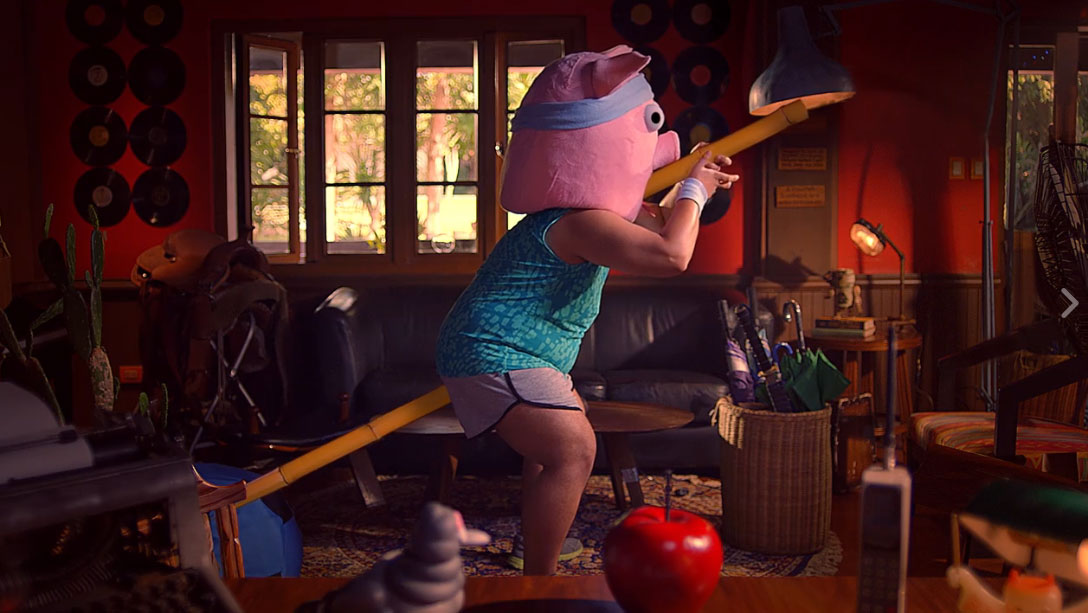 "PIG" is played by Jomar Carpena.
In an interview with PEP.ph (Philippine Entertainment Portal) via Facebook chat, Jomar said he is delighted that many people find their project creative and funny.
He related, "Natutuwa ako sa mga reaksiyon ng mga tao kasi I believe that's the reaction the production wanted to elicit.
"We wanted it to be fun, and during the shoot, we really had fun as well."
The 25-year-old actor said he was very much excited to work on the project after reading the script because it reminded him of Japanese commercials.
Jomar added, "When I first saw the script, I loved it because it was so wacky, like those Japanese commercials that make you go ???, but you will definitely remember the product."
Jomar also works as a Civic Welfare Training Service (CWTS) instructor at the De La Salle University, where he is finishing his master's degree in Psychology major in Applied Social Psychology and Cultural Psychology.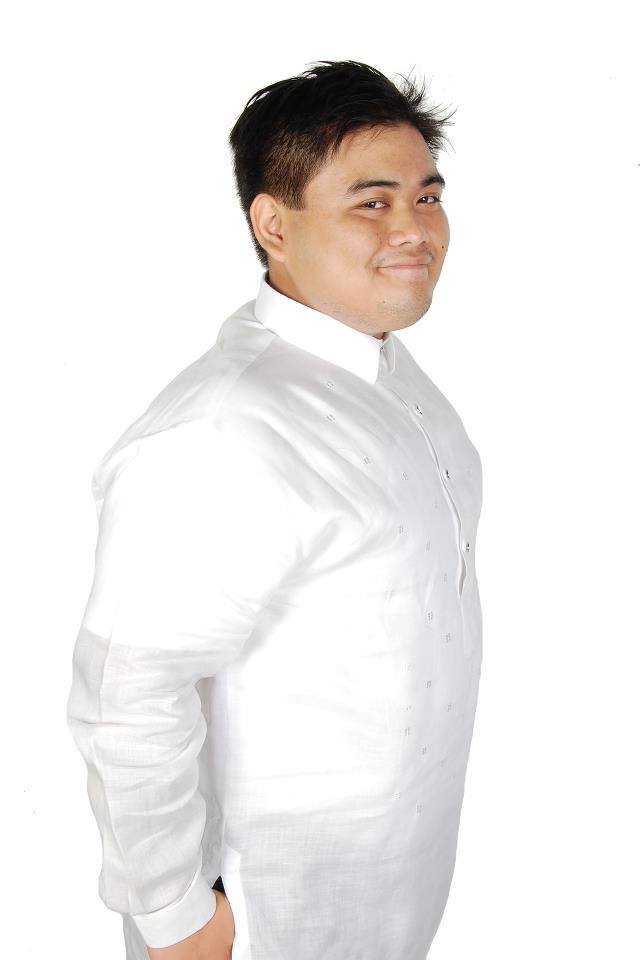 The felixble COW with 0% fat!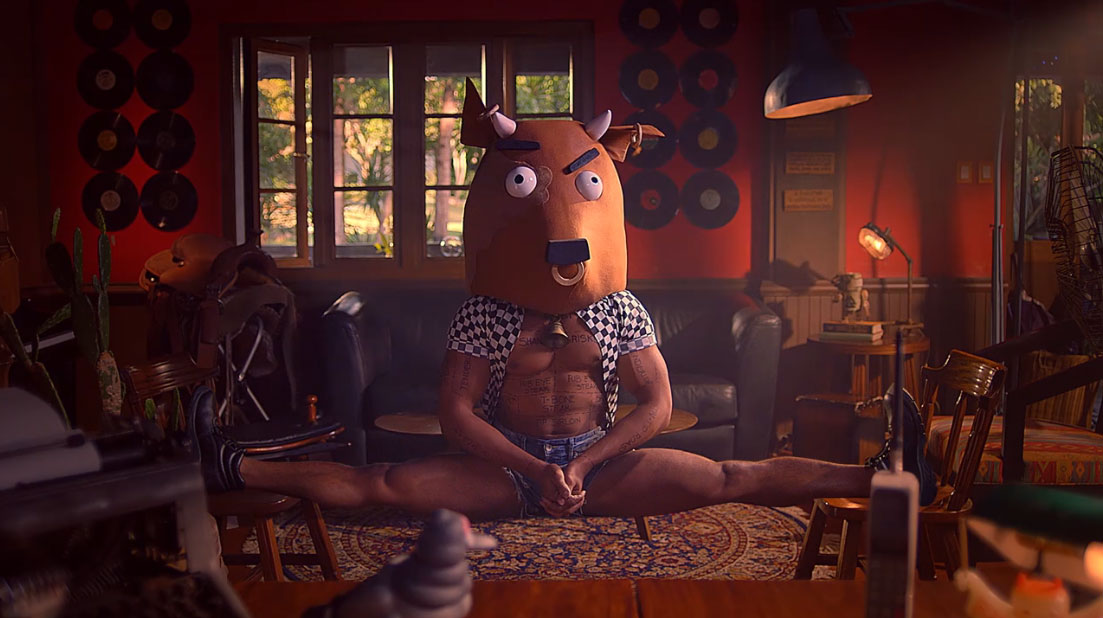 Mr. "COW" is played by model Ken Guntan.
In an interview via Facebook messenger, Ken said he didn't expect to play this kind of role.
Laughing, he told PEP, "Actually, di ako ready sa script lol dun na lang namin nalaman gagawin. Surprise lahat!"
Still, the 27-year-old model expressed his gratitude to the restaurant chain and the advertising agency behind the TVC.
He said, "I am super happy about the reaction, 1.1 million na pala views niya in two days! Grabe! Happy ako kasi first TVC ko trending pa."
Ken added, "Though, hindi ako kita as me!"
Ken is a talent of Reco modeling agency. He also works as a freelance fitness coach, and has joined several male pageants in the country. His last was Mister Philippines 2017.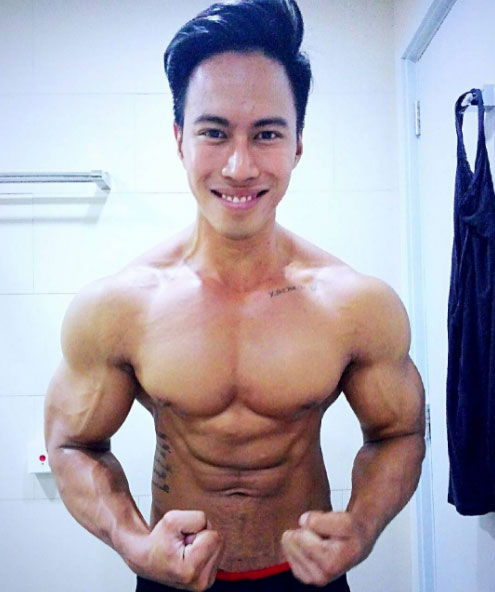 And everyone's favorite, Mr. CHICKEN!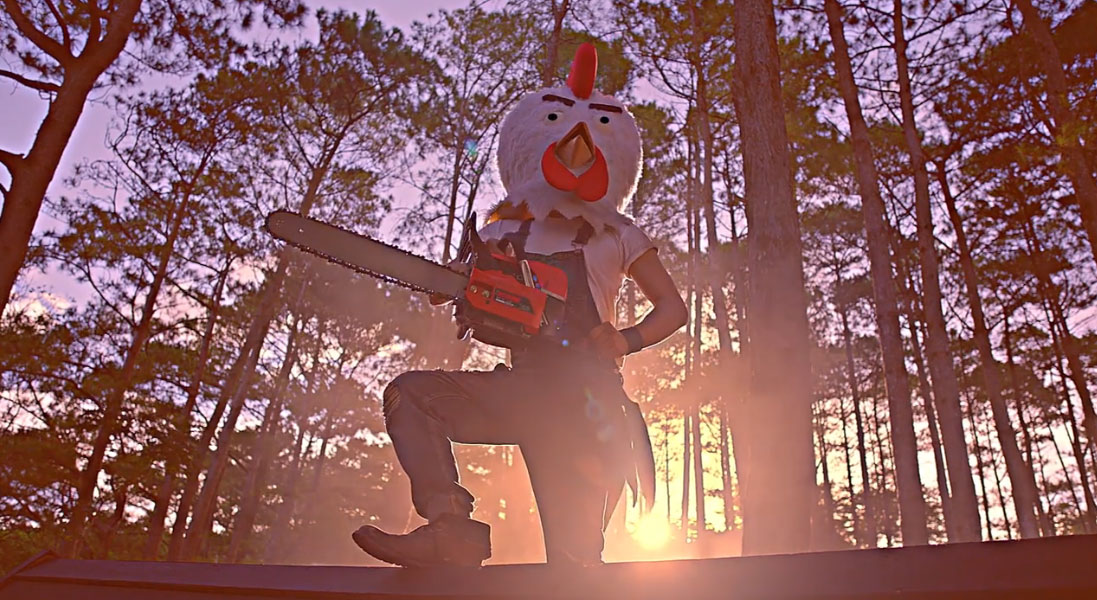 CHICKEN is (drum roll, please)...former Pinoy Big Brother housemate Fifth Solomon.
Fifth is sharing the ad on his Facebook page, and has said he learned a lot during the shoot.
"Sa TVC na to natuto ako mag-chainsaw, welding, at maging manok haha! Saya ng shoot!"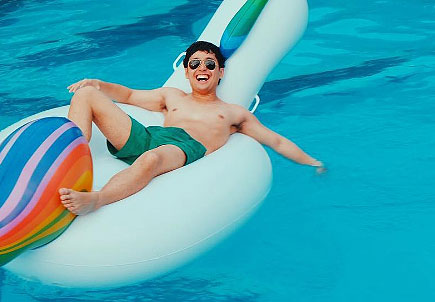 P.S. We're still sorting out our feelings regarding this trippy video!