With all the press events that Binibining Pilipinas winners have to attend, it's remarkable how these ladies can still find time to date.
And, just as they have different titles, they also have different ideas on what an ideal or memorable date should be.
When asked if they mind if a guy takes them to a fast-food restaurant on a first date, Bb. Pilipinas Globe 2017 Nelda Ibe gave an excited but non-committal answer, "Girls are moody! It really depends."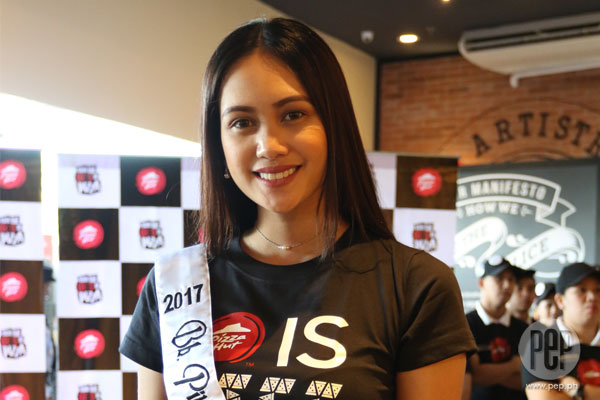 Miss Universe Philippines 2017 Rachel Peters doesn't seem to mind at all.
"No, absolutely not," she told PEP.ph (Philippine Entertainment Portal) at the opening of Pizza Hut's flagship store in Mall of Asia last August 15.
"When I'm hungry, I'm hungry. I get hangry," making the ambience inconsequential to her.
Rachel continued, "Fast food is good because it's quick. You can get out of there and go for a movie. No problem with fast food."
When it comes to memorable dates, Bb. Pilipinas Intercontinental 2017 Katarina Rodriguez recounted her "three-day date."
"'Oh, let's go for a long drive', and I was like, 'Ok.' The long drive was quite a long drive."
She hesitated a bit, then continued, "I'm not gonna give specifics like where we went, but then from there, after the drive we actually ended up at the beach.
"And we were there for two days pretty much because the drive was quite long and it was very adventurous because we got to kayak, we got to drive."
That date gave Katarina the chance to know the guy she was then dating.
"I really like driving around like nice scenes and we got to eat good food," she went on.
"We got to ask a lot of questions so it was like a—'Oh, wait! I'm stuck with you for three days.'
"But I finally got to know the person, and we're good friends so it was like a sneaky date."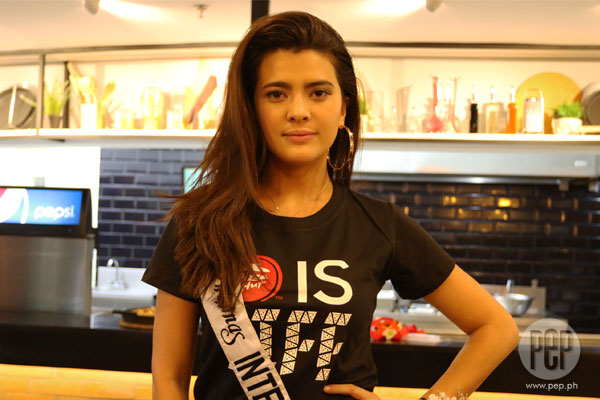 If that one was sneaky and adventurous, Bb. Pilipinas Grand International 2017 Elizabeth Durado Clenci shared that hers was magical, literally.
"It was a surprise so I didn't know where we're going, and then all of a sudden we went to this magic show," she recalled.
"It was like an exclusive magic show like, it's only catering to…it was really in an old building and city.
"It caters to only a small number of people so it was really an intimate show, and I really didn't know what to expect, and then we walk up and I get a manual and it was called A Gentleman's Magician."
But for Elizabeth, it wasn't the show itself that made it special.
"That's an awesome thing, but it was more of the effort that somebody put in behind it."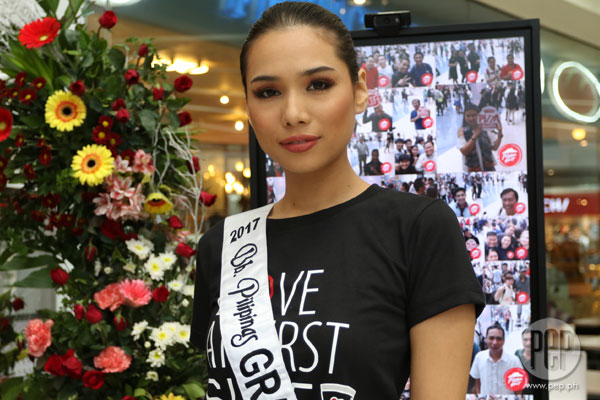 DRESS TO IMPRESS? So, what does a beauty queen wear to a date?
For Elizabeth, always go for the basics.
"For casual dining, I think that there's nothing better than the staples like nice skinny leg jeans, a basic tee or singlet with some killer heels, and you're good to go."
Nelda echoed the casual choice.
"Me, I prefer pants and a nice top," adding, "If it's like a formal one, then you should wear a formal dress."
Our Miss Universe bet sealed it for us all.
"I would say that I myself am a minimalist. If it were me, I'd go out in jeans and sneakers every day with a black or white shirt.
"I think the best way to dress is to dress comfortably."
For all the glamour that surrounds their busy lifestyle these days, these ladies still prefer to be laid-back.
And that maybe because they're always ushered as VIPs and all done up.