Caleigh Simone is going to be a superstar!
That's what the Instagram followers of her mom, Jackie Forster, say.
And seeing the six-year-old lady's cute videos and photos, we totally agree.
Jackie's unica hija can dance, do impromptu weather reports, and sing her own version of Alicia Keys's "Empire State of Mind."
More than two years since her bout with leukemia, the peachy kid has been "the happiest girl in the world," according to her mom.
Wherever her family goes, she slays in her OOTDs...
Hats and bags are her fashion staples.
Taken in Nice, Côte d'Azur, France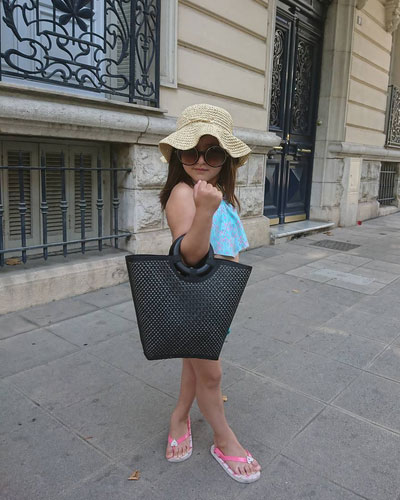 "Beatles moment" in Times Square, Manhattan, New York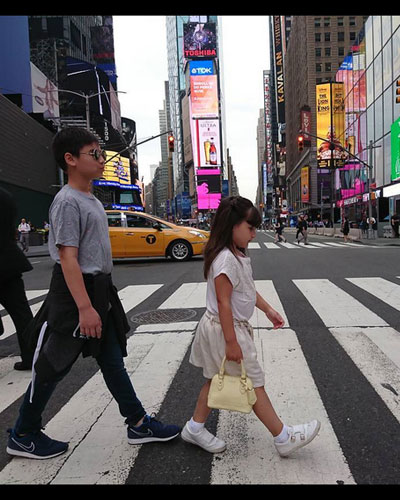 ...wears her hair in style...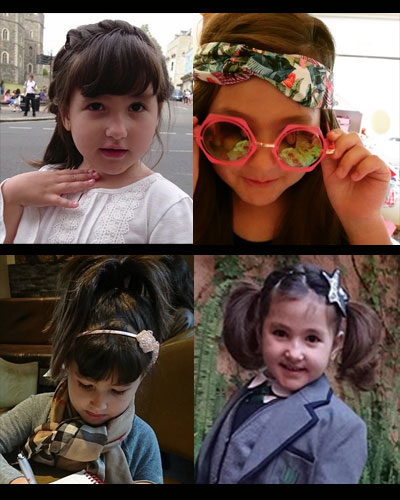 ...and stuns in swimsuits!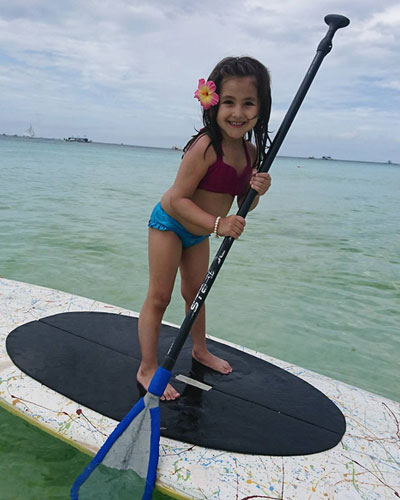 She can also speak with a British accent...
She mistook Windsor Castle for Buckingham Palace.
...and knows French un peu.
Caleigh is also fond of watching movies and playing in costumes.
Hello, Belle!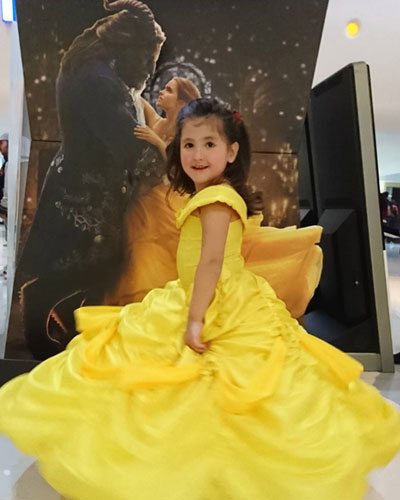 Channeling her inner Sandy of Grease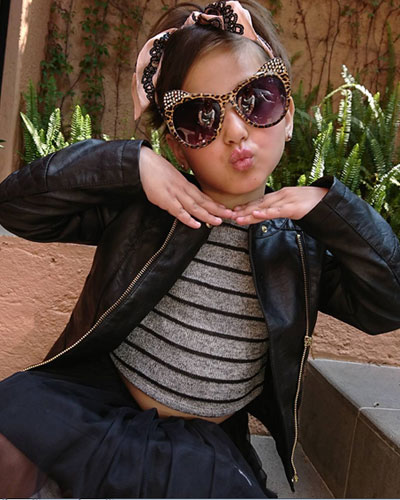 Wonder Woman!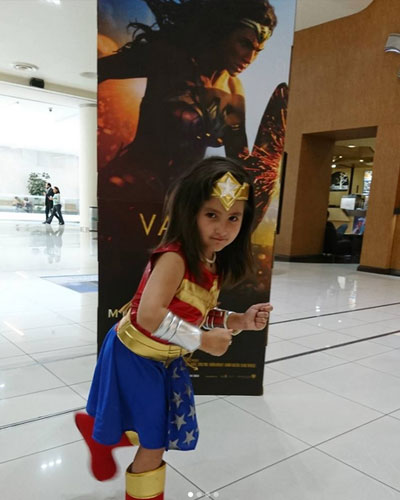 She also dances "like it's payday and it's Friday."
And when she shops, it's like there's no tomorrow!
"She was panic buying wala naman sale," her mommy Jackie remarked before adding, "I'm guessing because we don't shop as often since she wears a uniform all week, and she just helped me clean out her closet, and Baba promised her new clothes once she has made space."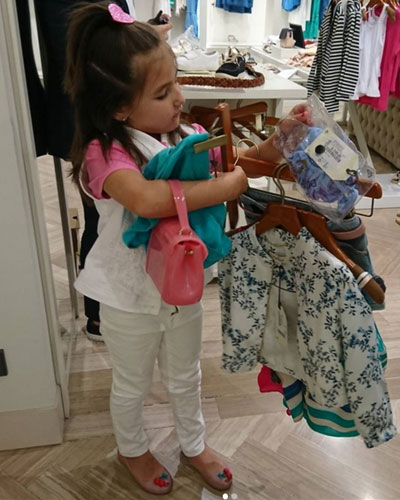 This adorable girl poses like a pro.
With brothers Yohan (top, left) and Jared (bottom, right)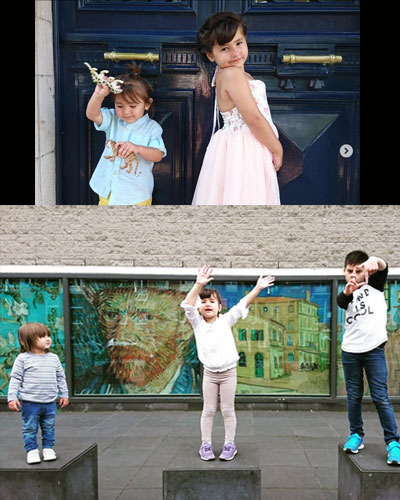 And no matter how busy she is, she finds time to "medidate."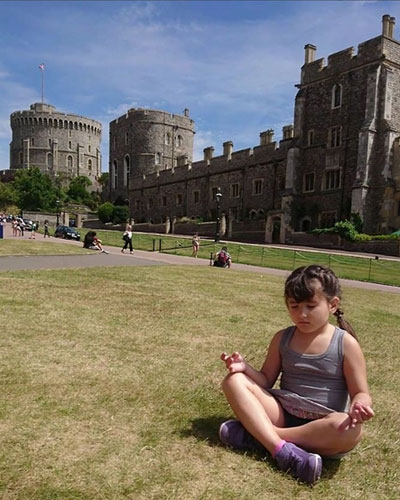 But guess what's the most important item on her "to do list"?
She wrote this thrice: "Sleep."
And even when she's sleeping, Caleigh is a certified kikay. Look at that fluffy eye mask!