Five days before Christmas last year, Coleen Garcia received an early holiday present from her boyfriend-turned-fiancé Billy Crawford when the latter proposed to her at Ninyo Fusion Cuisine in Quezon City.
Coleen will be 25 years old when she says her "I do" in 2018 on an island.
For now, "preparations are going really smoothly," says the future Mrs. Billy Crawford during a short exclusive interview at the launch of OPPO F3 Red Edition in SM Aura, Taguig.
"I never thought that it would have been this easy.
"Definitely, it's because of the wedding planner that we got."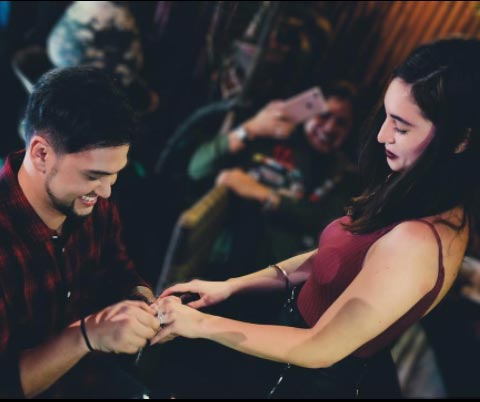 But as a future bride, doesn't Coleen have pre-wedidng jitters?
The Kapamilya actress replies, "I think I'm more excited than scared. There's so much to look forward to!"
With many people believing that marriage slows down a woman's career, Coleen feels otherwise.
"If anything, I don't feel like I'm losing anything.
"I feel like there's more being added in my life because I'm adding this one magnificent person in my life who will help me in all the decisions that I'm going to be making in the future."
Coleen and Billy have been a couple for more than three years, and have been very supportive of each other's work.
She intones, "I don't have to be alone anymore in anything.
"When it comes to making decisions or just companionship or reaching for my goals, my dreams.
"I feel like I have someone on my side to cheer me on."