Following the social media posts of their mother Marjorie Barretto, half-sisters Julia and Dani Barretto posted on Instagram a video and a photo featuring their youngest sister, who was previously unknown to the public.
Julia, Marjorie's daughter with ex-husband Dennis Padilla, posted a video on Instagram where she cuddled with a young girl she called "Bunny."
Her caption read, "Our little princess [heart emoji]. Show her all the love she deserves [heart emoji]"
In the video, Julia said, "I think you missed me."
Her sister answered, "I did."
After a laugh, Julia then said, "I missed you, too, Bunny. Am I your pet?"
The young girl answered, "Yeah. Never get away from me."
Julia told her sister, "Okay I won't. Sorry for going away."
The post was met with positive reactions from Julia's followers.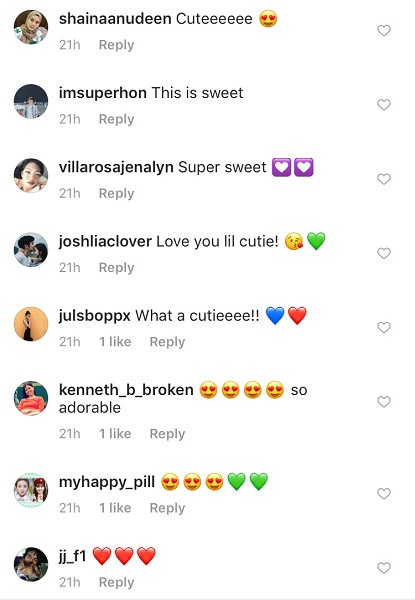 Dani, Marjorie's daughter with Kier Legaspi, also shared a photo taken during the family's trip to Niseko, Japan, in December 2017.
In her post, Dani wrote, "That smile. That sweet sweet smile. Ever since you came, you've brought nothing but joy to our lives. [heart emoji]"
Dani's followers, including one of her best friends, actress Bela Padilla, all exclaimed, "Cute!!!"