Just in time for her third birthday on March 3, Scarlet Snow Belo begins her celebration with the announcement that she is Red Ribbon's newest kiddie endorser.
Scarlet Snow attended her first official endorsement event with her parents Drs. Vicki Belo and Hayden Kho Jr., earlier today, March 2, at the Marco Polo Ortigas Manila.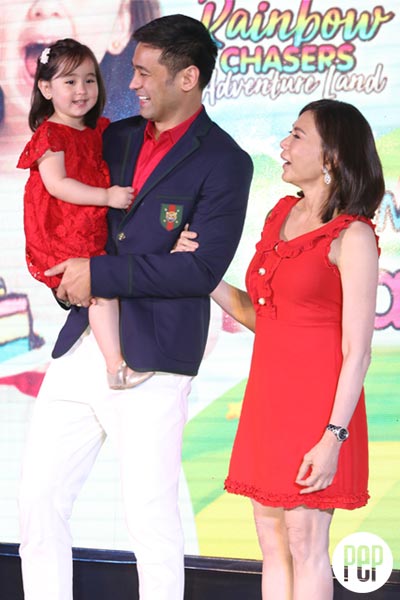 The toddler shot her first commercial for the brand's Rainbow Dedication Cake, and she was a natural in front of the camera, according to her parents.
Hayden told the press, "Of course, you know that the important part of the shoot is how to tell the child what [the commercial] meant, di ba?
"Parang she was smiling, laughing, and acting. Parang wala pa yata siyang concept ng acting, e.
"But, fortunately, this girl, she gets it, she gets it. It's for the camera, it's for the commercial. She knows it's for the commercial! So, yeah."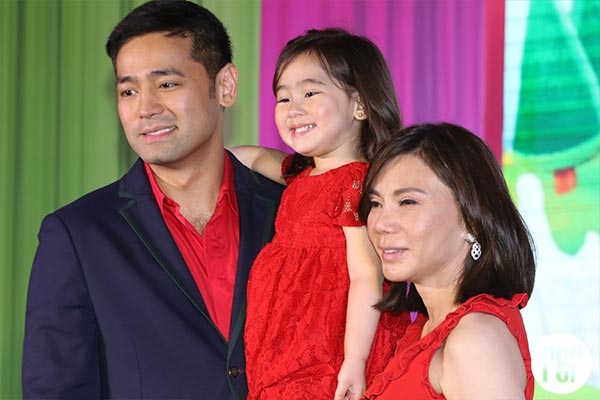 Can it be that Scarlet Snow is destined for showbiz?
Funnily enough, when Hayden asked Scarlet Snow if she's interested in showbiz, Scarlet Snow declared, "No!"
What does the toddler want to be when she grows up?
She responded in a small voice, "Dermatologist and a rainbow catcher."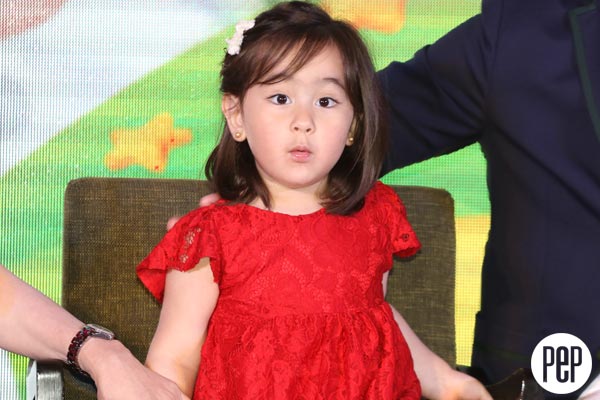 KEEPING IT POSITIVE. Hayden and Vicki both acknowledged that Scarlet Snow had received many offers, but they wanted to make sure that the brand shares the same values their family has.
And as the country's most followed baby on Instagram, minimizing her social-media exposure had actually crossed their minds.
But fully aware of her public impact, Dra. Vicki said, "The reason we go on [with Instagram] is because when there were times when we tried to stop, people would say, 'She gives us good vibes' 'She makes us happy' 'Parang when we're sad, I just watch it'—and actually, I do that myself.
"When I'm abroad and I watch her videos, natatawa na lang ako.
"So anything positive, anything that can bring good vibes to the Filipinos, parang for us, it's wonderful."
Hayden added, "Kanina, we were asked why we said yes to Red Ribbon, and one of the reasons why is because Red Ribbon wants to give the public the experience of life.
"In a way, yun din ang gusto namin mabigay.
"There's already so much negativity in the news, so sa social media ni Scarlet, wala kang makikitang negative.
"What I realized about social media is, it's not going to go away. Social media is here to stay.
"So the question is what message are you going to put out if you have kids who have social media accounts?
"For us, we've decided that we're only going to post about faith, family, friendship—all positive stuff.
"Compassion, love, tenderness, and all of that."