The bouquet presenter at the Binibining Pilipinas 2018 pageant is getting as much attention from netizens as his girlfriend Sandra Lemonon.
Sandra was candidate No. 35 at the national beauty pageant that happened last Sunday, March 18, at the Araneta Coliseum.
She practically stole the thunder from the Binibining Pilipinas winners with her game-changing remark in the Q&A portion of the pageant.
The handsome bouquet presenter was commercial model Josh Barfuss.
And like Sandra, who has become a social media darling, he is just as shocked by the netizens' positive reactions towards him.
He was seen smiling and shaking his head in a short video on his Instagram Story this Tuesday night, March 20.
"My God, the messages that I've been getting the last couple of days.
"People are telling me that they would have exchanged their title for me.
"Or they ask if I came as a prize, you know, like part of the prize for the title, my God!"
During the pageant, Josh presented the bouquet of flowers to the major winners.
Netizens immediately noticed his good looks and asked about his identity.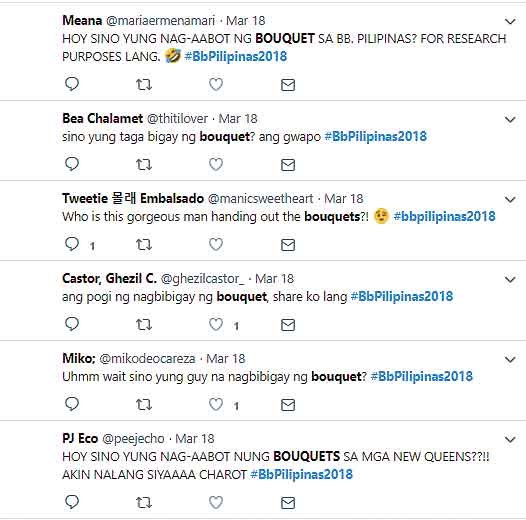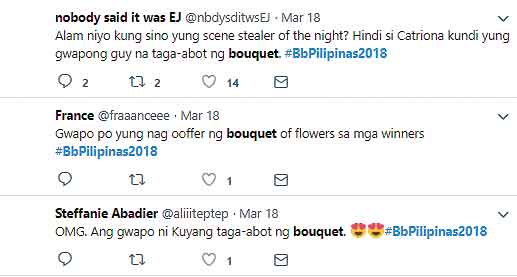 Those who are familiar with the model identified him as Sandra's boyfriend.
He also posted a photo with the caption, "Would you have traded? Hahaha"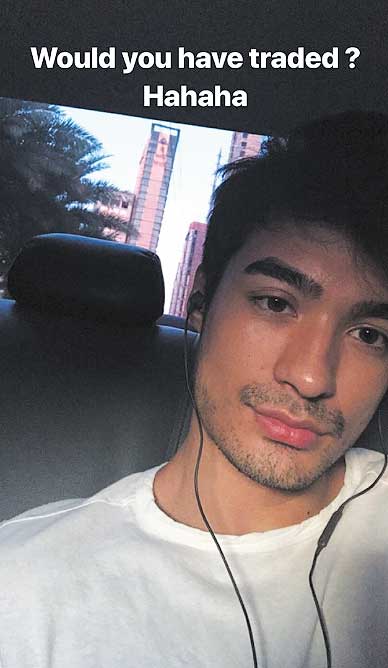 Josh is a German-Thai in his mid-20s, according to a site.
Apart from being a model, he is also a media designer, social worker, and a teacher.