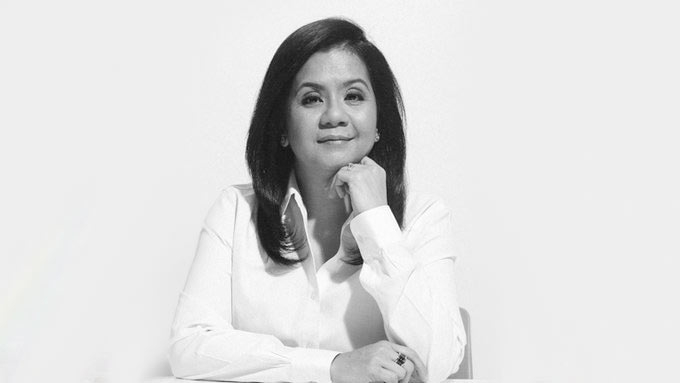 IMAGE Twitter
---
In March, Unilever Philippines commemorated Women's Month with a special forum at their headquarters in Bonifacio Global City.
The forum was an attempt to spark conversations about gender equality in which panelists tackled feminism, women empowerment, and other related topics.
Members of the panel were (L-R) CNN Philippines President Armie Bennett; Summit Media Editorial Director Myrza Sison; Unilever Philippines Vice-President for Finance Arif Hudaya; Unilever Philippines VP for Personal Care Gina Lorenzana; and Unilever VP for Human Resources Amrita Padda.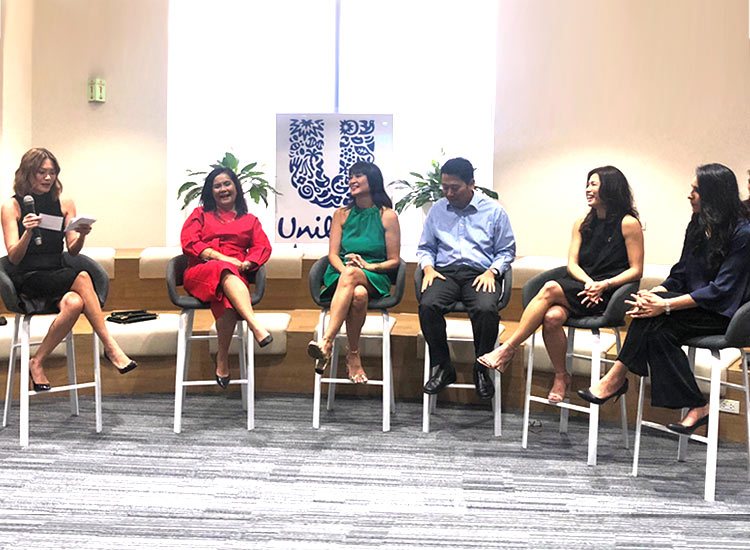 LIFE AT CNN. Armie Jarin-Bennett opened with an anecdote about a difficult chapter in her life as a mother and career woman.
Armie started at CNN as an intern for CNN Radio wherein she multi-tasked as floor director, teleprompter operator, and video journalist.
It wasn't long before her efforts were recognized by the company and soon, she worked with CNN International in Atlanta, Georgia, USA, as a news producer, alongside her husband, who worked for CNN USA.
ADVERTISEMENT - CONTINUE READING BELOW
They have two children, a boy and a girl, and for most of their kids' formative years, Armie and her husband juggled family and work.
Armie recounted, "[My husband] did a lot of breaking news stories. He was out in the field covering the most important stories of our lifetime—9/11, terror attacks, earthquakes. Name it, he's covered it…
"I worked as a producer. That meant I would wake up in the middle of the night because there was a tsunami in Japan or there was an earthquake in Haiti.
"That meant leaving our kids, not knowing what to do with them… We would pass each other at work, carrying the kids' car seats and transferring them.
"Or sometimes, I tell my kids in the news room, 'Be quiet, you can't be loud. Daddy will be here in one hour.' And they're by the computer, pretending to be a news writer in Atlanta…"
Armie said their setup wasn't exactly ideal, and this became more apparent when the news about Michael Jackson's death broke.
She continued, "Parang it was a defining moment… When Michael Jackson died, it was both a national story and an international story. 
"So, we were both at work and we had a babysitter. The babysitter was like, 'What am I going to do with your kids? I have to get home to my kids, and it's 10 o'clock in the evening!'
"And I said, 'Well, Asia is waking up and my husband needs to worry about what's happening to Michael Jackson and the fans and this and that…'
ADVERTISEMENT - CONTINUE READING BELOW
"I said, 'We won't be home until 3am.' And my kids were calling, they were old enough to call.
"So, at some point, my husband and I felt like we were single parents... We never could have time together.
"We would have lunch time because we can't go out at night because I'm too tired working a 4am shift.
"And I'm dead tired by the time we go out for dinner. No energy to even dress up and look good.
"I just want to sleep and be in my pajamas all day."
From this point, things began to turn for Armie and her family.
"So, there was an opportunity for us to move to Hong Kong.
"[My husband] saw my growth and he was very senior in CNN, and I was growing up, moving up.
"He decided to give me that opportunity to move up at CNN and then he would take a step back.
"So, he quit his job."
CHANGE FOR THE BETTER. When Armie and her family moved to Hong Kong, the former international journalist became CNN Hong Kong's executive director for Content Sales & Partnerships.
"I gave up journalism because I got tired of breaking news." Armie said. "I oversaw the content sales business of CNN…
"My husband became more of a stay-at-home dad, but he freelanced at CNN because they could always use his expertise, he's very good in the field.
"And then the opportunity to run CNN Philippines came!"
The job requirement was to bring the international news outlet in the country, and this opened a new chapter for Armie and her family.
ADVERTISEMENT - CONTINUE READING BELOW
"It's very difficult to be a new organization in a country like the Philippines where there are big networks that have established themselves.
"And I have to prove myself here—winning over audiences, wining over clients, earning the trust of audiences in this country.
"But I have never been so happy because my children are growing up knowing that their parents are happy raising them.
"We come home and we have family time together… [My husband] has no job here, but guess what?
"My kids are so happy because they have a father that's looking after them!
"I have a husband to go home to to vent when things are going wrong—and that's what gender equality is.
"My husband never told me to my face, 'I gave up my job for you!'
"He was so excited to see my growth. He was so excited for me to come home, and give back to this society—to teach Filipinos what I learned in CNN in 20 years that I was there.
"There's never a time that my husband felt he gave up—that he lost out on an opportunity to be better at what he does…
"It's genuine, it is the love for the job and thinking of our family…"
EQUALITY AND INCLUSIVITY. Talking about her husband and family, Armie reminded that feminism is about equality.
And among all the key words associated with equality, Armie cited "inclusivity" as the most poignant key word of all.
ADVERTISEMENT - CONTINUE READING BELOW
She said, "When I think of these words 'empowerment,' 'equality,' 'parity'—you know what I love even more?
"It's inclusivity. There's so much that we can learn from men, so I don't want to push them away.
"[Gender equality] is about partnering and earning the respect and working together to make us a stronger society.
"Because we do need each other. And I know men and women have much to learn, but it's that inclusive mindset that is important in any society."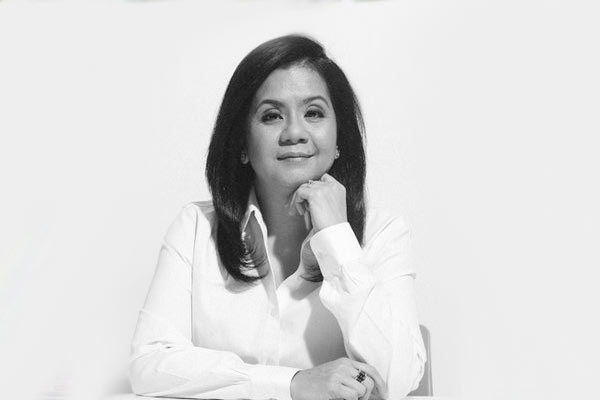 ---
Stories We Are Tracking
---