Jeremy Lee is starting young as an entrepreneur, and proving that success can happen at any age with passion and perseverance.
Sparked by his interest in cooking and love for pizza, Jeremy thought of having his own pizza parlor at the age of 10.
His older sister Rebecca Marie Abigail Lee told PEP.ph (Philippine Entertainment Portal) via Facebook Messenger, "He told the parents and drew the concept on my planner...he's the one telling us [the] itsura and flavors, etc."
The teener personally learned the ins and outs of having a pizza parlor by reading a lot of recipe books, watching tutorial videos on YouTube, and experimenting in their kitchen.
He became the president of his school's cooking club, and liked cooking for his classmates
Now 13 years old, Jeremy's dream of having his own pizza parlor came true last August 22.
Jeremy's Pizza Club at The Swagman Hotel Manila in Ermita has 14 flavors—among them are Shawarma, BLT, Burger Pizza, Meat Lovers, and his favorite Hawaiian.
Jeremy's dad Wilbert and mom Delphine, and siblings Johann and Rebecca, have been his cheering squad as they watch him learn the ropes of doing business on his own.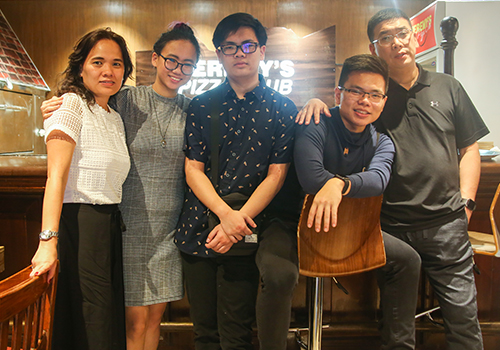 For now, even if he's a very hands-on owner, he "hired" his siblings to act as managers.
Rebecca added, "As much as possible, our parents want him to have a normal childhood before he goes full business-mode."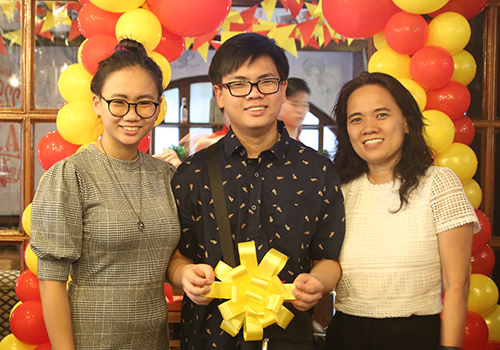 Opening his own pizza parlor has been both "exciting and nerve-wracking" for the very shy Jeremy.
His shy advice to budding young entrepreneurs, avoiding to sound cliché, "Just pursue your dreams.
"If you really believe in something, do your best to achieve it."