Rocco Nacino and his non-showbiz girlfriend Melissa Gohing get identical ankle tattoos.
On Instagram, Rocco posts a photo with the caption, "Holding hands = Unity."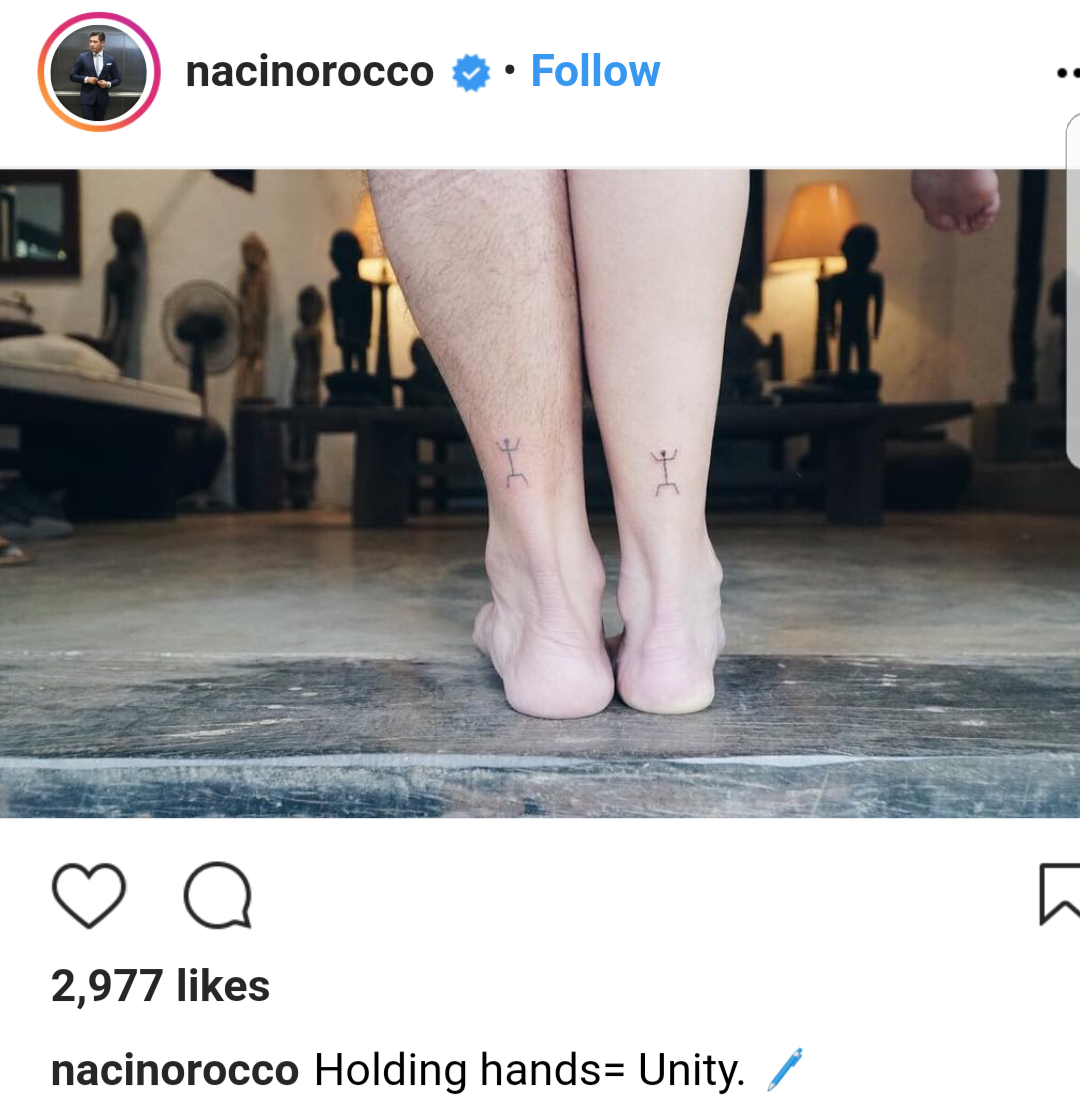 Based on the sweep of the calf muscle, it can be deduced that the photo is actually showing Rocco's right ankle beside Melissa's left ankle.
On the upper right corner, Melissa's right foot is partially visible.
In his reply to one of his followers, Rocco confirms that the familiar-looking stick figures are courtesy of famous "mambabatok" Whang-od, one of the oldest traditional tattoo artists based in Kalinga province.