A netizen thanked Janella Salvador for rescuing her lost puppy who got soaked in the rain.
On June 5, the Kapamilya actress was all glammed up and on her way to an event when she spotted this Shih Tzu, a toy dog breed.
She posted photos on her Twitter feed, and wrote, "Hi, I came across this little baby earlier while I was leaving the house in a rush.
"It was raining hard and this lost pup was soaking wet.
"I was already glammed up for a performance, but I couldn't stand leaving him/her outside.
"If this dog looks familiar to you, contact me. Ty!"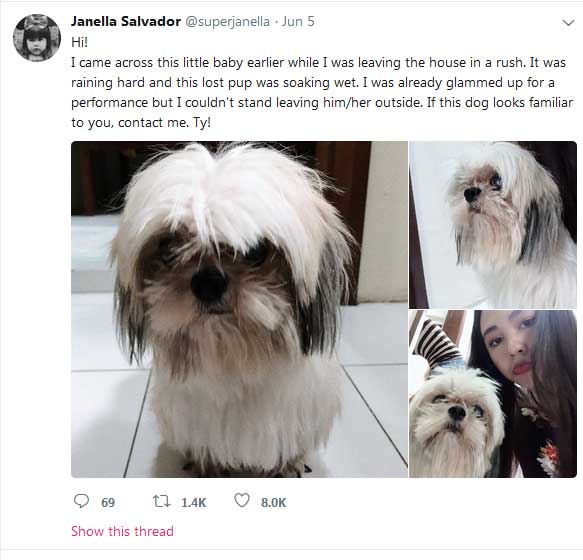 Janella's tweet was retweeted 1,397 times.
A few hours later, the dog claimed by her neighbor.
@jackietarayao, "Just got our dog. Thank you for taking care @superjanella."
Janella is a dog lover, and the "mama" of Maximus, a two-month-old Alaskan Malamute.