Lovi Poe's Instagram followers are no stranger to her bikini photos.
And it was not surprising she set the runway on fire in a two-piece swimwear during Bench Fashion Week Holiday 2018 held on Saturday, September 1, at Bench Tower, Bonifacio Global City.
Karen Davila, Isabelle Daza, K Brosas, Iza Calzado, Megan Young, and Joey Mead King, among many others, marveled at her svelte figure and left comments on her Instagram post last Sunday, September 2.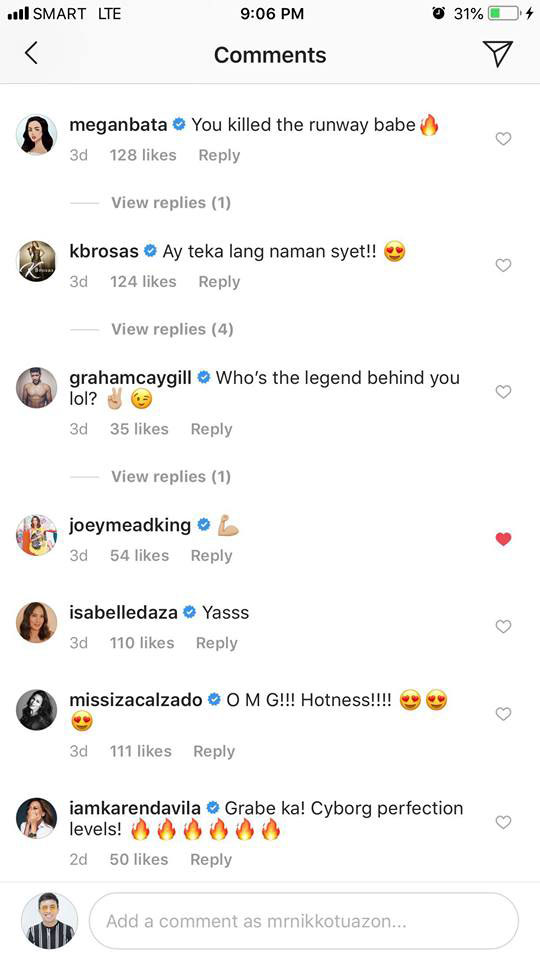 In an interview with PEP.ph (Philippine Entertainment Portal), Lovi revealed that she was told about wearing a two-piece outfit that same day.
The 29-year-old actress said, "I wasn't expecting to wear a two-piece outfit. Originally, I was supposed to wear yoga pants and then gym top.
"To my surprise, when I got here, change of outfit. So I'm like, 'Ah, I didn't prepare for this!'"
Nevertheless, Lovi said she was confident enough to rock the outfit on the runway.
"Of course, parang I know when I come prepared and all, but I think it helps when you just make sure that you're that your'e living a healthy lifestyle.
"I did not work out for this kind of outfit today, but I guess, I was kind of okay wearing this simply because I'm kind of confident with the fact that I do somehow live with a healthy lifestyle.
"But yeah, it's not my best moment."
#LOVIYOURBODY
To those who keep on pointing out her flaws, the Kapuso actress said she's very much aware of them.
"I have a lot of insecurities, but, of course, you have to turn it into something that actually drives you to be the best version of yourself.
"You know, you can't use it on a negative..."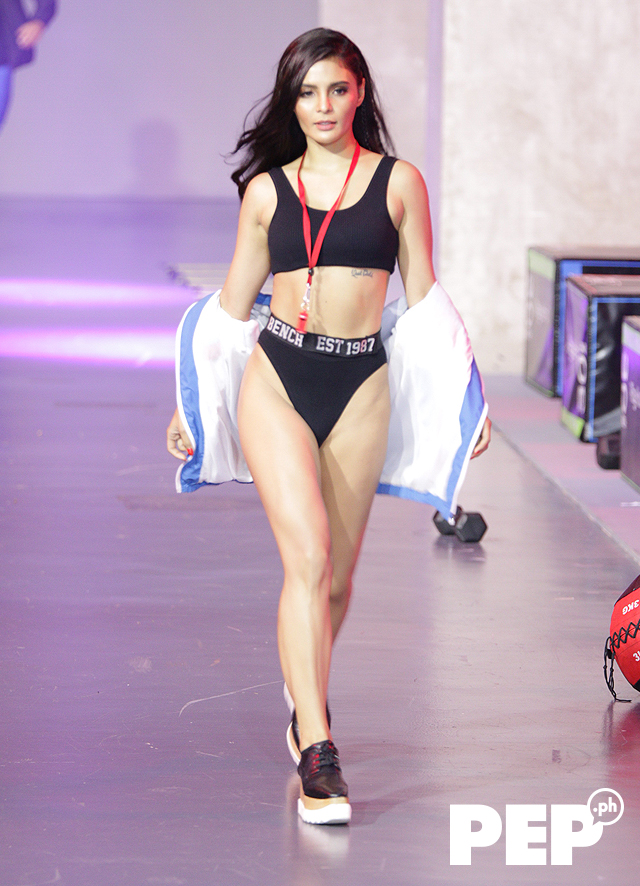 What exactly does she do to maintain her bod?
Lovi answered: "Running, Pilates, and gym... and boxing."
She further explained, "I mix it up because it's nice that you get to do different things so that you're body is not used to the same thing over and over again.
"I think the secret is you have to shock your body once in a while.
"When you're used do just doing cardio, you're gonna go plateau."
Squeezing in time to work out is not a problem for Lovi despite her taping and shooting schedules plus other showbiz commitments.
She told PEP.ph, "Some days, people call me crazy because I wake up at three in the morning.
"I drink my coffee, and create my own playlist, and then I run for like six, seven miles. That is my normal day."
Lovi later clarified, "I don't do it every day. I only do it when my schedule permits, but that is basically what I want to do every day."
What motivates her to wake up this early?
She answered, "It's not about looking good, it's about feeling good because when I wake up in the morning, I really want to accomplish a lot of things.
"And ako, I can say that I'm kind of a loner in some ways... It's kind of like my alone time when I run in the morning."
Lovi prefers working out alone, but if doing it with friends can help you achieve your fitness goal, why not!
"Yes makes it really fun because you guys get really competitive with each other in a friendly way.
"'Tapos you guys push each other to the limit so it's fun to work out with other people.
"Kung hindi mo kaya mag-isa, go work out with your friends because malay mo masaya?"