Lea Ramos is a breast cancer survivor.
Despite her condition, Lea remained hopeful that she would be able to find true love—and she did in her husband, Hank.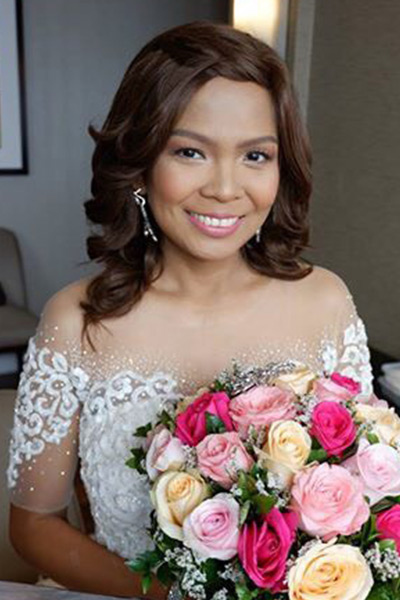 Lea and Hank met through an online dating website in August 2016.
"We met on ChristianFilipina.com. Nakalagay na sa profile ko na may breast cancer ako, kaya from the very start alam na po niya," Lea told PEP.ph (Philippine Entertainment Portal) through an email interview.
For two months, Lea and Hank exchanged messages through chat.
Hank, a U.S.-based Japanese man, was born and raised in Hawaii. He had never traveled outside of the U.S. before, but in October 2016, he found himself sitting in a plane en route to Manila, Philippines.
By then, Lea and Hank had begun their two-year long distance relationship.
Much like every relationship, Lea and Hank's had its share of trials.
But for them, their trials often happened in the hospital.
Lea had relapses with her cancer battle, while Hank got infected by a flesh-eating disease, which caused damage to his kidneys.
"Hank was in 3 different hospitals for 28 days straight... He got it here in the Philippines, and it got serious when he arrived back home in Hawaii," Lea recalled.
"His kidneys got worse, but we stayed positive and left it to The Lord Jesus Christ..."
Meanwhile, five months into their relationship, Lea and Hank faced their first major challenge as a couple.
The cancer in Lea's breast came back and she had to resume her treatment.
"There was a concern if he would stay with me when my cancer came back..." she recalled.
"To my surprise, he came back to the Philippines and stayed with me for two weeks during my radiation treatments.
"It was then that I knew he really cared for me."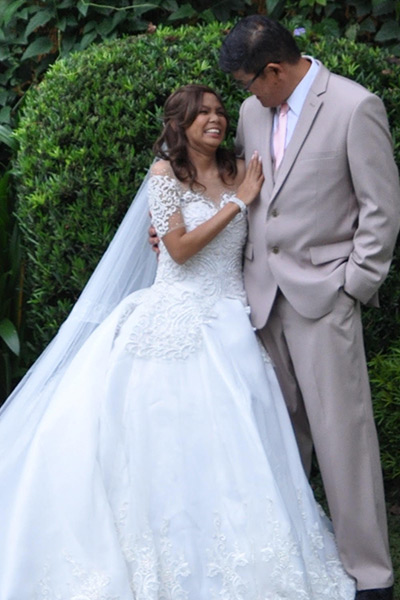 Fast forward to July 28, 2018, Lea and Hank got engaged.
On August 26, they got married in a beautiful ceremony at The Blue Leaf Events Pavilion in McKinley Hill, Taguig City.
Both of them were full of emotions as they exchanged vows.
Hank promised Lea, "Mahal, I will love you and honor your and cherish you with all my heart
"I will always be true to you, support you, stand by you, care for you, and walk with the Lord with you.
"We don't know what will happen in the future. We live day-by-day, living life, enjoying each other, and making happy memories. Every second of each day, I will always be there for you, my love."
Lea promised back, "No matter what, I will fight. I'm not going to give up. I know Lord's here with me and I claim it—everything. I'm okay. I'm going to survive, I know."
Hank & Lea | Same Day Edit Video from GM Photoworks on Vimeo.
Here's the story of woman fighting for her life, and fighting for their love.

P/V GMPhotoworks
Looking back on her journey so far, Lea told PEP.ph, "I accepted [my cancer] so easily. My journey is better than before because I can see my purpose in life, which is to inspire others who are dealing with cancer and show that you can still find true love.
"Don't get me wrong. We had our ups and downs, but with patience and understanding and with The Lord in our life, everything worked out for the best.
"The struggle will be easy when your life partner is by your side with support and lots of patience.
"You just need to Trust in Him, have Faith in Him, and Believe in everything He does in your life be it good or bad.
"We just need to Thank Him for all our blessings...
"Surrender everything to The Lord and surround yourself with family and friends. Enjoy lang ang buhay."