Former Pinoy Boyband Superstar finalist Tony Labrusca has made waves online with his film debut as Angel Aquino's lover in Glorious.
Earning more than seven million views on Facebook alone, the trailer of Glorious showcases 23-year-old Tony's sizzling hot love scenes with 45-year-old Angel.
The two certainly make a perfect pair for a May-December romance.
With social media abuzz with the movie's steamy love scenes, female netizens (and some men, too!) couldn't help but gush about Tony's undeniable sex appeal.
Excerpted from YES! Magazine's October 2017 issue, PEP.ph (Philippine Entertainment Portal) rounds up interesting facts about the Kapamilya actor.
TONY'S FAST FACTS
FULL NAME
Anthony Angel Labrusca
BIRTHDAY
August 7, 1995
AGE 23
NATIONALITY
American
WHERE YOU'VE SEEN HIM
He plays Jake, a lobo, in the ABS-CBN fantaserye La Luna Sangre, which was top-billed by Daniel Padilla and Kathryn Bernardo. The series ended its successful run on March 2, 2018.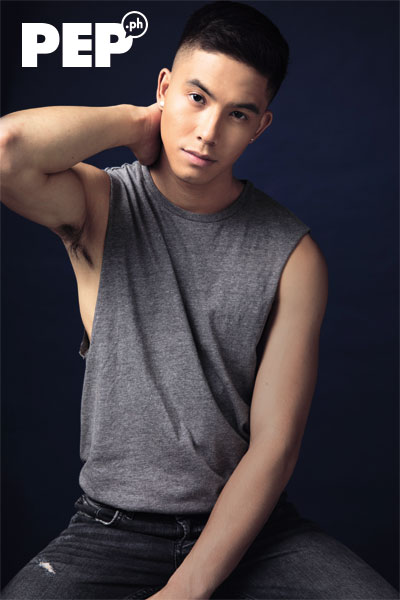 TONY'S FAVORITES
FAVORITE MOVIE
The Time Machine
(This 2002 sci-fi film is about a guy in the 1800s who loses his wife while ice-skating.)
FAVORITE COLOR
Blue
FAVORITE PERFUME
YSL L'Homme
FAVORITE FOOD
Filipino food
FAVORITE PHONE APP
It's not an app, but Facebook Messenger has Everwing, and that's my favorite at the moment.
FAVORITE SUBJECTS IN HIGH SCHOOL
I had a few favorite subjects. One was called Life Planning. The other was Math.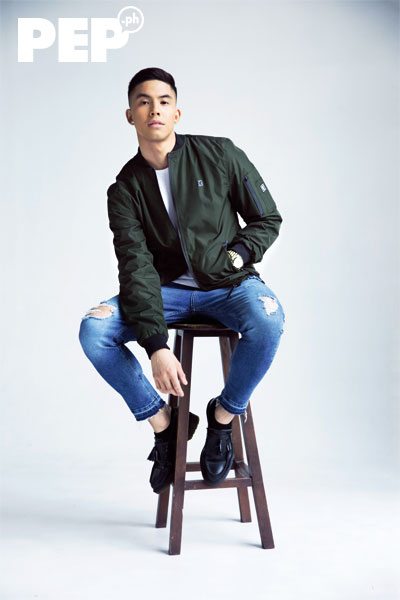 TONY'S FIRSTS
FIRST SCARE OF YOUR LIFE?
The Grudge.
(This 2004 American horror movie, a remake of the Japanese movie Ju-on: The Grudge, revolves around "a curse that is born when someone dies in the grip of a powerful rage or extreme sorrow," according to Wikipedia. )
FIRST HEARTBREAK
I had a crush in high school. I remember giving her chocolate, but I got rejected.
FIRST PURCHASE WITH YOUR FIRST SALARY?
Shoes!
FIRST TIME YOU REALIZED YOU WERE FAMOUS?
I still don't think I'm famous.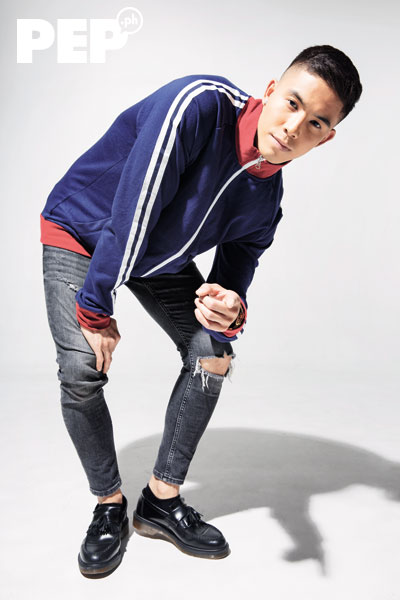 FIRST TIME SOMEONE ASKED FOR YOUR AUTOGRAPH?
At my first fashion show.
FIRST TIME YOU MADE SOMEONE CRY?
When I was baby, I bit someone's finger, I'm pretty sure.
FIRST TIME YOU EMBARRASSED YOURSELF?
I was in drama theater. I was playing Kenickie from Grease, and I was standing on top of a chair trying to be a cool guy, but instead, I fell backward. Like, my butt fell in between the chair. Like, literally, I was stuck!
(Grease is a popular stage musical that was turned in 1978 into a film starring John Travolta and Olivia Newton-John.)
FIRST THING YOU THOUGHT OF WHEN YOU WOKE UP TODAY?
More sleep!
FIRST THING YOU DO IN THE MORNING?
I check if anybody's messaged me.
FIRST TIME YOU FELT PROUD OF YOURSELF?
I felt proud of myself when I made an active decision to move here to the Philippines and be independent. When I started booking work and was able to provide for myself, I think that's when I realized that this time I can really be proud of myself because I didn't have to ask for my parents' help.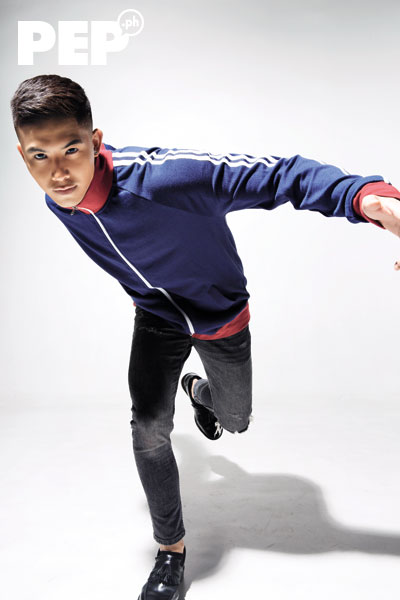 TONY'S IFS
IF YOU COULD HAVE UNLIMITED BUDGET FOR A DATE, WHAT WOULD YOU DO WITH THE GIRL OF YOUR DREAMS?
I would rent a private jet with unlimited fuel to take us all over the world.
IF YOU COULD BE SOMEONE ELSE FOR A DAY, WHO WOULD YOU CHOOSE TO BE?
I would love to be Aquaman!
(Aquaman is a superhero who can swim at supersonic speed. The Aquaman movie is set for release in December 2018.)
IF YOU COULD HAVE A CHANCE TO HAVE DINNER WITH SOMEONE FAMOUS, WHO WOULD YOU CHOOSE?
Lady Gaga. I feel like she stands up for so many things, and she's freakin' weird, so I think it would be so interesting asking her questions. That would be really cool.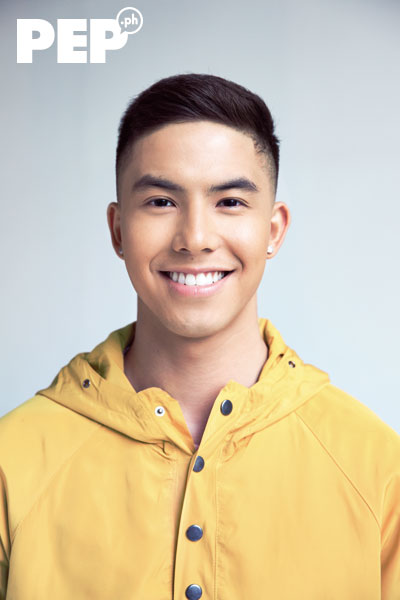 IF YOU COULD READ SOMEONE'S DIARY, WHOSE DIARY WOULD YOU CHOOSE?
I would like to read a serial killer's diary. Someone like Jeffrey Dahmer, so I can understand what goes through their brain.
(Also known as the Milwaukee Cannibal or the Milwaukee Monster, Jeffrey Dahmer was an American serial killer who committed the "rape, murder, and dismemberment of 17 men and boys from 1978 to 1991.)
IF YOU COULD HAVE A SUPERPOWER, WHAT WOULD IT BE?
Telekinesis!
IF YOU WERE TO SING TO SOMEONE SPECIAL, WHAT SONG WOULD YOU CHOOSE?
"Kung Ako Na Lang Sana," I guess.
("Kung Ako Na Lang Sana" was the grand prize winner in the 2002 ABS-CBN Himig Handog Music Love Song Festival. It became the theme song of the 2003 movie Kung Ako Na Lang Sana, which starred Sharon Cuneta and Aga Muhlach.)
IF YOU COULD BE A PRESIDENT FOR A DAY, WHAT WOULD YOU DO?
I would fix our traffic.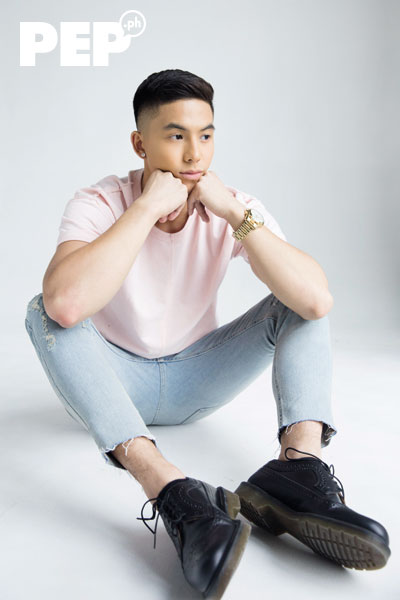 MORE TONY TRIVIA
MOST REPEATED SONG IN YOUR PLAYLIST NOW?
"Shot Down" by Khalid.
("Shot Down" is one of the tracks in American R&B singer-songwriter Khalid's debut album, American Teen.)
DO YOU HAVE PLANS OF PURSUING A COLLEGE DEGREE?
Yes! I want to go to La Salle and take something like mass communication, since I'm in the business. Another thing I want to learn is psychology, learning how the mind works.
WHAT MAKES YOU LAUGH?
I love slapstick humor.
WHAT MAKES YOU CRY?
I hate seeing women and children die in movies. Or animals.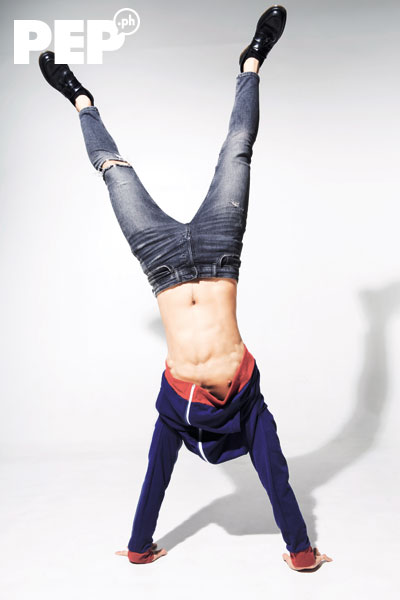 SWEETEST THING YOU'VE DONE FOR YOUR MOM?
When I could finally afford to get her an expensive dinner, I took my mom out to Sofitel, and we spent a hefty amount on dinner.
HOUSEHOLD CHORE YOU HATE DOING?
I hate washing dishes so much!
TALENT YOU WISH YOU WERE BETTER AT?
I wish I were a better singer and dancer.
CELEBRITY CRUSH?
Heart Evangelista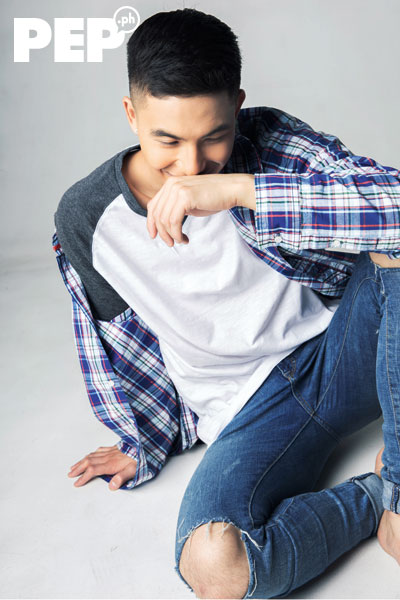 TONY'S LASTS
LAST THING YOU THOUGHT OF BEFORE GOING TO BED LAST NIGHT?
I wish I got to play Tekken.
(Tekken is a fighting video game that can be played on various gaming platforms.)
LAST THING YOU DO BEFORE GOING TO BED?
I play Everwing.
(Everwing is a mobile game that can be played on the Instant Games platform of Facebook Messenger.)
LAST TIME YOU CRIED?
I had a scene in La Luna Sangre where I was thinking about whether my mom was still alive or if Malia's character was still alive.
LAST TIME YOU LIED?
Yesterday, on set. They asked if I was hungry, and I said no.
LAST TIME YOU WERE SURPRISED?
When I got the role for La Luna Sangre. That was a shocker.
NOT SURPRISING AT ALL: If endorsements are a gauge of a star's trajectory, then the man is moving up. In April 2018, Tony Labrusca was introduced as the new face of the famous jeans brand, Lee.
INTERVIEW: Ro Manalo
PHOTOS: Joseph Pascual for YES! Magazine October 2017
ART DIRECTION: Jeremiah Idanan
SHOOT PRODUCER: Irene Mislang
GROOMING: Jay Herrera
STYLIST: Aika Villanueva