Camille Prats has given birth to her third child, a baby boy.
On July 10, Wednesday, she posted an Instagram Story showing a photo of the IV line inserted in her left hand.
Based on her hospital wrist tag, she was confined at the St. Luke's Medical Center - Global City.
Her post's caption read: "Baby out [heart-eyes emoji]"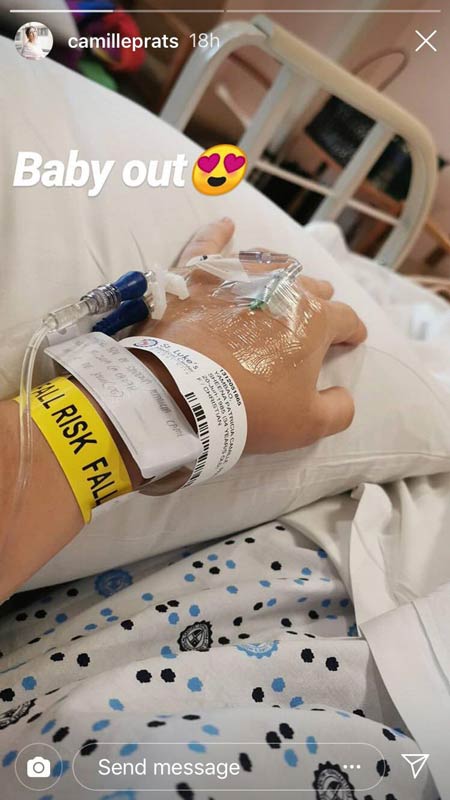 On July 11, Camille introduced her son Nolan Cristiano on Instagram.
She wrote: "Hello world [blue heart emoji] meet Nolan Cristiano Prats Yambao, born on July 10,2019 at 7:27am weighing 7.5 lbs"
Nolan is Camille's second child with husband VJ Yambao.
Her first child with VJ is their daughter and only girl Nala, who was born on September 22, 2017.
The couple now has a total of four kids.
Their respective firstborns are Nathan, Camille's son with late husband Anthony Linsangan, and Ice, VJ's son with an ex-girlfriend.
Camille announced that she was pregnant on December 25, 2018.