In 2019, Solenn Heussaff announced she was pregnant with a baby girl.
Around the same time, Solenn's friends (L-R) Jewelmer Marketing Manager Marion Branellec De Guzman, artist-designer Olivia d'Aboville, wellness enthusiast and parenting expert Jessica Tan-Gan, pastry chef Carmela Villegas-Agosta, and fashion designer Mia Arcenas-Branellec were pregnant as well.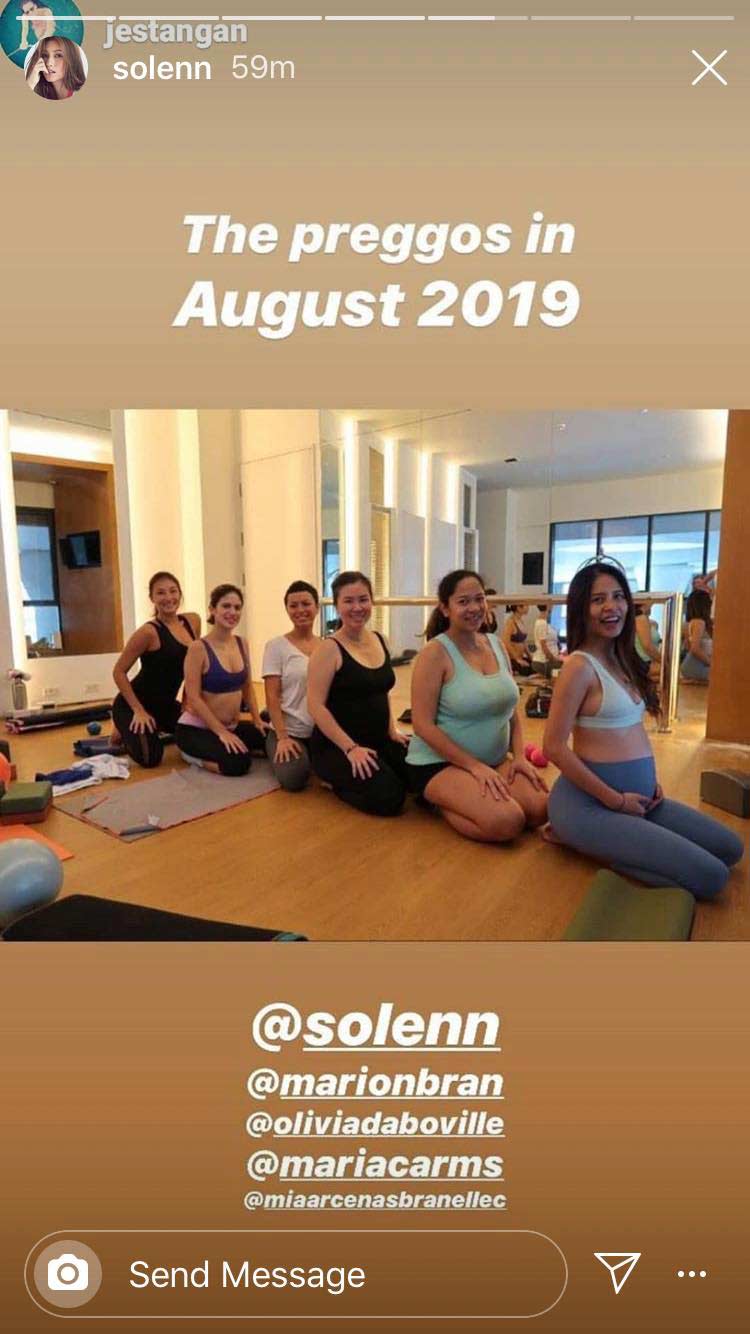 As showbiz fans would learn after Solenn's pregnancy announcement in August 2019, her sister-in-law and good friend Anne Curtis was pregnant, too.
Solenn was thankful she could share the unique experience with her friends.
In her pregnancy story vlog early this year, the new mom talked about her emotional ride.
She said, "When we reached five months and we went to the doctors, our baby was in the tenth percentile, meaning it was a very small baby, which got us a bit worried.
"It was still growing. My baby was still growing, but it was still very small.
"So, I would have to say that was the worst week and a half, two weeks of my life. It went by so slow. I couldn't do anything.
"I remember Nico and I were crying every day. We almost thought we would have to give birth at five months, which was obviously a very scary thing."
Solenn also dealt with APAS or Antiphospholipid Antibody Syndrome, an autoimmune disorder commonly experienced during pregnancy. She had to get "heparin shots or innohep, which are blood thinners."
The Kapuso actress continued: "I didn't know there would be so many complications and I feel so good, so I didn't get it. I couldn't understand why this was happening to me.
"Thank God for me, I have nine friends who were pregnant at the same time.
"Some of us were going through the same thing. Some of us did have to do the injections, which made me feel better that I had someone going through the same thing as me."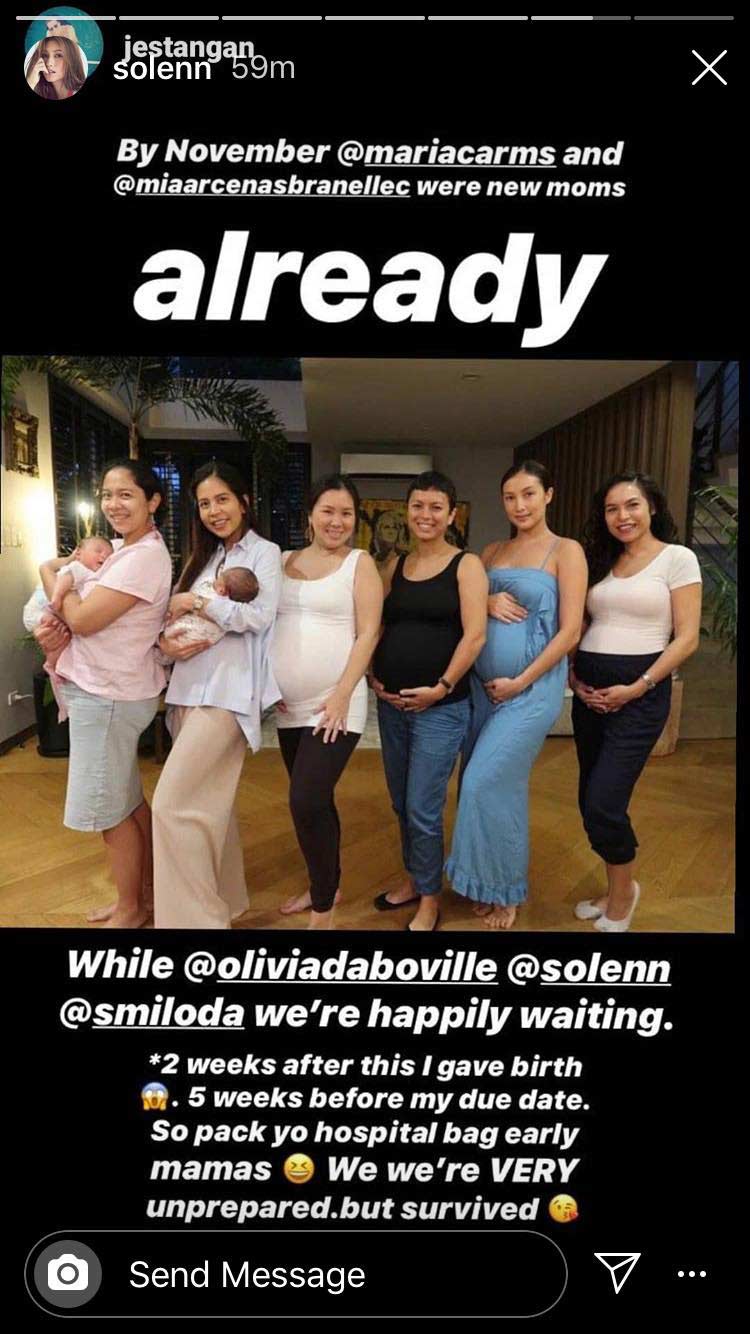 Fast forward to 2020, Solenn and most of her bump buddies had already given birth.
Solenn delivered her daughter Thylane Katana on January 1, 2020.
Anne is currently spending her maternity leave in Melbourne, Australia, and is set to give birth in March.
One of Solenn's Instagram stories also mentioned Bianca Fernandez (not in photo) and Sandra David (rightmost) as mommy crew members
According to their respective Instagram bios, Bianca is part of Behind The Scenes, Inc. and The Everyday Project and Sandra is a digital designer, singer, and songwriter.