Patrick Garcia and Nikka Martinez are over the moon.
Finally, they are having a baby boy!
The couple's gender reveal was put out via the Garcia Family's YouTube channel on February 26, 2021, with 30 people from the Garcia and Martinez families choosing between Team Boy and Team Girl.
Those who voted for Team Boy were Nikki's grandma Nuna Che, great grandmother Florence; Patricks's mom Bing and siblings Cheska and Picho.
Patrick and Nikka's eldest Michelle and youngest Pia, along with cousins Kendra and Scarlett Kramer, were also part of Team Boy.
Meanwhile, Nikka's mom Mikki, including Doug Kramer and son Gavin, picked "girl."
The couple's second daughter Patrice could not seem to make up her mind so she answered, "boy and girl."
In the end, Team Boy won with 21 votes versus Team Girl's 8.
NIKKA AND PATRICK's wish granted
Before the reveal, the parents of three girls talked about their expectations.
Patrick said, "Kahit ano. Kahit boy kahit girl sa akin, okay lang, basta bigay ni Lord, I'll be super-super happy."
But if Nikka will have her way, she hopes to have a baby boy.
"Ako naman, I'll be honest…siyempre, I am praying for a healthy baby...na boy. Pero kahit anong ibigay ni Lord..."
Hence, when Patrick announced "male," Nikka jumped with joy.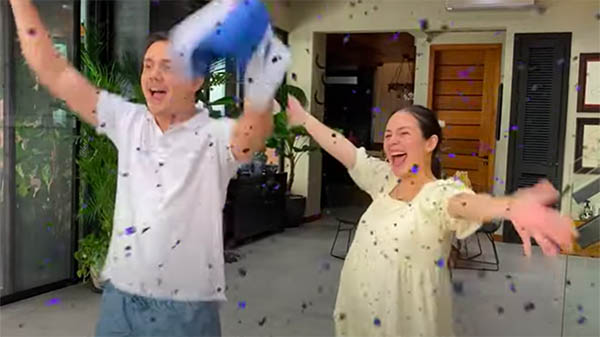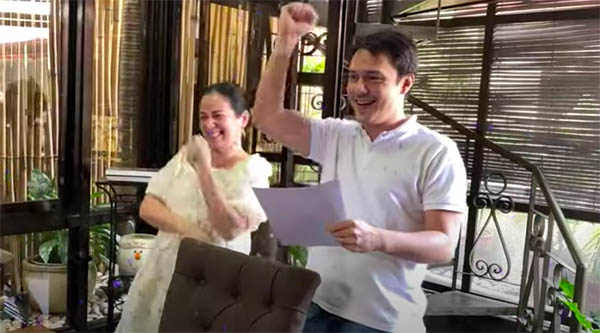 Their respective families were ecstatic, too.
Patrick's side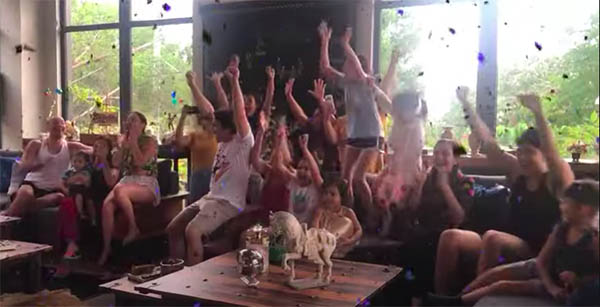 Nikka's side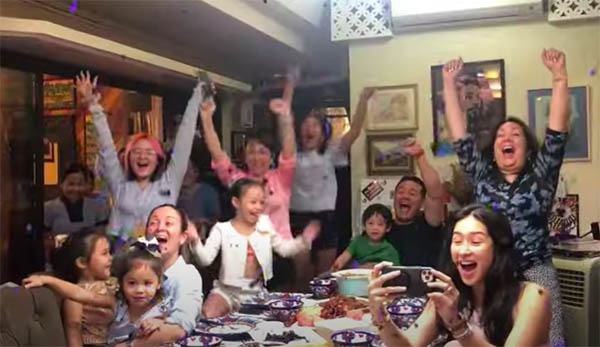 In the latter part of the video, the celebrity was a bit teary-eyed, "Sobra-sobrang good ng Panginoon, and this is so personal to me kasi parang grinant Niya talaga yung desire ng heart ko.
"So I just continue to pray that we continue to be good stewards, good parents who will raise these children up, to learn to love God with all of their hearts, you know, coz He really is super real."
Does this mean, they are already okay with four children?
Nikka asked Patrick, "Ilan ba ang gusto mo?"
Patrick quipped, "Kung ilan ang kaya mo."
But on a more serious note, the couple revealed their "cut-off."
"Pag 35 na ako, gusto ko tapos na, hindi na tayo magbubuntis," said Nikka, 30.
Do they already have a name for the baby?
In another YouTube vlog, Patrick and Nikka said that their son will be named after their grandfathers: Jess Damaso.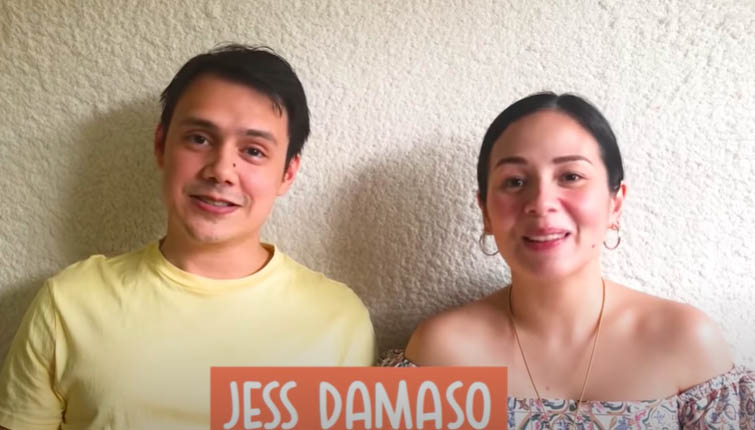 Meanwhile, their three daughters are Michelle, 7; Patrice, 4; Pia, 3.
NIKKA AND PATRICK ON LEARNING ABOUT THE BABY'S GENDER
For the first time, the mom-to-be tried the NIPT test or non-invasive prenatal testing of Cordlife Philippines.
According to Nikka, "Meron palang test na puwede mong i-take as early as 10 weeks pregnant. And in this test, ang dami mong puwedeng malaman.
"It's through blood extraction, and you get to find out what you need to prepare for…plus bonus na ang gender, siyempre."
Patrick elaborated on the "what you prepare for" part.
The test, he said, can give parents "peace of mind" because it can "detect many kinds of syndromes and, of course, more importantly for us, yung gender."
They do home service, and the "painless" procedure only took less than five minutes.
Nikka added, "They just took blood, it was magaling, it was easy, it wasn't painful at all."
The result was released 10 to 14 days after the blood extraction.
Use these Lazada promo codes or vouchers when you shop or order online. Marami pang ibang coupons dito.