The month of November marked an important achievement for Mariel Rodriguez.
Her youngest daughter Gabriela turned one on the 16th, and part of the celebration was to crown Mariel for attaining her goal of breastfeeding Gabriela for a full year.
The celebrity mom said in her YouTube vlog dated December 13, 2020: "Yes, Gabriela just turned one year old, so that means that I have reached my goal.
"I was able to breastfeed her for a whole year.
"It's such a big achievement. It is what I really wanted to do."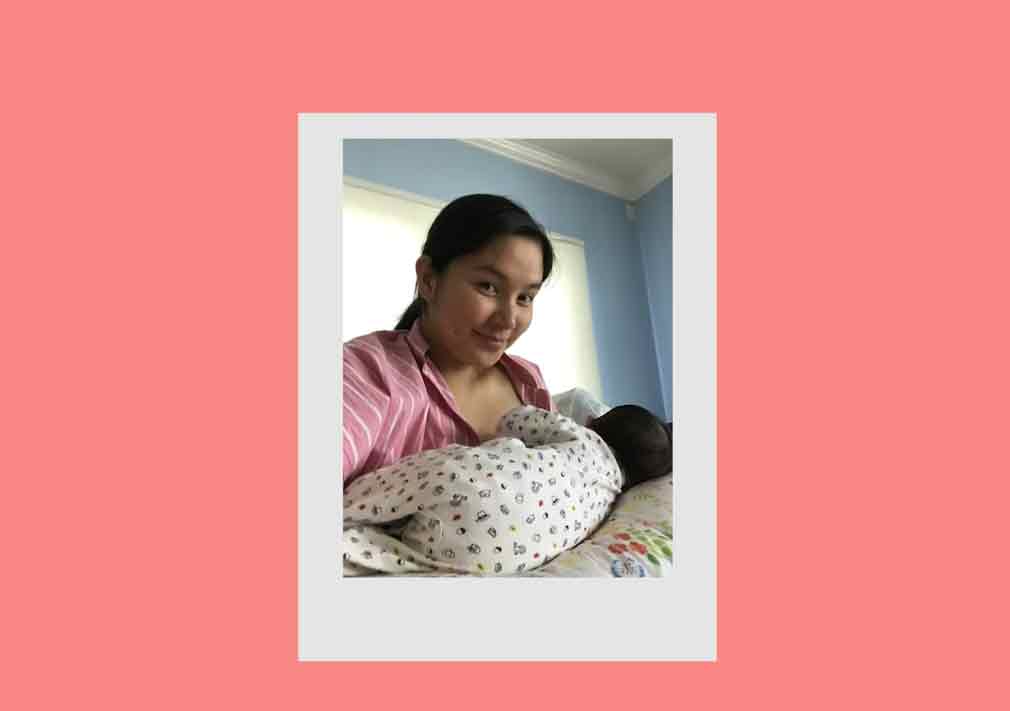 Breastfeeding became a personal journey for Mariel when her eldest daugjter, Isabella, was born in 2016.
She continued onward with the birth of her second daughter, Gabriela, last year.
From the day Mariel began her vlog, the celebrity host knew she would talk about her breastfeeding journey when the time came.
She said, "The reason why is because it's really such a journey. It's an amazing, wonderful journey.
"But you know, every journey is not always smooth. May mga bumps iyan along the way and hindi siya madali.
"Isa siya sa pinakamahirap... pure dedication and talagang hard work.
"Iyon iyong talagang lumalabas ang pagiging nanay ko, kapag bini-breastfeed ko mga anak ko."
Mariel also underlined that breastfeeding was a personal choice.
She emphasized, "There are some people who choose to give their babies formula, there are some people who choose to breastfeed their babies.
"It's really up to you, nasa sa iyo iyan, walang pilitan, okay?
"But, for me, I really wanted to breastfeed my kids because of the wonderful one million benefits that it will give us.
"Number one na doon iyong nutrition para sa kanila. Nothing beats breast milk…"
Choosing to breastfeed was also, for Mariel, an enlightening experience as she had wrongfully thought it was an easy chore.
But, as she related in her vlog, it turned out differently in her case:
"Before I had Isabella, I did these classes. Mga birthing class, baby care class. And then I was offered breastfeeding class…
"Sabi ko, 'Bakit ako magbe-breastfeeding class? Para saan, e, di ba ang dali naman nun gawin?
"Ilalagay mo lang iyong bata mo sa boobs mo, 'tapos kakain siya.'
"I have PCOS, polycystic ovaries, which means that my reproductive system is just messed up. Iyon iyong pagkakaintindi ko sa kanya.
"Iba ako sa mga ibang mga babae. There are some women who have PCOS, ang dami nilang milk.
"There are some women who have PCOS na ang konti ng milk. Napunta ako doon sa latter part."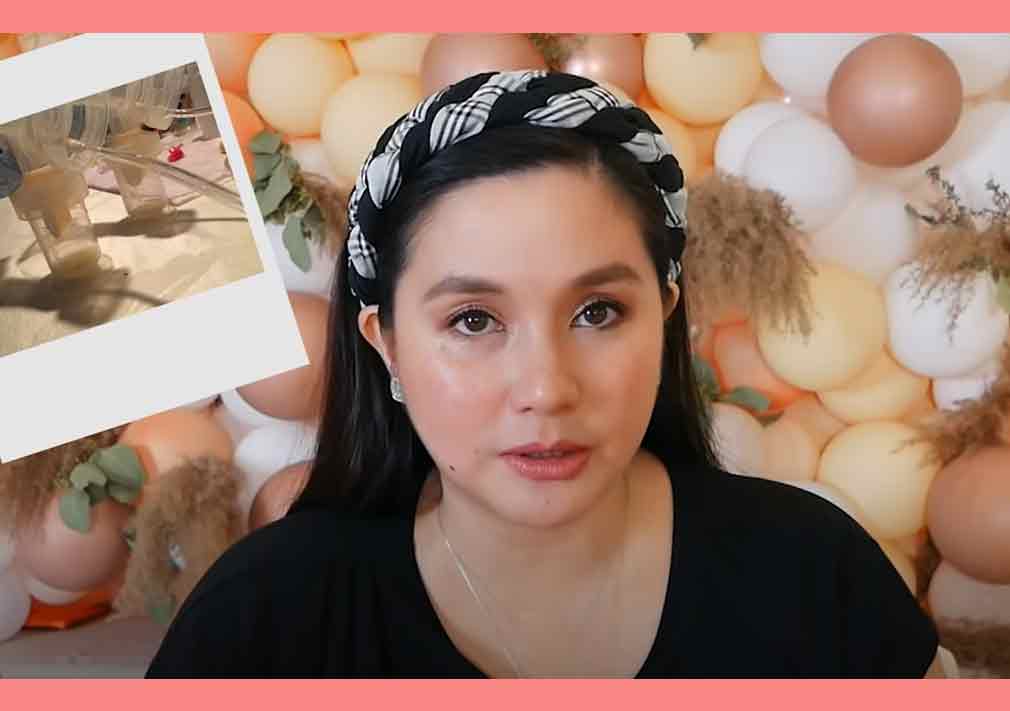 Mariel padilla breastfeeding journey with daughters
When Mariel gave birth to Isabella, she had severe postpartum depression that was the consequence of two developments in her life then.
First, Mariel gave birth to Isabella in the States while her husband Robin Padilla stayed put in the Philippines. The distance had put Mariel in low spirits.
Second, she had low supply of breast milk, and this crushed her.
Mariel said did everything in her power to feed Isabella sufficiently every day.
She ate and ate without thought of herself to keep her breastmilk flowing, first, for her eldest Isabella and, again, for her second daughter Gabriela.
Mariel continued in her vlog, "I would also like to take this opportunity to explain why I'm fat...
"For me, lalo na kay Isabella noon, kahit hindi ako gutom kumakain ako just so that marami akong milk.
"With Gabriella I feel like I had more milk, pero feeling ko dahil iyon sa mentality ko na dapat ko iyon gawin. Kailangan ko kumain para magkaroon ako ng maraming milk.
"'Tapos nakakagutom talaga pagkatapos mo mag-pump [ng breast milk]. Sobrang sarap kumain lalo.
"At saka I really love food, anyway, so part of it breastfeeding, part of it ginusto ko din. Ginusto ko rin kumain."
Mariel also took supplements to keep producing breast milk and devoted herself to pumping more breast milk for the next feeding.
She said, "What I did, after my baby would eat, I would pump. After niya kumain… magpa-pump ako.
"That way, sinasabi nung boobs sa brain, 'Huy, gawa ka pa ng milk! Gawa ka pa ng milk…' Alam mo iyon? Kinakausap niya.
"Sinabi niya, 'Gawa ka pa ng milk. Kailangan pa ng milk itong baby. Kumain pa.' Masasanay katawan mo na, 'Ay kulang pa ng milk' so gumagawa pa ng milk."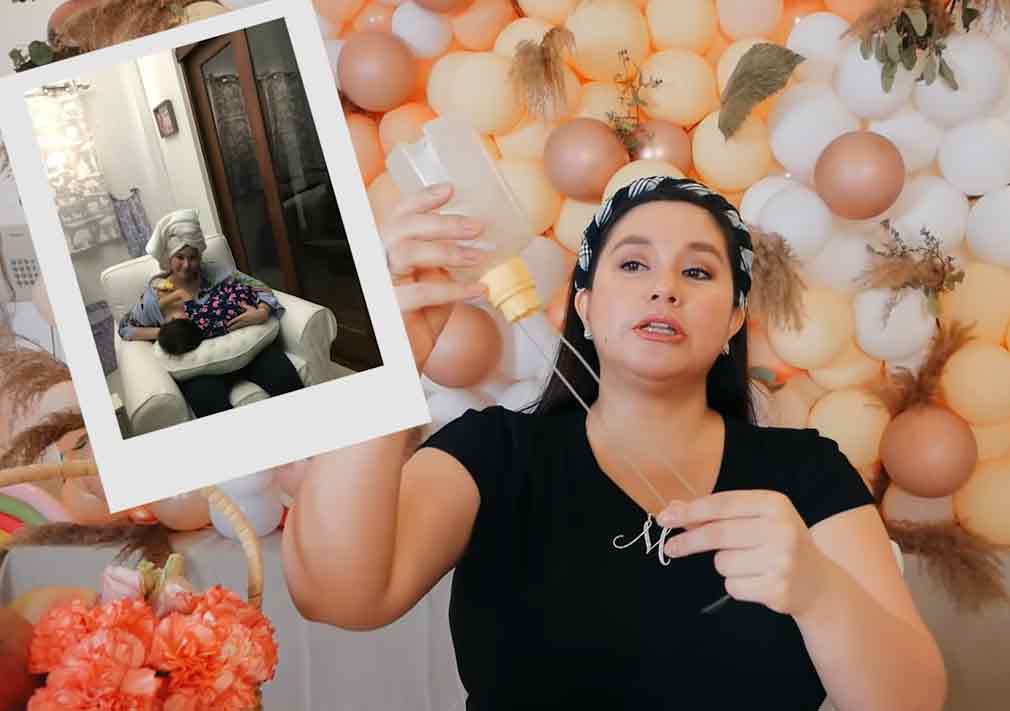 Mariel pumped every two hours and breastfed using a nursing device. She would do it almost mindlessly, like an automaton.
She explained, "Isabella, for me, was a chubby baby kasi talagang kinarir ko talaga every two hours. Walang mintis. Sobra akong zombie.
"Wala ako ibang ginawa. Ang buong buhay ko breastfeeding. And I know all breastfeeding moms, iyon iyong feeling niyo. That life is breastfeeding, life is milk.
"This is something that is very personal and alam ko iyong mga mommies, talagang nakaka-relate sila kung ganoong kahirap mag-breastfeed.
"Pero iyong bond that you guys make, the mom and the baby, it's priceless."
Mariel Padilla: breastfeeding goal accomplished
Mariel reiterated at the end of the vlog, "Of course again, if you choose not to breastfeed your children, that's totally fine. I wasn't breastfed, but I feel like I'm okay.
"If you're a mom who is breastfeeding right now, if you are pregnant and you plan to breastfeed, I hope this video helps you."
Mariel also encouraged breastfeeding mothers to keep going and keep trying.
She said, "I hope this inspires those who are having a hard time, those who feel like they want to give up—guys, mommies, nagawa ko.
"Nagawa ko siya and it's something that I'm reeeallly, really proud of.
"And I know kaya mo rin siya gawin. Isipin mo lang ito: Kung ako nagawa ko, kaya mo rin."
Gusto mo bang lagi kang una sa showbiz news at scoops? Subscribe to our Viber Chatbot here para lagi kang updated, and join our community for more pakulo!