Singer-actress Roxanne Barcelo and her non-showbiz husband Jiggs are having another baby boy.
In a vlog on YouTube dated September 15, 2022, the couple revealed that they will welcome fourth member of their family come January 2023.
The eight-minute vlog showed the couple and their son Cinco exploring the streets of Taiwan and enjoying some street food.
Roxanne also mentioned that she was filmed last Saturday, September 10.
Toward the end of the vlog, Roxanne and her family enjoyed watching the sunset.
The 37-year-old actress/singer was grateful for the priceless moments.
She said, "We had such a wonderful full day here at Danshui and Jiggs really surprised us. It was so much fun. We had so much street food, yummy food. We went to these little shops. And I hope you guys enjoyed our little trip.
"I was just surprised at how beautiful this day was."
Roxanna then asked her husband go on cam to reveal their surprise.
Without batting an eyelash, Jiggs said, "We're pregnant!"
Roxanne continued, "We're having our second baby boy in a few months! End of January!"
She ended the video saying, "Thank you guys for joining us in this journey!"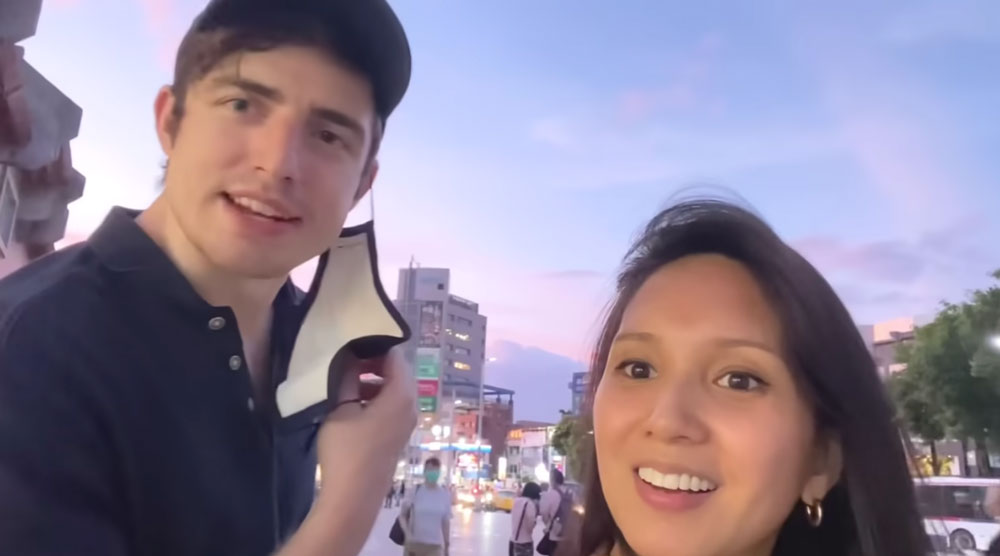 Roxanne's second pregnancy came a little over a year after she gave birth to Baby Cinco in June 2021.
She and her husband have been married for two years.
They tied the knot in a secret wedding ceremony held in November 2019. But it was only in January 2020 when Roxanne announced the change in her civil status.
Intially, Roxanne kept the identity of her husband under wraps.
But on December 22, 2021, Roxanne finally revealed the face and the name of her husband through her social-media accounts.
In August 2022, the couple announced their decision to migrate to Taiwan, where Jiggs is currently based.
READ ALSO: