Marlou Arizala, a.k.a Xander Ford, is now officially a dad.
On Thursday, December 29, 2022, the 24-year-old social media personality took to Instagram to reveal that he and his non-showbiz girlfriend Gena Mago have already welcomed their first child.
The first-time father uploaded his photo with his partner and baby boy with the caption: "Ready na akong ipakilala ka sa lahat anak ko."
In a separate post, Xander wrote, "MY NEW YEARS RESOLUTION [emoji]"
For her part, Gena expressed her excitement about meeting their baby and revealed that they named their baby boy Xeres Isaiah.
Gena wrote in the caption of her post, "WELCOME TO THE FAMILY BABY XERES ISAIAH MAHAL NA MAHAL KA NAMIN ANAK. [emojis]"
Netizens filled the comments section of their posts with congratulatory messages. Others told the internet celebrity to change his attitude and fix his life now that he has become a father.
It can be recalled that the actor was arrested on December 22, 2020, for anti-VAWC law violation, which was filed by his ex-girlfriend Ysah Cabrejas.
Read related article: Xander Ford accused of abusive behavior by ex-girlfriend; Xander denies allegations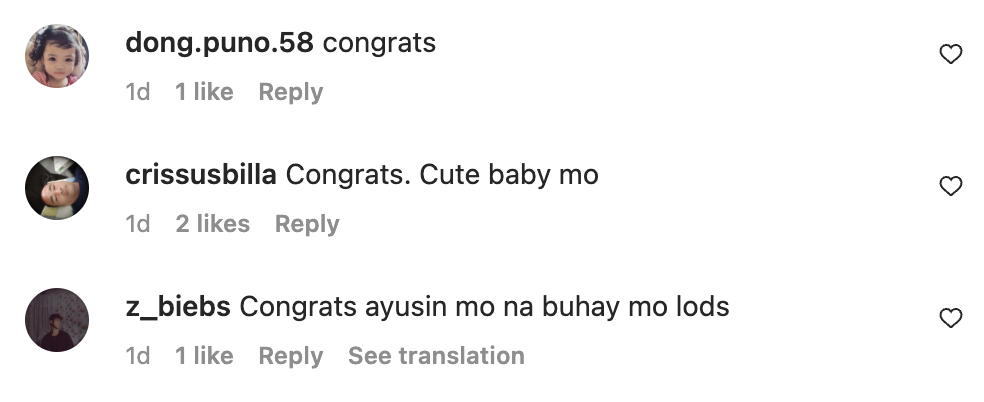 Xander first revealed that he and his non-showbiz girlfriend are expecting their first child through an Instagram post on September 9, 2022, Friday.
Two days prior to his announcement, Gena reconfirmed in a public post on Facebook that they are expecting their baby.
READ MORE: