Socialite Small Laude couldn't be more proud of her youngest child Allison for getting accepted into her dream school, Claremont McKenna College (CMC), in Claremont, California.
In an Instagram post on December 16, 2022, Small showed her 17-year-old daughter's reaction upon learning about her admission to the prestigious liberal arts college.
In the video, Allison shed tears of joy as she opened the e-mail bearing the good news. Her classmates and friends cheered her on.
Though she wanted her daughter to study in the country, Small was nonetheless happy for her Chinadoll (Allison's nickname), who is currently finishing her high school studies at International School Manila in Taguig City.
She wrote, "Congratulations Allison! So proud of you! Despite the fact that mom wanted you to stay.
"Time flies so fast I can't believe you're going to college. Chinadoll got into her first choice of school for college!"
Small, however, is yet to reveal her daughter's chosen college degree.
CMC is part of the seven-college consortium called The Claremont Colleges, which is modeled after Oxford University.
According to its official website, CMC is "renowned for expertise in economics and government." Meanwhile, usnews.com reports that CMC ranks 9th out of 210 National Liberal Arts Colleges in the U.S.
The total cost of the tuition fee alone is about PHP3,385,337.76 per year.
Based on their 2023 academic calendar, CMC has two semesters per year: the Spring semester, which starts on January 16, 2023, and the Fall semester which will begin on August 28, 2023.
Each semester costs USD30,240 or about PHP1,692,668.88, according to their website.
CMC also has rates for summer internships, on-and-off-campus housing fees, meal plans, and insurance.
Small's celebrity friends, including Karen Davila, Dawn Zulueta, Cristina Gonzalez-Romualdez, and Pops Fernandez ,congratulated Allison on her latest milestone.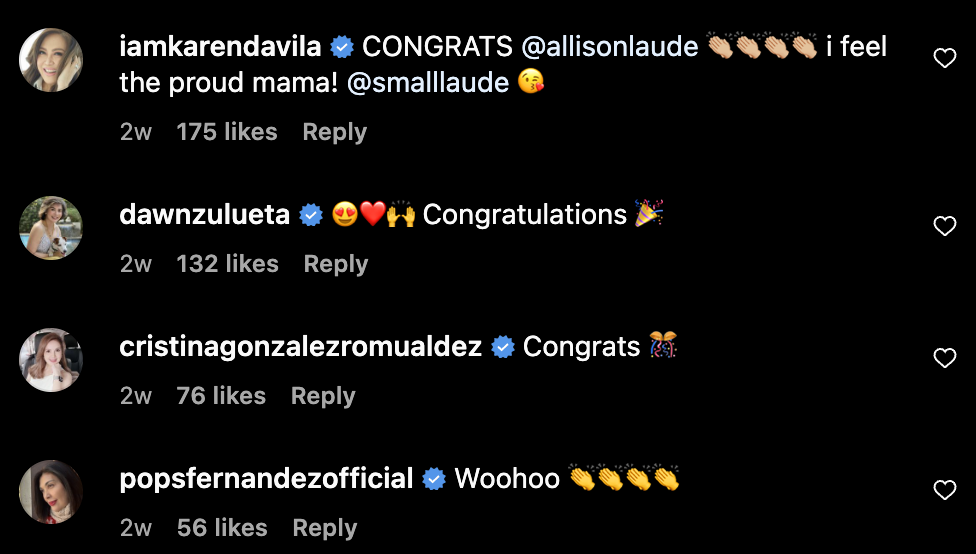 READ MORE: