Bianca King certainly knows how to keep her fans on their toes.
Ever since Bianca announced her pregnancy, she has been skillfully teasing her followers about the gender of her and husband Ralph Wintle's firstborn child.
Read also: Bianca King gives birth; shares glimpse of newborn baby's face
On May 23, 2023, she once again sparked excitement as she shared an adorable photo of herself with the baby, accompanied by the caption: "Is it a boy or a girl?"
Netizens jumped onto the comments section, throwing their best guesses based on Bianca's previous posts.
Some clued in that the child's pink and purple accessories may indicate that the King-Wintle couple were blessed with a baby girl.
Meanwhile, others also noted that one of Bianca's closest celebrity friends, Sofia Andres, commented, "Gwapoooooo"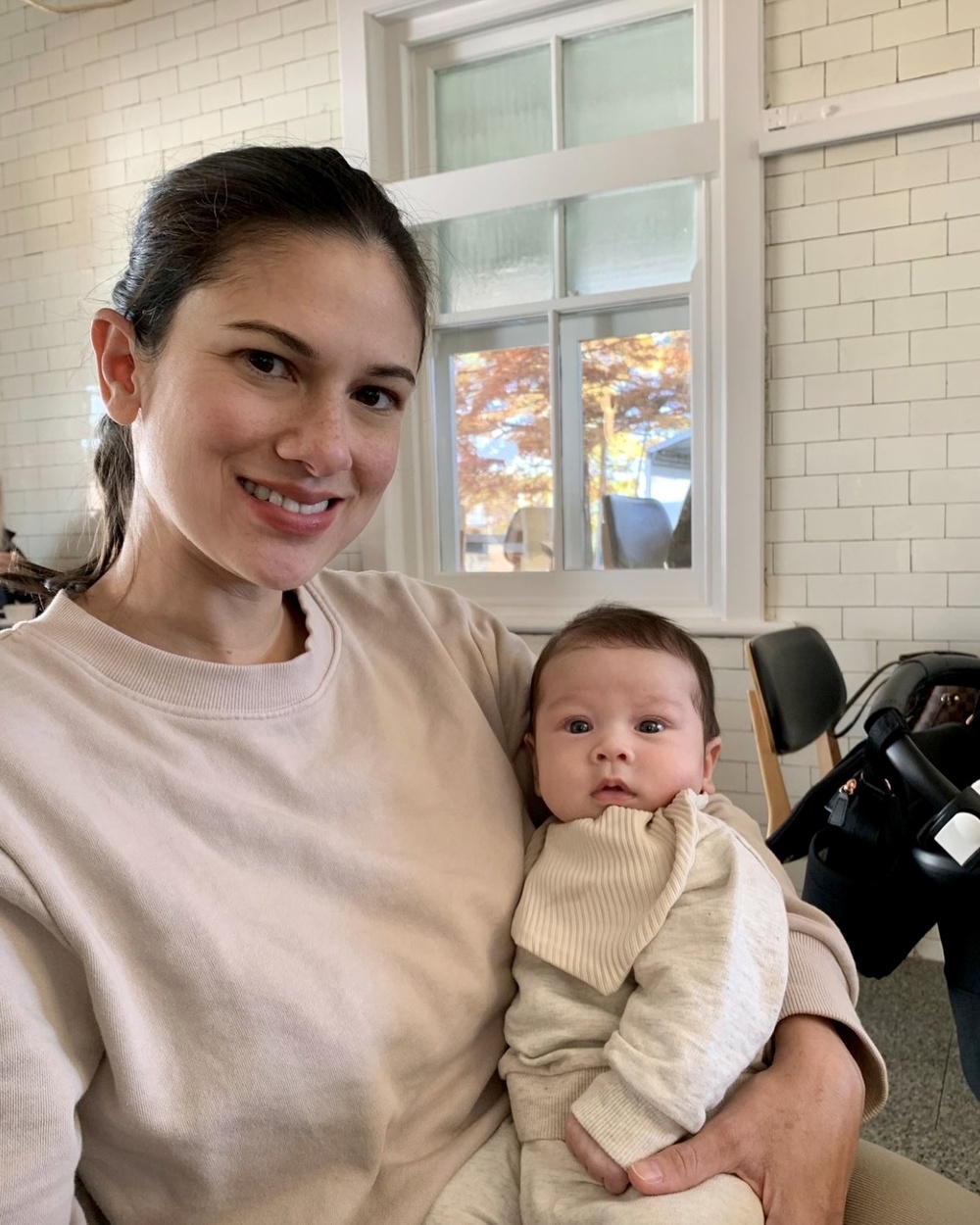 Read also: Bianca King a stunner in pregnancy photos; fans guess she's having a boy
Other comments"
"Kamukha mo po. Pag girl, madalas kamukha ng tatay(own observation lang po)"
"Oh regardless, that little Angel is so beautiful. God bless you both"
"I think its a cute baby girl!!"
"Girl version of her dad"
"OMG baby is soooo perfect that it's hard to tell"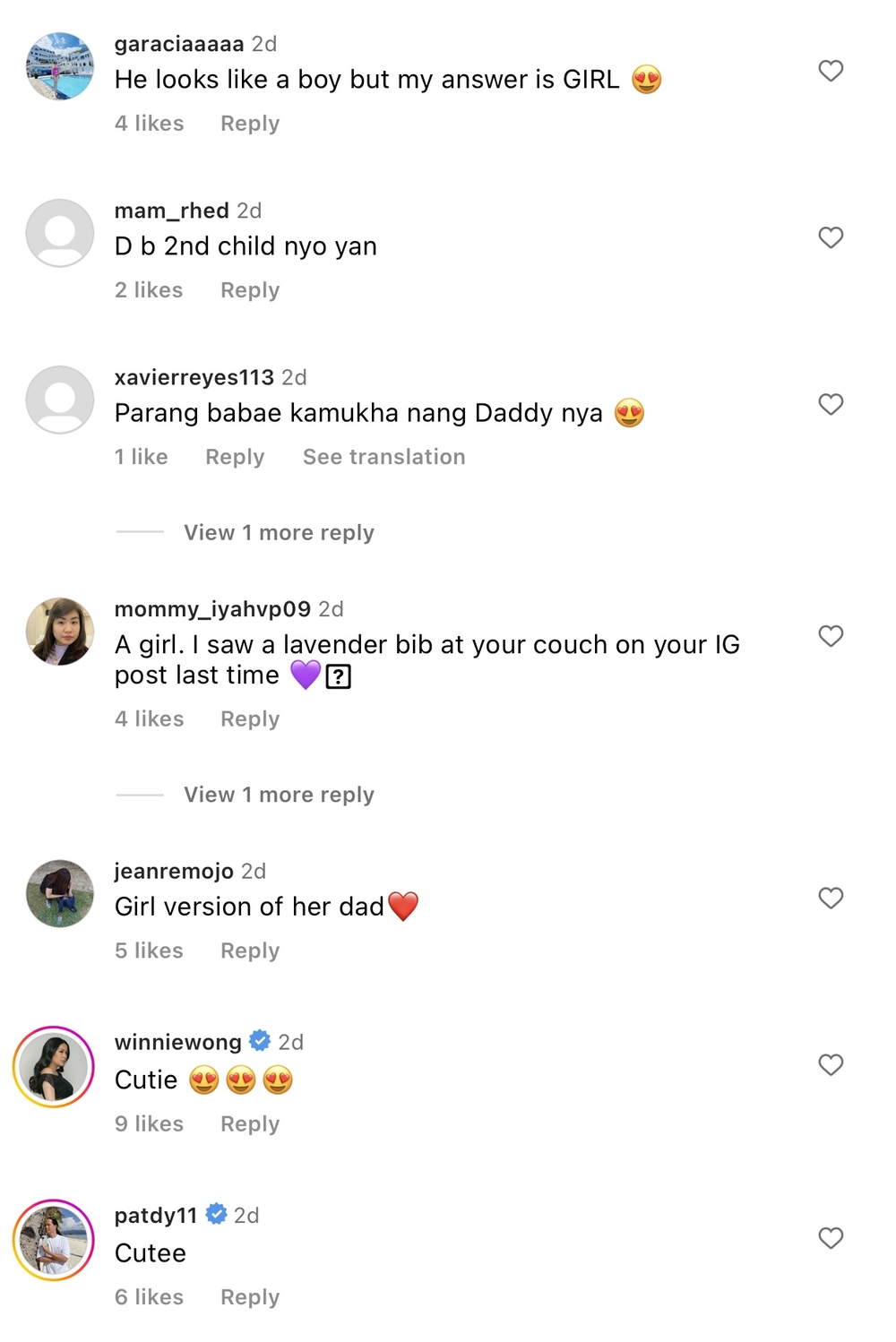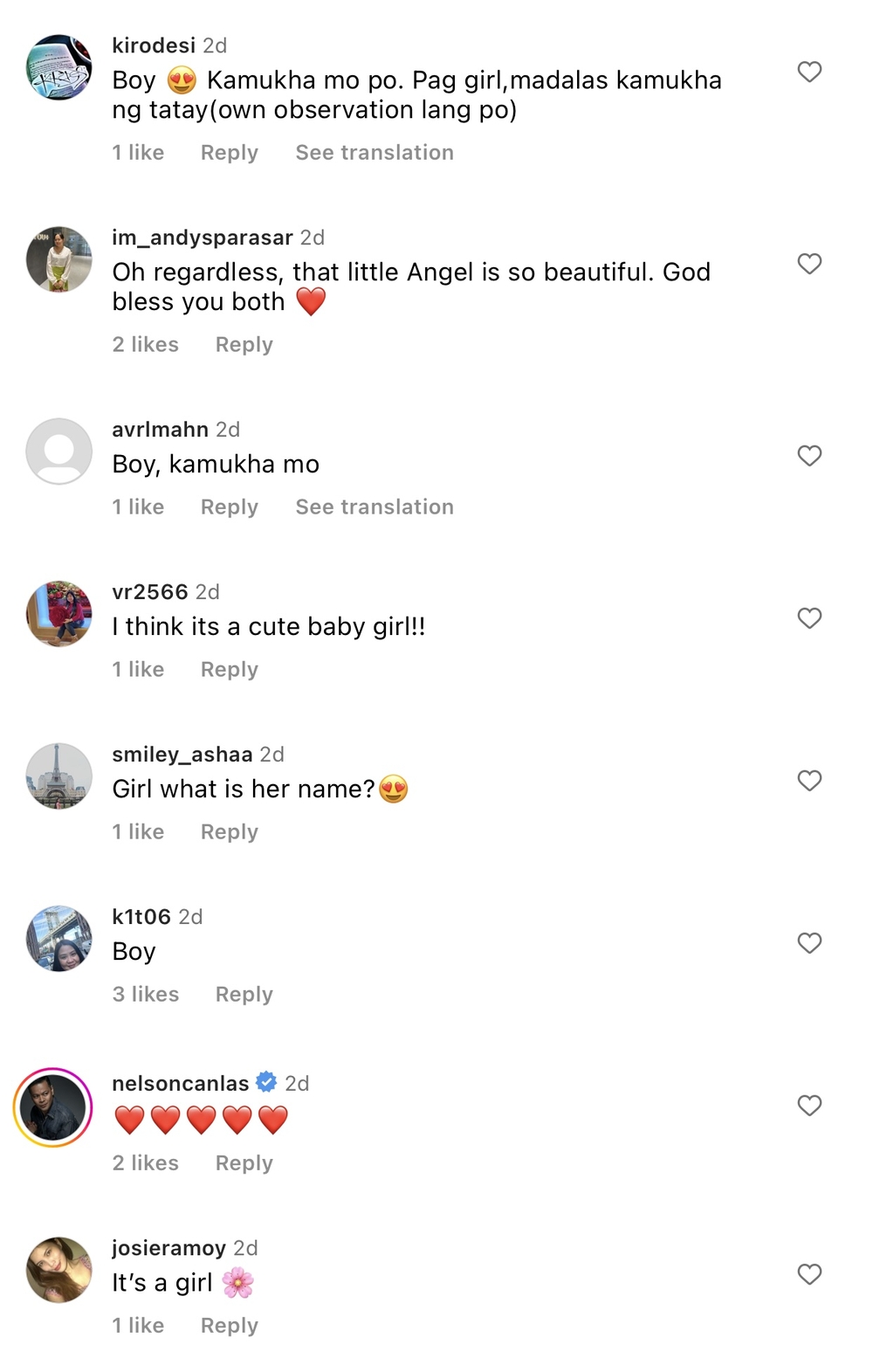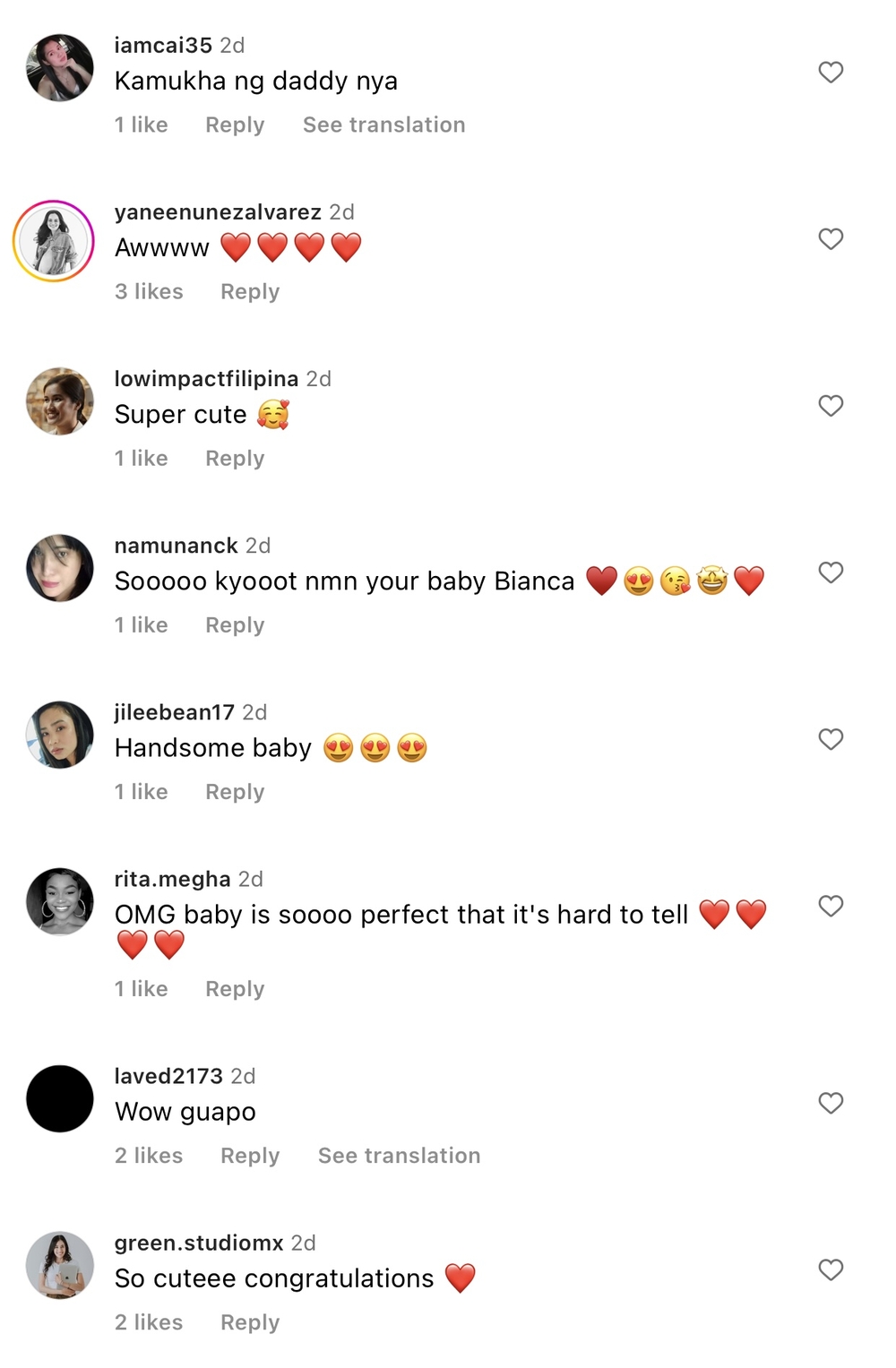 In a recent interview with GMA-7, Bianca revealed that she embraces the element of surprise so much, she even kept her baby's gender a mystery from herself, until after the delivery.
She shared, "I love surprises, big or small. So gusto ko yung thrill na hindi ko alam kung ano yung magiging gender ng anak namin."
Read also: Bianca King is pregnant; reveals "long" and "not easy" journey
ON MOTHERHOOD
On Mother's Day, May 14, 2023, Bianca poured her heart out in a heartfelt post, providing her followers with updates on her journey into motherhood.
Since announcing the upcoming arrival of her bundle of joy on March 29, 2023, Bianca vividly described the challenges and triumphs she has encountered, painting a picture of her life as a first-time mom.
Read also: 6 life hacks from celebrity first-time moms
"Teamwork with dad gets better each week. We are so grateful for his presence. But the raw reality of the days when dad has to work and rest in the other room is overwhelming," she related.
"The intensity of cycling through breastfeeding, changing and soothing is tough and lonely. Every night is an adventure. Some nights we party hard - up all night.
"We need to be resilient handling baby alone while trying to feed ourselves, tidy and squeeze in a bathroom trip while holding baby. All that in survival mode."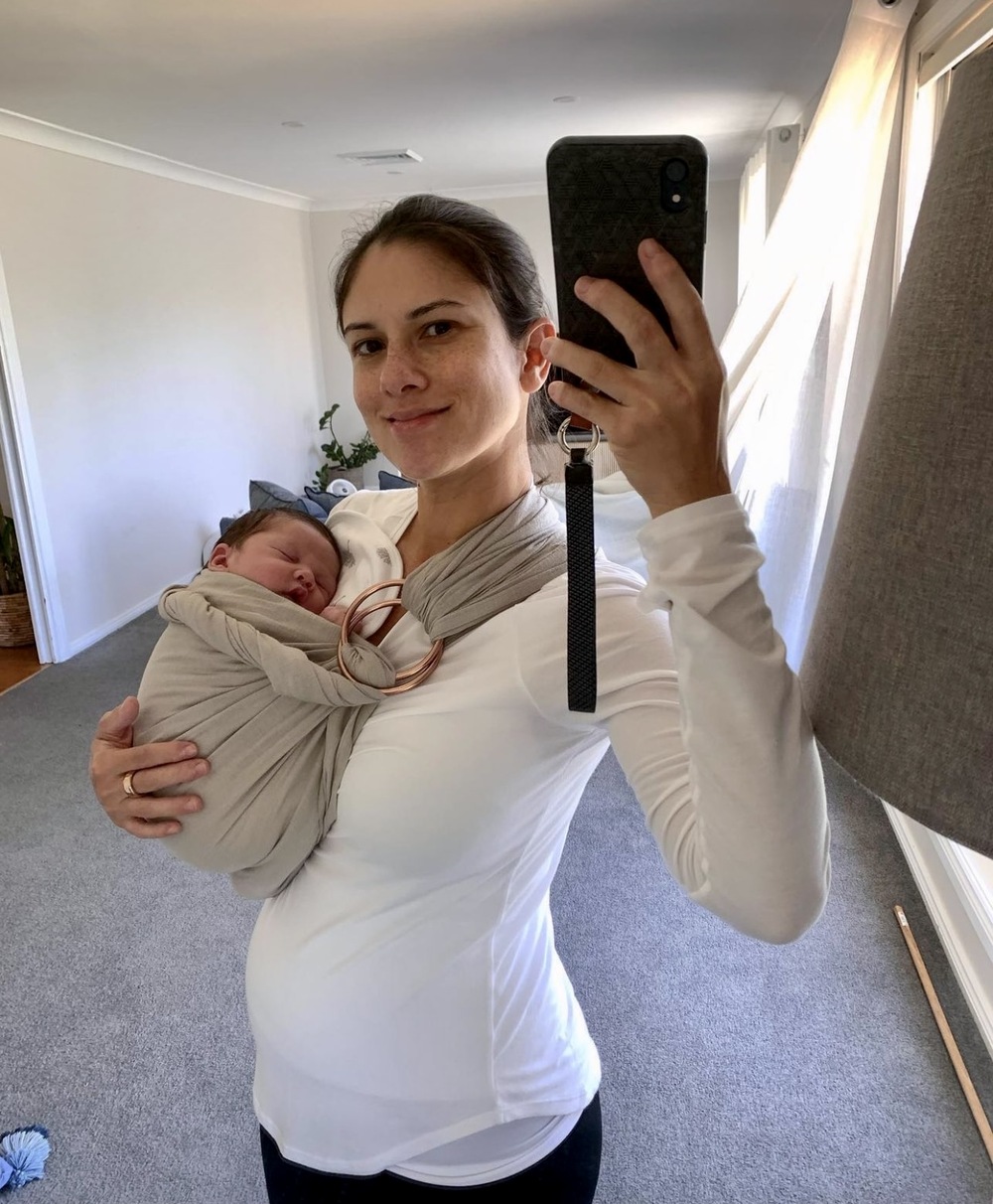 The Australia-based personality stated that despite the distance from her friends and family, she approached motherhood with a positive outlook, focusing on the blessings rather than the challenges.
"I wish I organised more postpartum help in advance," she confessed.
"We are so grateful to have had friends and family fly over last minute to cook and clean up after us.
"I'm not the only mama going through this. It will make us stronger, but it doesn't mean we don't need help. I've learned to just say 'please help me' to anyone within reach."
READ MORE: