Marian Rivera and Sofia Andres are gushing over their kids' heartwarming display of friendship and cuteness.
Today, May 29, 2023, Sofia posts on Instagram a photo that captures the touching moment between Marian's son Sixto Dantes (4) and her daughter Zoe Miranda (3).
In the photo, the kids are seen sharing a seat and cozying up to each other, with Sixto placing his left arm over Zoe's shoulder while holding her hand with his other hand.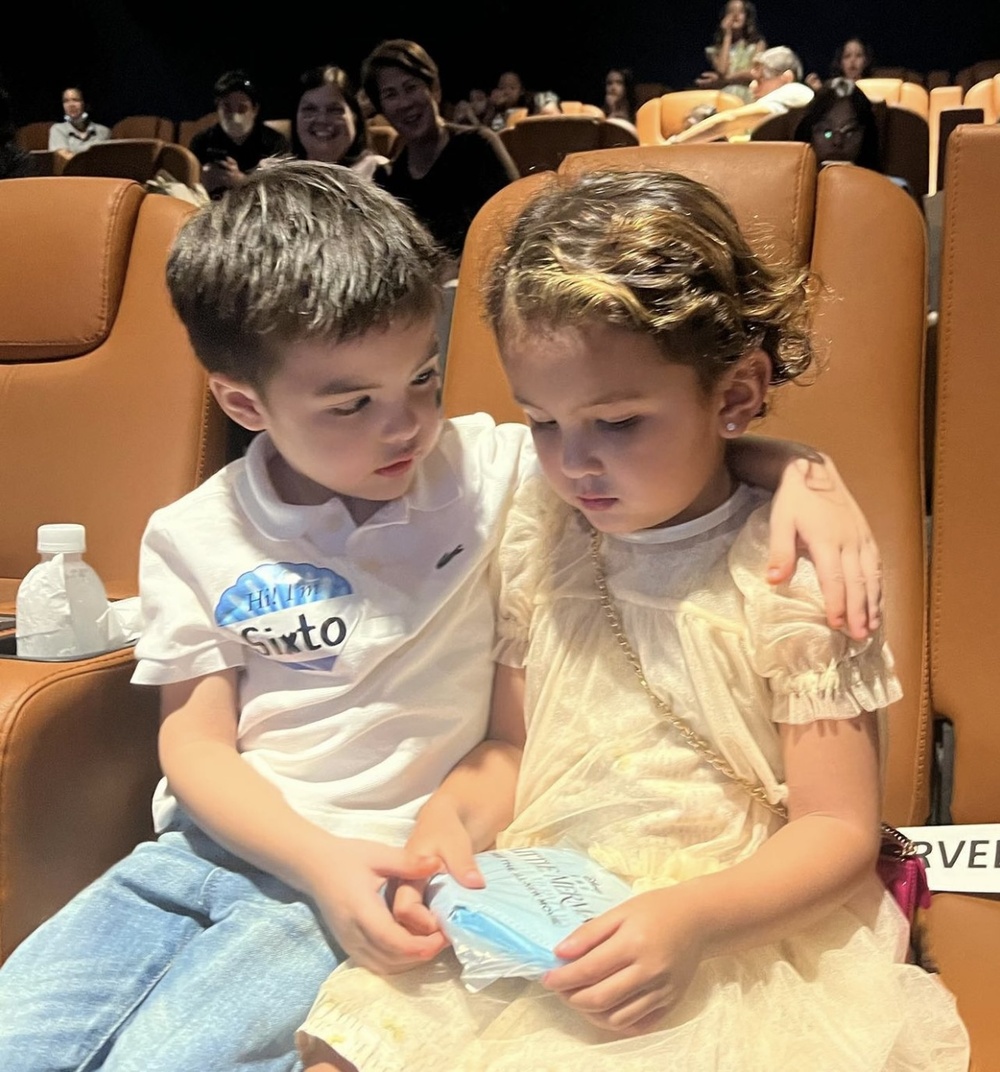 Deeply stirred, the two moms are beyond words—with Sofia captioning her post with a single 'face holding back tears' emoji and Marian exclaiming "Ay sus [heart eyes emoji]," a reaction that says it all.

Based on their social media posts, it appears that the celebrity moms were at a private screening of Disney's live-action remake of The Little Mermaid.
Marian's Instagram Stories revealed that Sheena Halili, Chynna Ortaleza, and Zeinab Harake were also present with their respective families.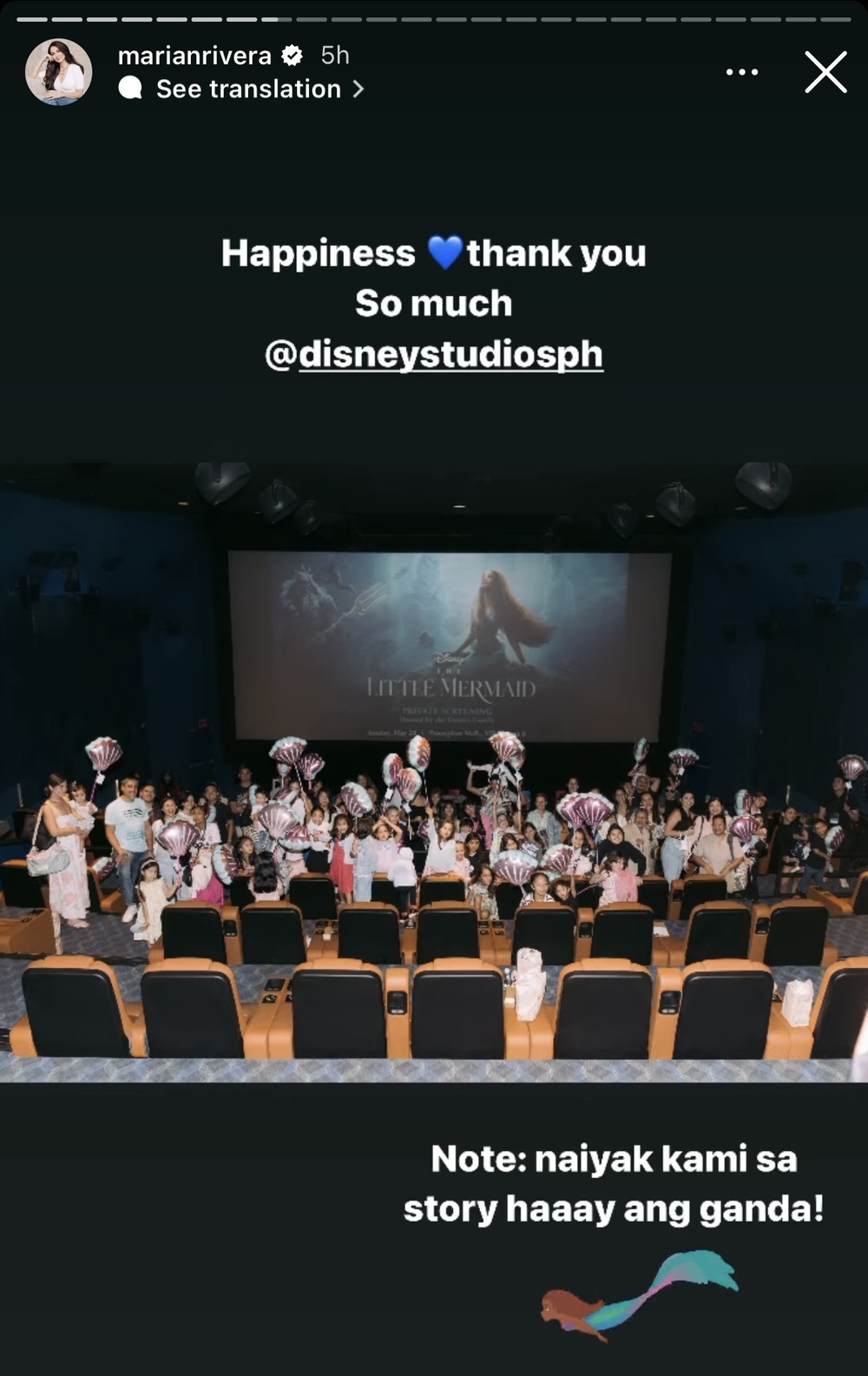 REACTION
Enthralled netizens flood Sofia's post with heart emojis, affectionate messages, and declarations of the "future love team," with some crossing their fingers that the two remain close as they get older.
Read also: These 14 celebrity kids are certified social media darlings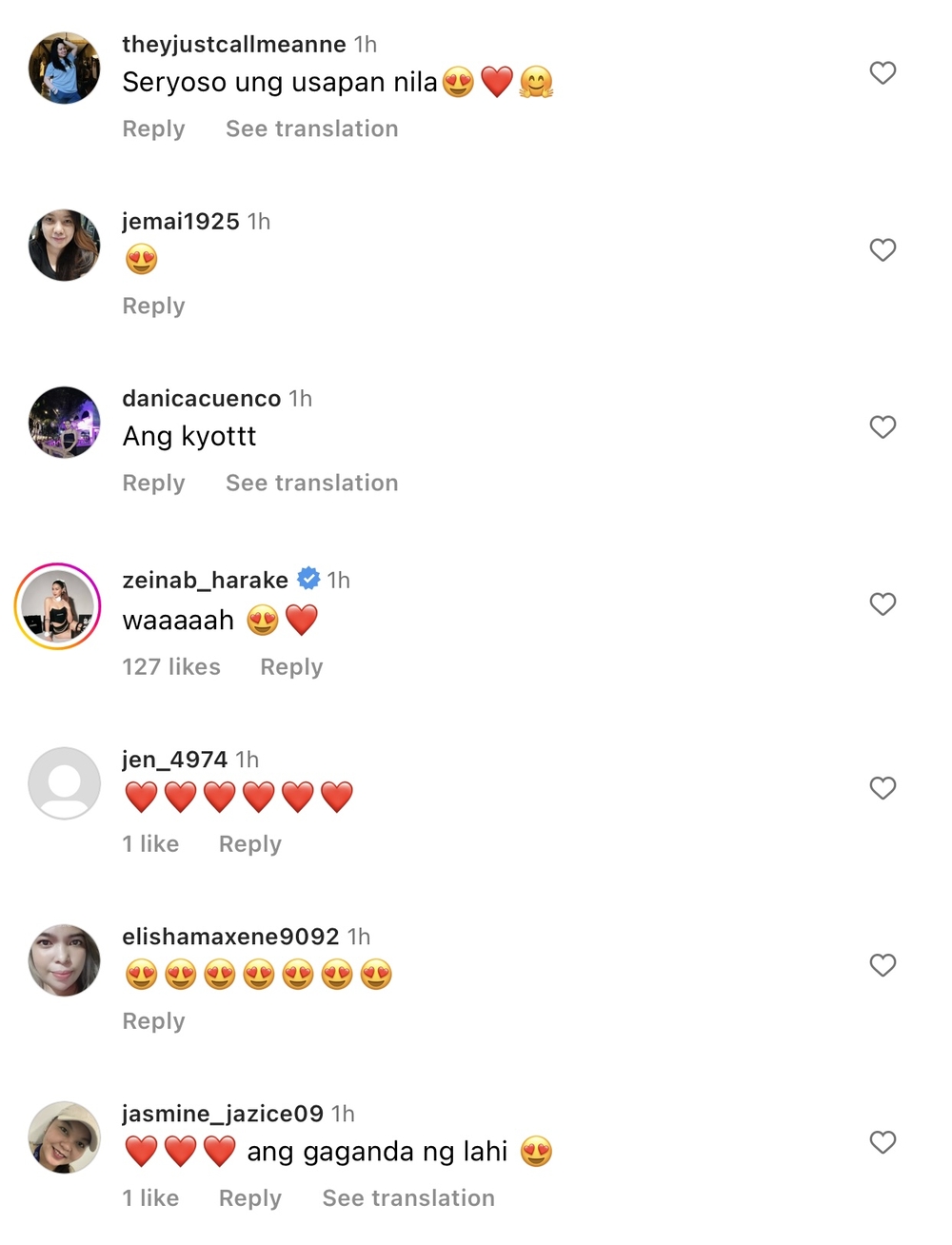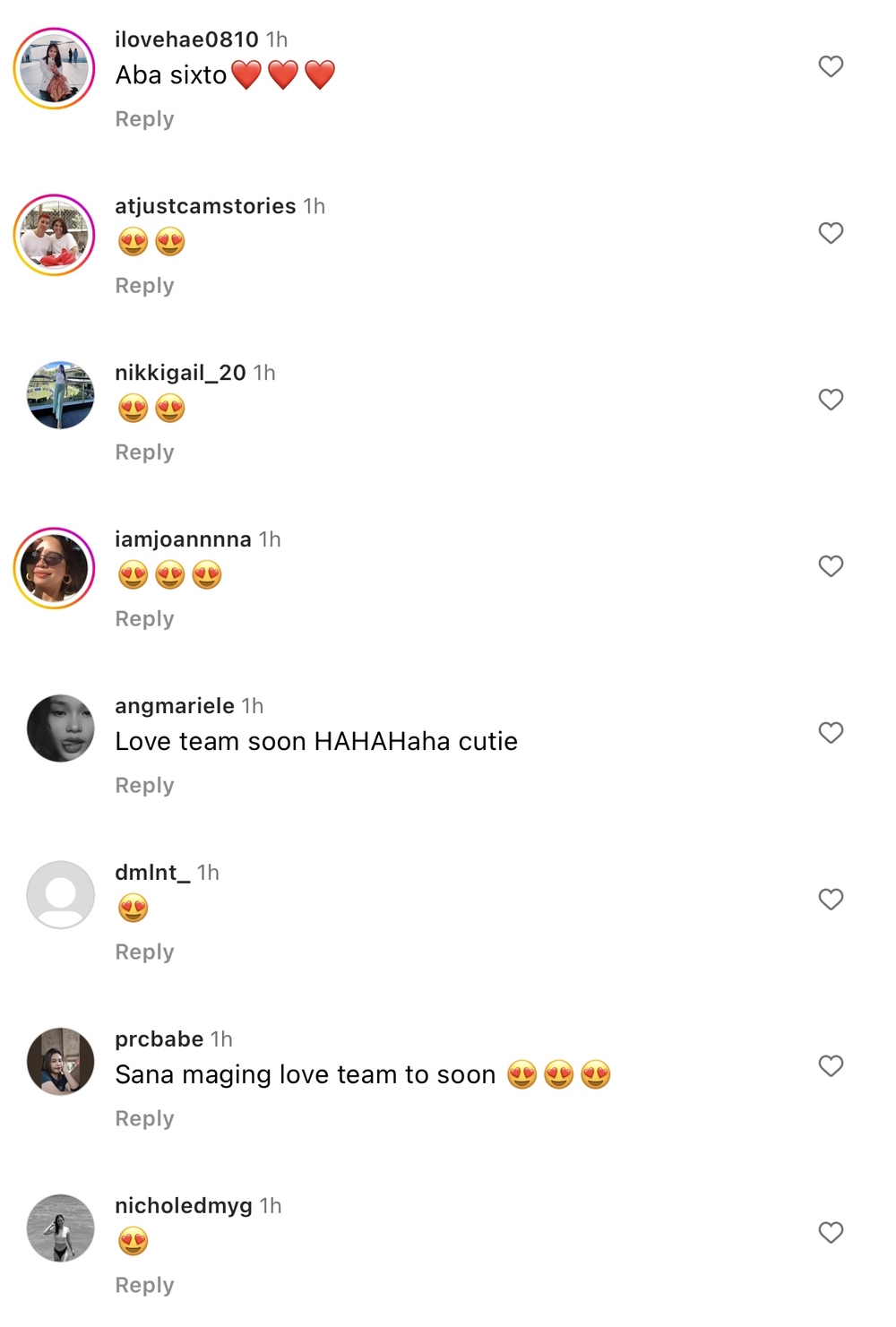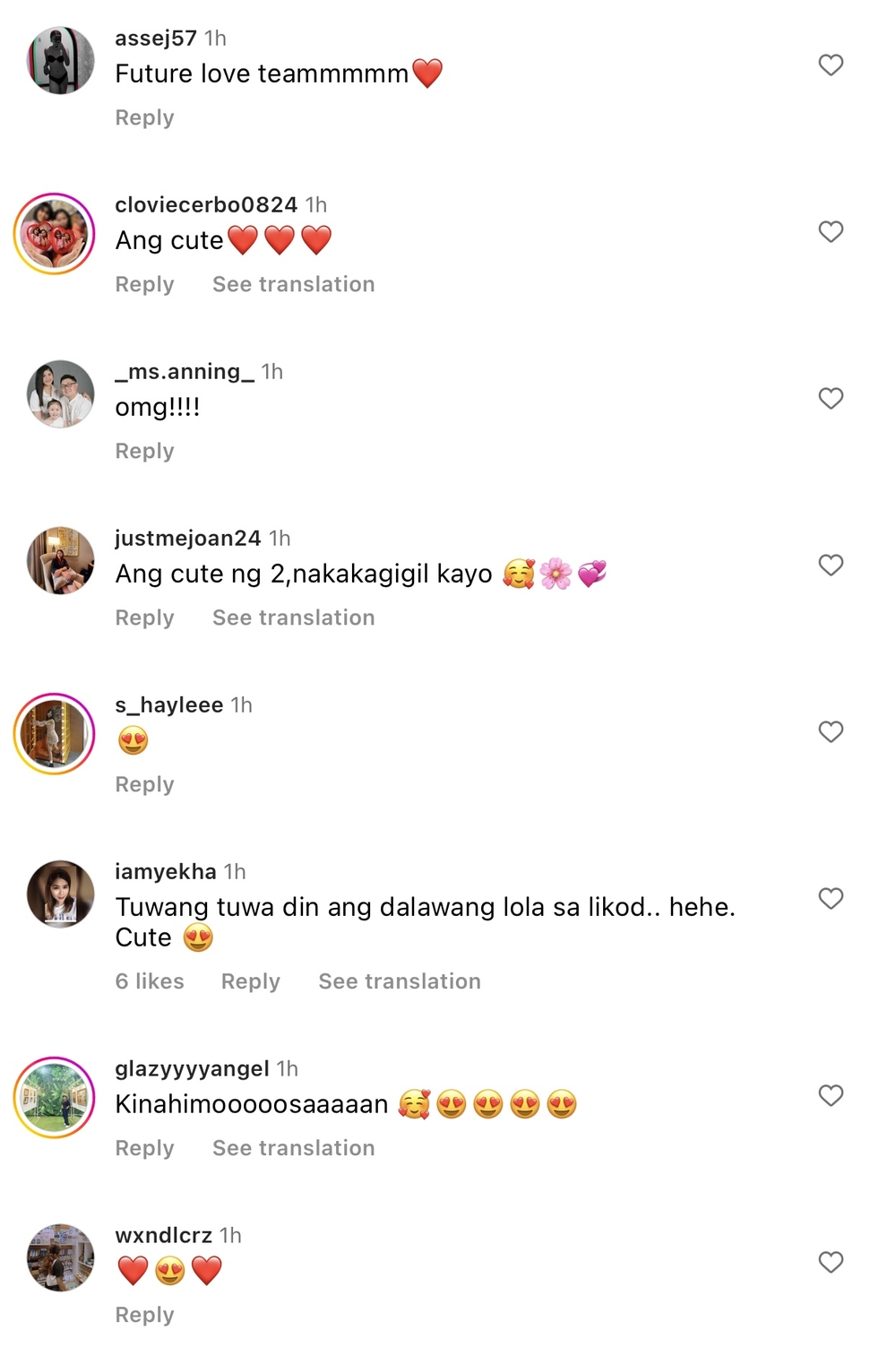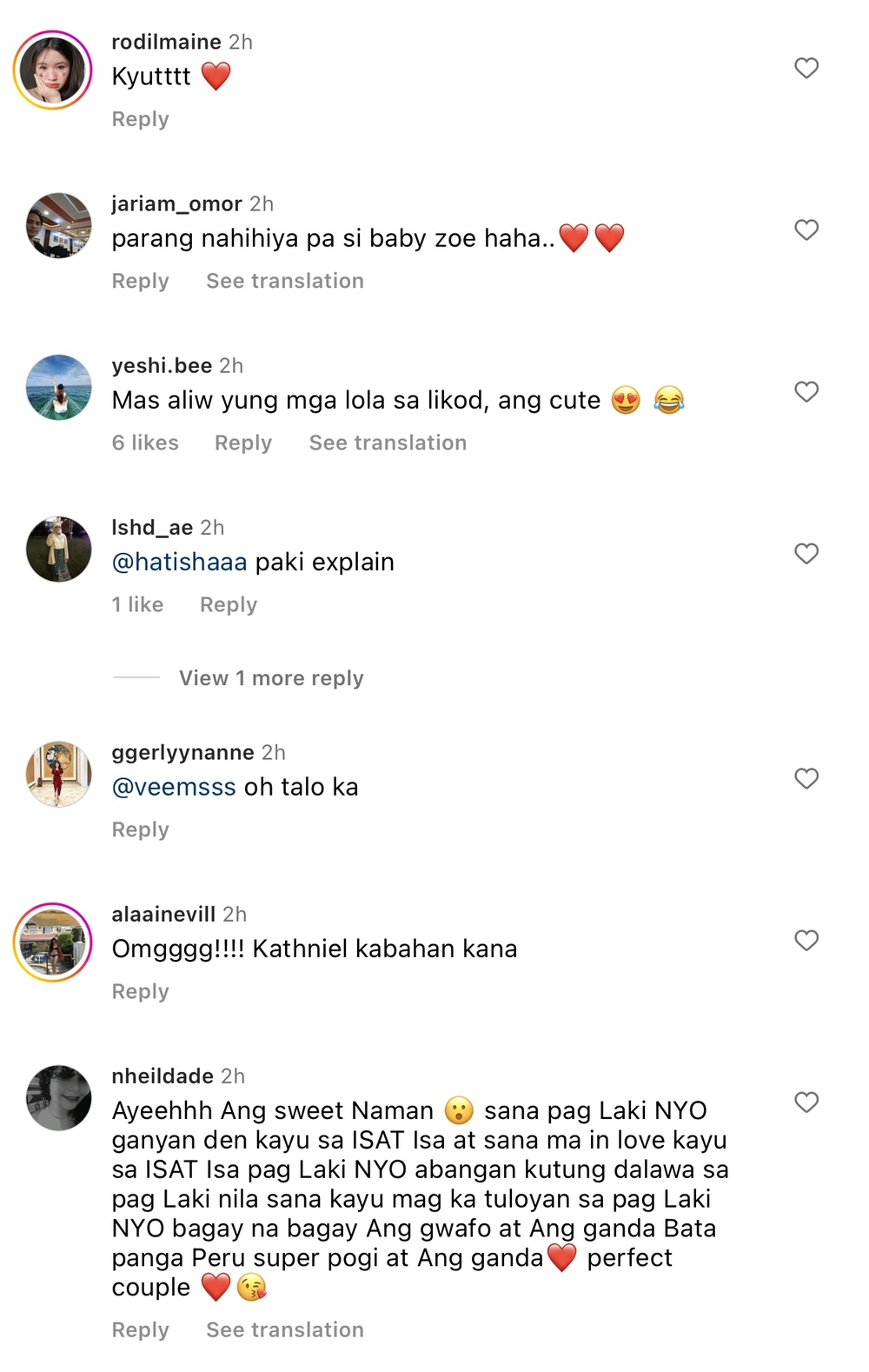 READ MORE: