Not every LGBTQ+ youth is privileged to experience a supportive network upon coming out.
This lack of support can stem from various factors such as religious beliefs, societal upbringing, or, regrettably even in this modern age, deeply ingrained homophobia.
This encompasses parents who, despite their unconditional love for their family, may struggle to provide the needed support for their LGBTQ+ children.
This often results in a toxic atmosphere where queer individuals no longer find solace within their own families.
Fortunately, there are celebrity parents who have steadfastly supported their LGBTQ+ children from the very beginning.
And each of their stories goes to show that the simple love and acceptance of a parent can truly mean the world to a queer child.
PEP.ph (Philippine Entertainment Portal) has compiled a list showcasing these affirming families. Check them out below:
SHARON CUNETA AND KIKO PANGILINAN
Sharon Cuneta and former Senator Kiko Pangilinan declared their support for their queer daughter Miel Pangilinan straight away after her coming out.

Miel came out as a member of the LGBTQ+ community in 2022 through Instagram on June 14, 2022.
Read: Miel Pangilinan comes out as member of the queer community
Sharon forthwith posted on Facebook and Instagram the following day, June 15, a sweet post proclaiming her unconditional love and support for Miel.
Sharon wrote:
"What matters in a person is their goodness. Sincerity, pureness of heart. Faith in God. In Miel, I have all those. I am proud of my girl and always will be. Needless to say, she will always have my support and love. No big deal. I love you, my Yellie."
Kiko shared the same sentiments through a comment on Sharon's post: "I love you my Yellie Bellie [heart emojis]! Mama and I will always be there for you. Always. For certain. Forever. No matter what. Period. No more comma. The end of the paragraph. Amen."
In 2023, Miel celebrated Pride month with a reminder of what the LGBTQ+ community has been fighting for in the Philippines, along with a shoutout to the community, "mabuhay mga bakla!!"
JACKIE LOU BLANCO AND RICKY DAVAO
Former couple Jackie Lou Blanco and Ricky Davao have been very supportive parents to daughter Rikki Mae since she came out as a lesbian.
During an interview on Fast Talk with Boy Abunda on June 9, 2023, Jackie Lou mentioned she had sensed what her daughter was about to reveal even before Rikki Mae openly shared her truth.
She recounted to the host, Boy Abunda, "I had a feeling na kasi. So when she came to me, she goes, 'Mom, I have to tell you something.'
"Sabi ko, 'Okay.' Tapos feeling ko, 'Oh my, ito na talaga ito. I think this is the day.'"
Read: Jackie Lou Blanco recounts the moment daughter Rikki Mae told her, "Mama, I'm gay."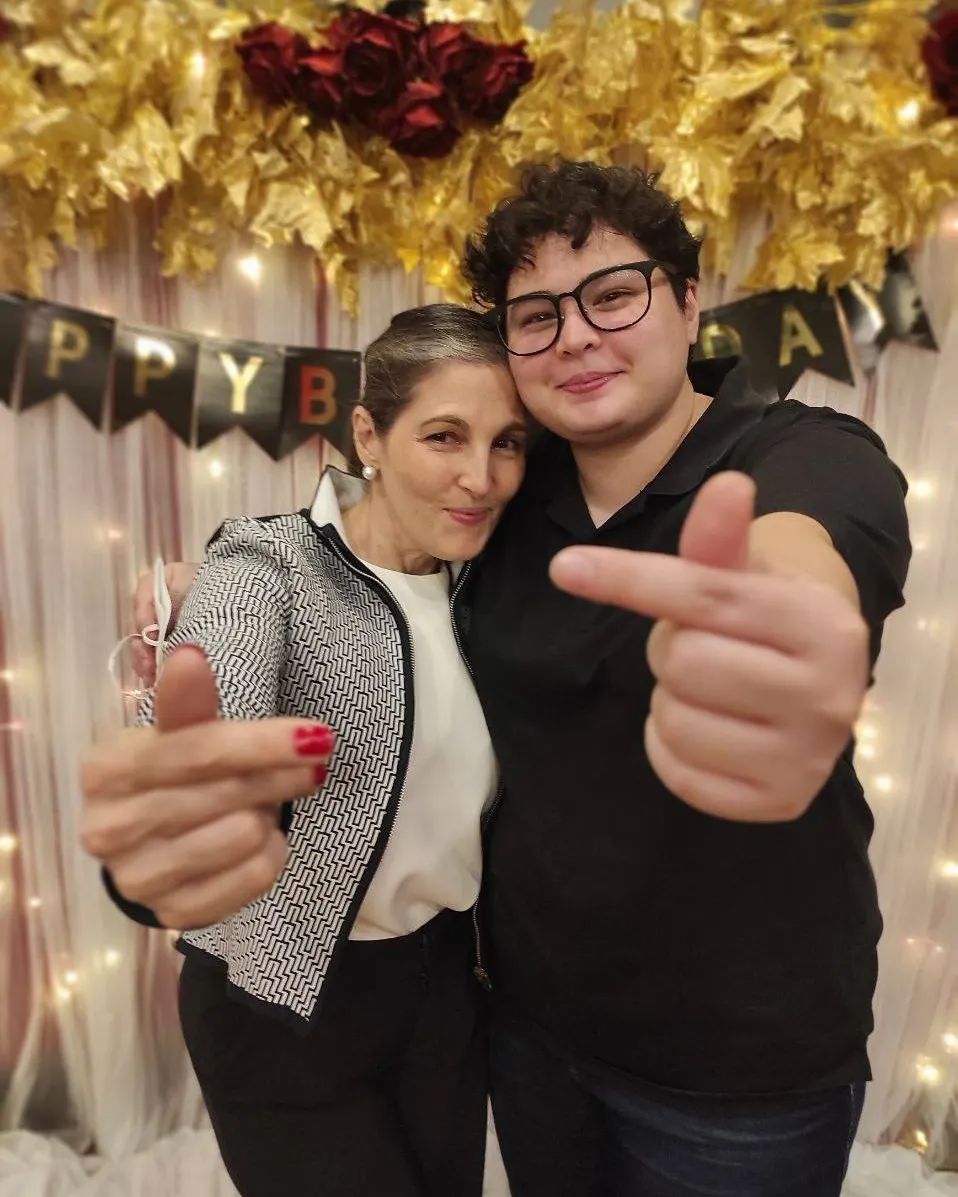 In a 2015 interview with PEP.ph (Philippine Entertainment Portal), Jackie Lou recounted her emotional reaction when Rikki Mae initially came out.
She tearfully explained that her reaction wasn't rooted in non-acceptance, but rather in the realization that the dreams she had envisioned for her daughter since birth might take a different course.
Nevertheless, Jackie Lou reaffirmed her unwavering support for her daughter, emphasizing that, as a parent, her love for Rikki Mae remained unchanged.
She stated:
"As a parent, all I did was to love. My feelings for my daughter never changed when she came out. Life is hard in itself. They need love and understanding. At the end of the day, being a parent is really all about love."
Read: Jackie Lou Blanco admits her eldest daughter is gay
Ricky responded in a similar manner, proclaiming to be "100% percent on board sa mga choices nila."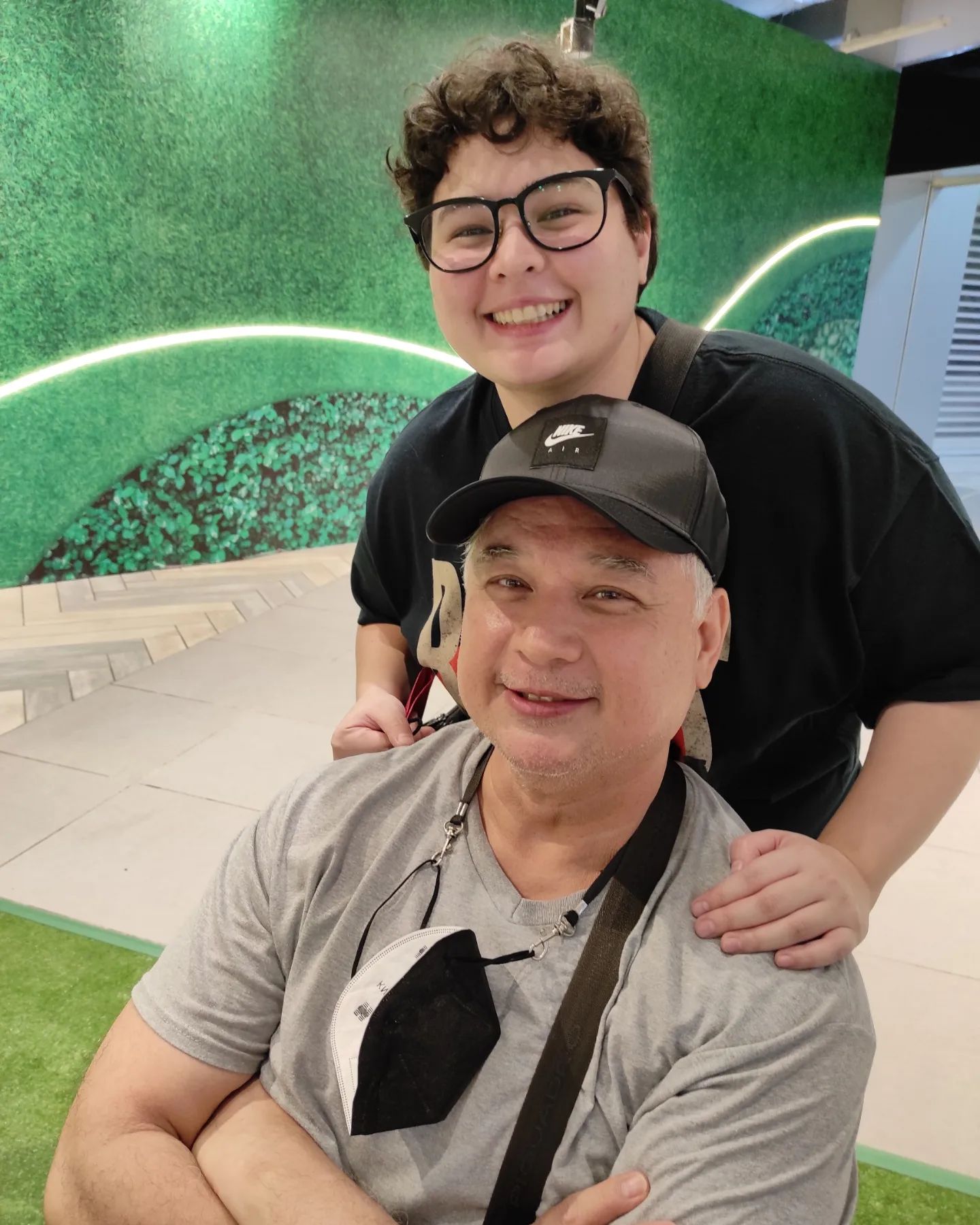 Read: Ricky Davao has no issue with daughter Rikki Mae being a lesbian
IAN VENERACION
Ian Veneracion is another chill dad who immediately accepted his daughter, Dids, after she came out as a lesbian.
Read: Meet Ian Veneracion's daughter Dids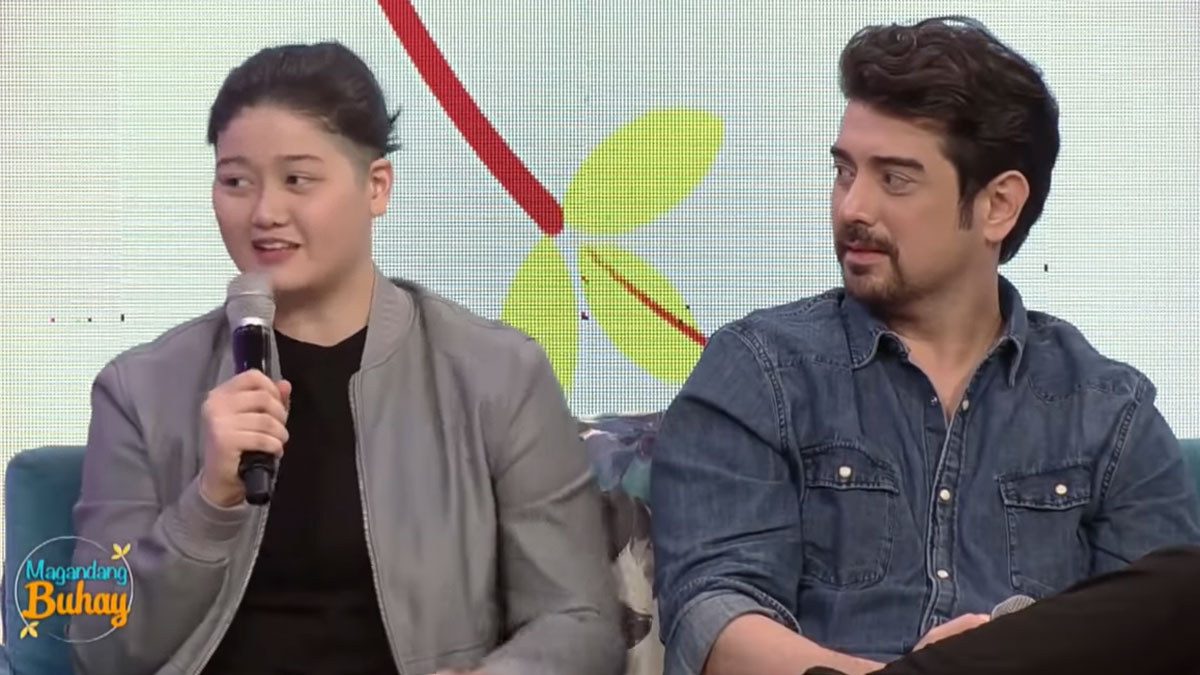 When Dids shared her truth with her father at the age of 16, the conversation flowed naturally and informally, as recalled by Ian during their appearance in ABS-CBN's daytime talk show Magandang Buhay on March 4, 2020.
Ian recounted, "Sabi niya, 'I like girls.' Tapos sabi ko sa kanya, 'Me also, I like girls.'"
Upon Dids' inquiry if that was acceptable, Ian assured her of his complete support.
He told Dids:
"Just don't ever be apologetic about it, not even to me. You can be whoever you want to be."
He added, "Nakakapanghinayang lang kasi isa lang buhay natin tapos pag nabuhay ka, parang apologetic ka pa, nahihiya ka sa sarili mo, di mo mailabas ang pagkatao mo. What a waste of life."
Read: Ian Veneracion, tanggap ang pagiging tomboy ng nag-iisang anak na babae
DENNIS PADILLA
The LGBTQ+ community has an ally in Dennis Padilla, whose eldest daughter Dianne Baldivia got married to a woman in the States in September 2019.
In an interview, he revealed, "My eldest daughter Dianne, who is 30 years old, is married to Katx who is also a woman. And I respect them because mahal ng anak ko, e."
Read: Panganay na anak ni Dennis Padilla, nagpakasal sa kapwa babae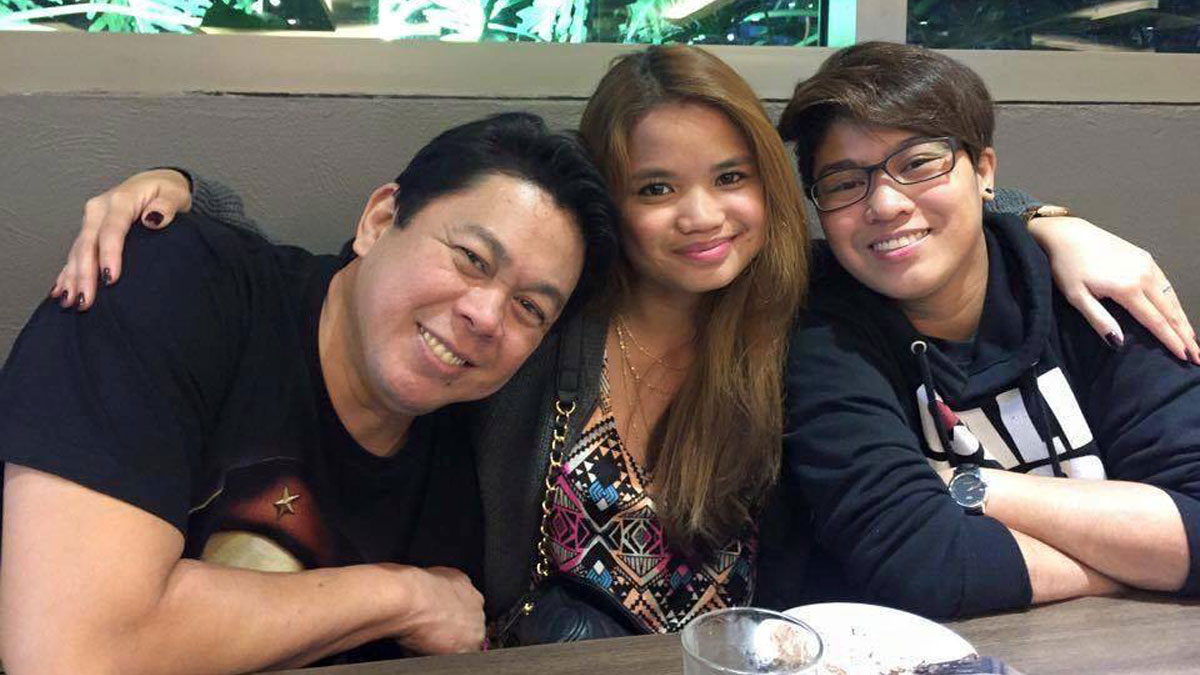 Dennis shared this information after receiving backlash from the LGBTQ+ community because of a scene with transgender woman Francine Garcia in the trailer of Pakboys Takusa, Viva Films's official entry to the 46th Metro Manila Film Festival.
Emphasizing his support for the LGBTQ+ community, he said:
"So, nang ikasal sila sa Amerika, I was happy for them. Ako pa ba ang babastos sa LGBTQ, e, yung daughter ko, asawa babae? Legally married sila sa California."
LEANDRO MUÑOZ
Former actor Leandro Muñoz has never shied away from showing off his pride in his transgender son, Frankie, who first came out to him at 16 years old.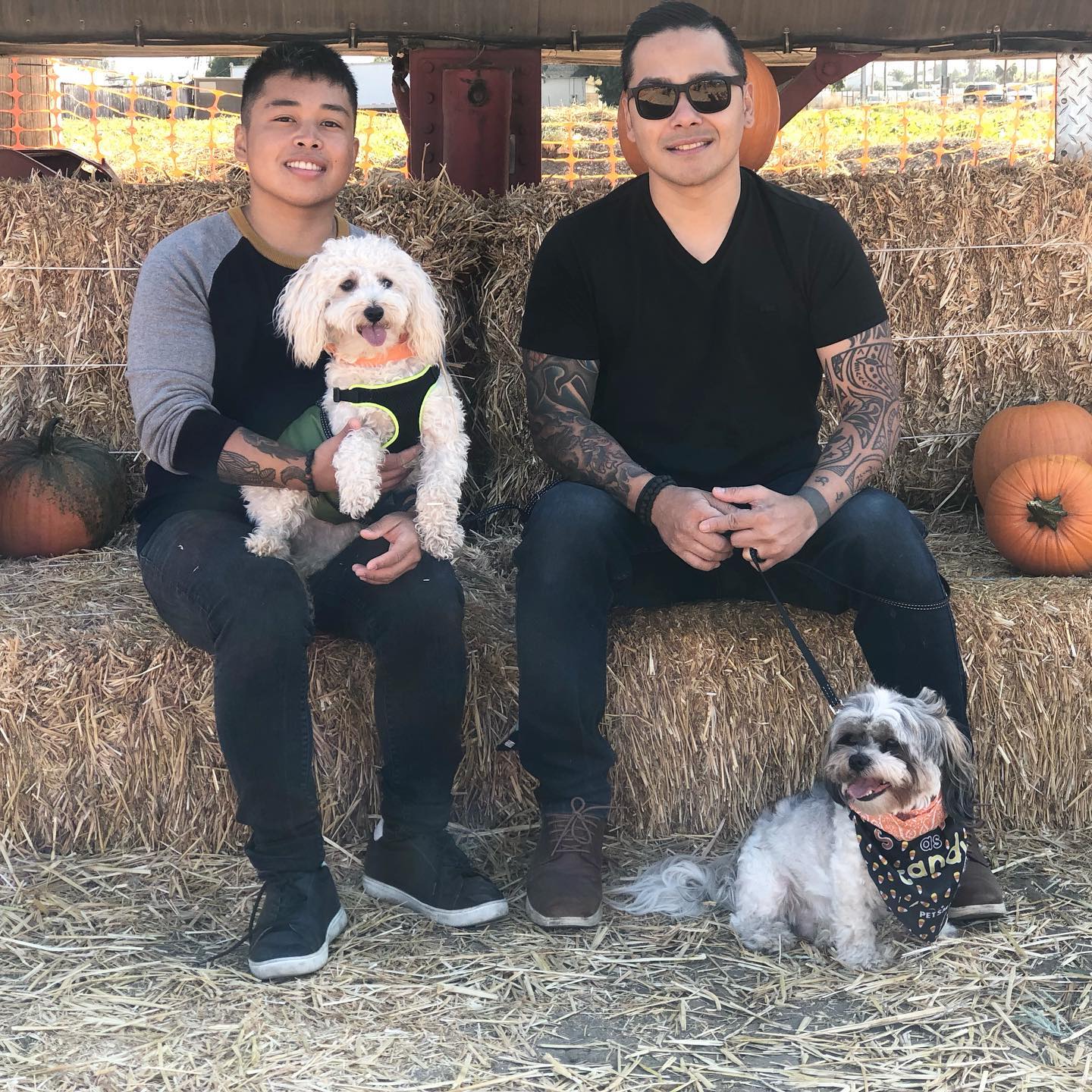 When Frankie turned 16, he approached Leandro crying and saying he might need help from a psychiatrist because he was attracted to the same sex.
Leandro assured his son there was nothing wrong with him, and that he should go with whatever makes him happy.
On GMA-7's online show, This Just In, Leandro advised other parents of queer kids:
"Kung meron kayong anak who's trying to come out. Just give a hundred percent support."
He further admonished them to assess the kind of support their child needs, "Ang point ko here is talagang support our children with what will make them happy."
Read: Former actor Leandro Munoz reveals how his transgender son came out to him
K BROSAS
Singer-TV host and single mother K Brosas said it in a witty statement that nothing could ever beat the unconditional love of a mother after her only daughter Crystal came out as lesbian:
"Anak, kahit ano ka, kahit halamang dagat ka pa, mamahalin kita."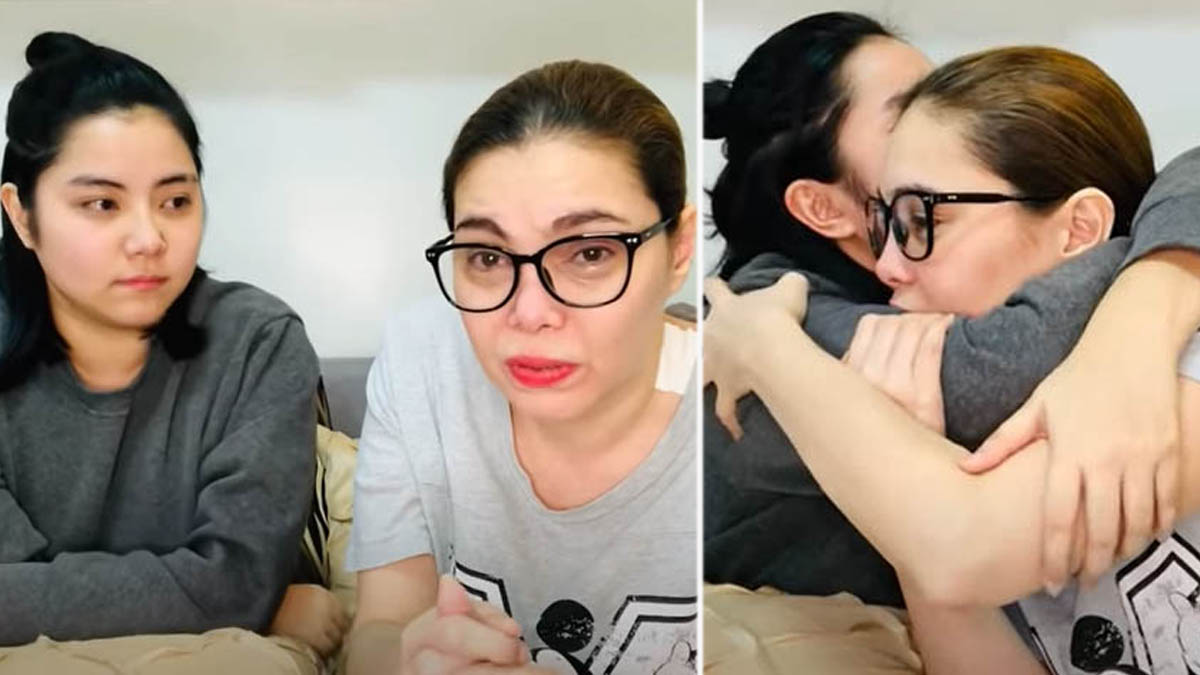 Read: K Brosas's daughter Crystal comes out as lesbian: "Kahit ano ka, kahit halamang dagat ka pa, mamahalin kita."
K uploaded an excerpt of the vlog where Crystal came out on her Twitter and Instagram accounts, saying that she had known about her daughter's orientation since Crystal was in high school, and she simply accepted it.
She declared, "Ang sexual preference ng anak ko, walang kinalaman sa pagmamahal ko sa kanya."
In a note posted by Crystal on July 15, 2020, she wrote, directed to her mother, "I will never trade you for anyone else. My happiness is just beyond words. Salamat dahil ikaw ang naging nanay ko. Mahal na mahal kita."
Crystal and her girlfriend Pola have since celebrated their 3rd anniversary last July 17, 2023.
DOLLY ANNE CARVAJAL
Dolly Anna Carvajal has always been fond of showing off her son, IC Mendoza, in all ways possible—from his awards to his sexuality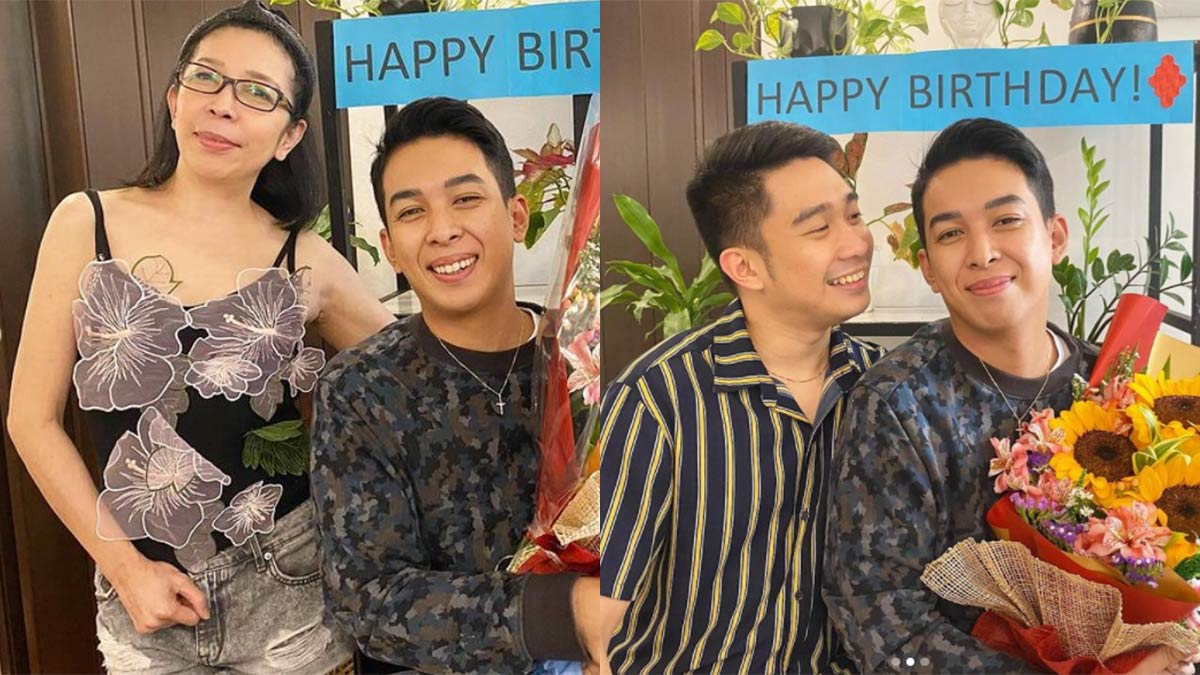 It's to the extent that should IC and his medical student boyfriend, Rick Tropicales, decide to tie the knot, she is wholly giving them her blessing.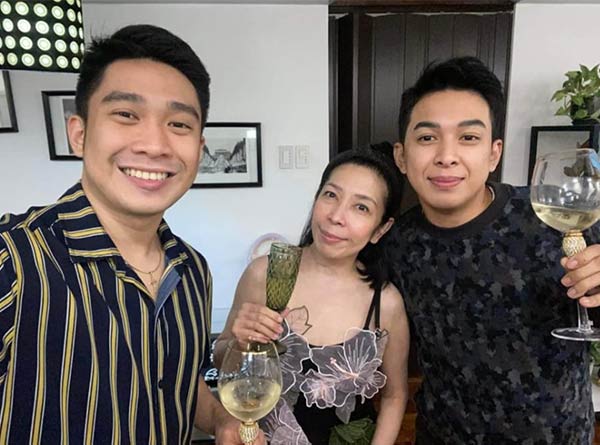 As Dolly mentioned in an exclusive interview with PEP.ph (Philippine Entertainment Portal), "Ako pa, kunsintidorang ina? No need for pre-nuptial agreement. Kapag na-in love, dapat full emotional and financial investment."
She also said, "I'm super happy for him and Rick. Vicarious thrill na lang ako sa kanila since quotang-quota na ako sa love life."
Read: Dolly Anne Carval, boto sa same-sex relationship ng anak na si IC Mendoza
IC introduced his boyfriend to the public through an exclusive interview with PEP.ph (Philippine Entertainment Portal) on January 20, 2022.
IC and Rick just celebrated their anniversary last July 10, 2023.
READ MORE: