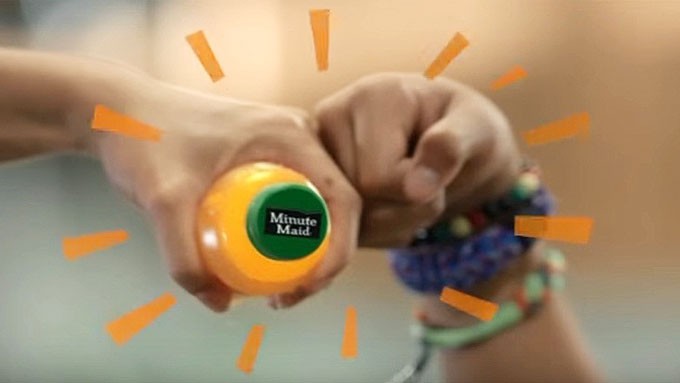 ---
ADVERTORIAL
There's no denying that Kristine Hermosa-Sotto is a hands-on mom.
If you follow her on Instagram, you'll see how family-oriented the mother of three is and how easy she makes parenting look.
Raising kids??especially those in their tween years??is no easy feat.
But Kristine reveals it's just all about "the right balance of asim-tamis love."
The actress, together with Minute Maid Fresh, shares tips to her fellow moms on how to find the right balance between being too sour and too sweet with their kids in different scenarios:
1. When your kid's peers are at home
Video courtesy of Minute Maid
If you're raising a tween, chances are, there will be days when you will need to host your child's group study session with his classmates.
When that happens, Kristine says it's important that you guide your kid and his guests with their school work, but you should neither be too strict in doing so nor should you be too involved.
Instead, the actress suggests you just cheer the group on with encouraging words and let them know they can get it done.
Don't forget to offer snacks and drinks too when they have that well-deserved break.
2. When your kid is playing
Video courtesy of Minute Maid
Children are naturally playful, but playtime eventually leads to perspiration.
Of course, as a parent, you wouldn't want your kid to get sick by allowing his sweat to dry off on his skin, right?
Kristine says, during playtime, you should always have a towel ready to wipe your child's sweat off.
Your approach, however, shouldn't be too sour to the point that you'll look as if you'll scold your kid for moving around too much. It's not a good idea to act too sweet when wiping your child's sweat either, since that could embarrass him.
ADVERTISEMENT - CONTINUE READING BELOW
Just keep it cool when approaching your kid, like what Kristine recommends with Kiel: find balance with a cool and unique twist that still works to make cleaning up fun.
3. When your kid chooses clothes for himself
Video courtesy of Minute Maid
Tweens are in the stage of finding their own identity. That involves their choice of clothes.
Kristine's take on this?
Give your kid the freedom to pick what they want to wear, but make sure you're around to guide them.
You shouldn't outright reject your kid's choices or just push him in whatever he chooses to wear either.
According to the celebrity mom, it's better if you balance it with teamwork by letting him select his clothes, then giving him an extra boost by styling up his outfit.
Like Kristine, you can keep up with your growing tween with these tips on how to balance being too sour and too sweet.
Don't forget to also give your kid food and beverages with the right asim-tamis flavor that will suit their growing tastes.
Kristine's choice of drink for this is Minute Maid Fresh.
Aside from having that taste kids just love, it also has the added benefit of Enerboost, which contains vitamins B3, B5, and B6??perfect for your tweens.
As moms, always remember to keep it cool, playful, and balanced with your kids. Happy parenting!