It's been more than a month since the big Instagram reveal: that adorable baby in the Belo Baby ads is the daughter of Dra. Vicki Belo and Hayden Kho Jr.
Born via a surrogate mother, and with everything about her conception and birth being hush-hush, this sweet 15-month-old baby with her smiling eyes, chubby cheeks, and cute antics, is a big surprise to the netizenry. Oh, and how quickly they warmed up to her!
That said, 2016 isn't the first time Hayden is celebrating Father's Day. Scarlet was born on March 3, 2015.
But this year is a lot different.
We caught up with the first-time dad to see how he's finding fatherhood so far.

"Ever since I was young, I wanted to be a father," Hayden says. "There was a time in my life when I thought maybe I shouldn't be a father, maybe I don't deserve it, maybe I don't have the ability to raise a child.
"For seven years, I just thought maybe I'm not capable," he admits.
But in 2010, when he embraced the Christian faith, he started contemplating again about starting a family.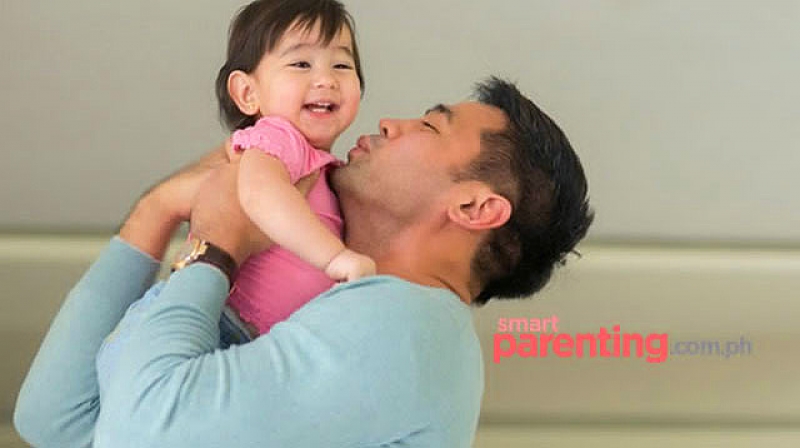 Photo: Lai de Guzman
JOURNEY TOWARDS FATHERHOOD. His is unique not only because of how Scarlet was conceived and born, but also because it was a calculated decision.
"I think in my case, it started with the head and then it moved to the heart and then the hands."
He thought about why he wanted to be a father, weighed the pros and cons, before initiating the process of making his dream of being a father a reality.
Preparing for his new role was internal, deep, and very personal.
"I guess [it's about] correcting the mindset about things and thinking about how to be a good example to your child, what is really right and wrong, what is really the truth, what are the things worthy of pursuing and what are things that I should let go [of].
"These things, all of a sudden, they matter. And until I could settle that within myself, I can't give that to her."

He talked to a lot of dad-friends to get guidance and tips, because, he acknowledges "there is no manual to being a father."
Prayer also helped him and Vicki prepare for their roles as parents to Scarlet.
"More than three times a day, Vicki and I [would] pray a lot specifically for Scarlet, what we want and like her to be, just [asking for] guidance on how to bring her up so that she can have the right character."

SPECIAL DAY. Scarlet was conceived through in vitro fetilization, was carried to term by a surrogate, and was born via normal delivery.
Though her arrival into their lives was nothing short of extraordinary, he and Vicki were consistently part of the whole journey.
Hayden took us to that special day:
Read the full interview on Smartparenting.com.ph