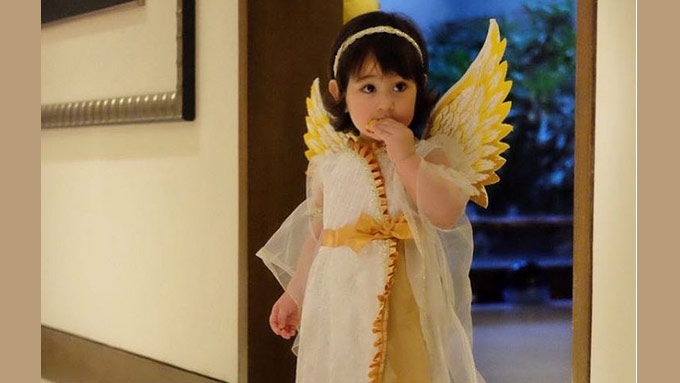 IMAGE @Scarletsnowbelo on Instagram
---
Scarlet Snow, the adorable baby of Dra. Vicki Belo and Hayden Kho Jr., now has 500,000 followers less than six months since joining Instagram.
On October 29, she thanked her followers.
"Thank you for being my friends and for always praying for me and my family. 500,000 kisses to each one of you."
Given her popularity, she's one busy baby.
On Saturday, she attended so many Halloween parties.
Her caption for this photo: "I'm so happy I met so many new friends today. I went to sooooo many halloween parties I'm running out of costumes. (Mommy, help!!!)"
Meanwhile, she came as Nemo in her mom's company trick or treat activity. She was super cute!!!
Happy Halloween!