Nikki Gil is pregnant!
The singer-actress showed her baby bump through an Instagram post earlier today, July 15.
Nikki's pic shows her bonding with husband BJ Albert and her friend Patty Laurel-Filart.
She captioned the post, "Saturday bumming with our fave people plus Theo my love who doesn't love me back Hahahaha"
Theo is the son of Patty.
In turn, Patty also posted the same photo on her Instagram account.
She wrote in her caption, "Our very beautiful friend @nikkigil got even more beautiful-er-er-er!!!"
Nikki's Instagram followers, including celebrity friends Camille Prats, Nikki Bacolod, and Erich Gonzales, then sent her congratulatory messages in the comments section.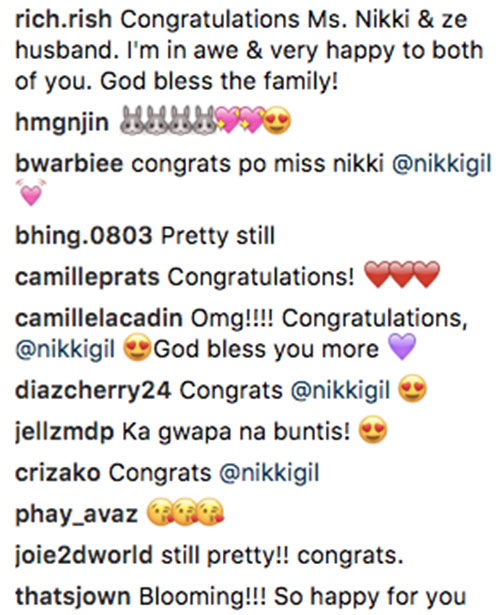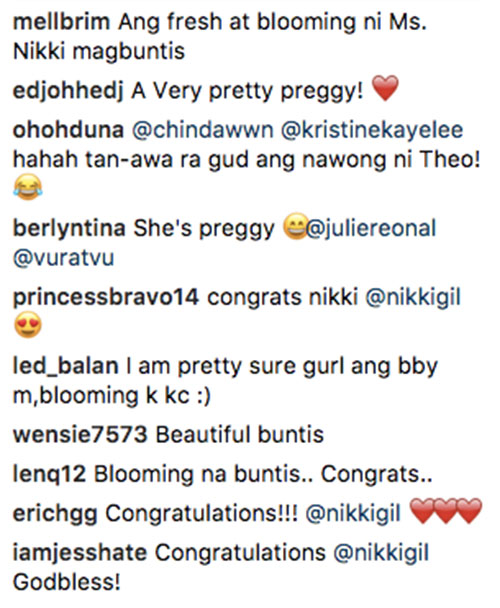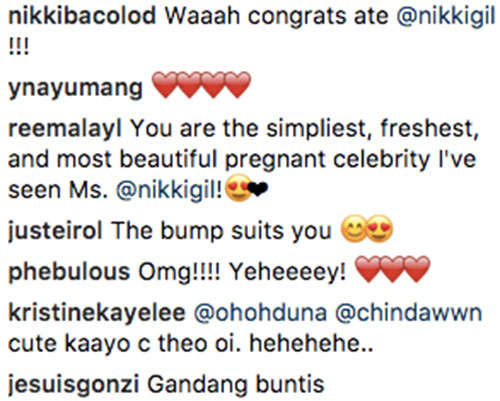 Nikki has yet to reveal details about her pregnancy.
The former ASAP host got married to BJ in November 2015. Since then, the actress took a break from showbiz.