Bullying is among the top issues faced by the youths today.
It's no exception in the Philippines.
In 2015 alone, Department of Education's consolidated report cited an average of 31 incidents of bullying in schools every day, according to Congressman Gerald Anthony Gullas Jr. of Cebu's first district.
The solon said, "A total of 6,363 cases of bullying in public, as well as private elementary and high schools were recorded in 2014, up nearly 21 percent versus the 5,236 documented in 2013.
"Based on a cycle of 201 school days, this translates to at least 31 incidents of bullying every day."
The Anti-Bullying Law of 2013 punishes physical, verbal, and even cyber attacks against a victim.
The DepEd also ordered in 2012 the creation of child protection committees (CPCs) to help deal with bullying and child abuse cases in educational institutions.
Many other organizations—government and non-government alike—have spearheaded anti-bullying campaigns, but this societal problem remains rampant.
PEP.ph (Philippine Entertainment Portal) learned more about the local setting of bullying from psychologist and educator Cheyenne dela Fuente during the launch of Penshoppe's #IAmDifferent campaign on Monday, October 23.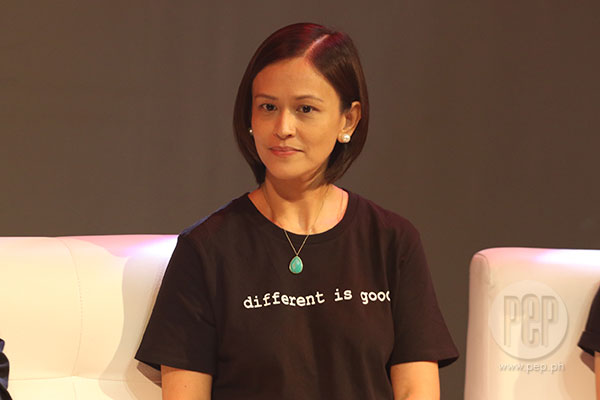 TYPES OF BULLYING. Cheyenne revealed that the Filipinos' strong aim for a sense of belonging greatly influences our youth.
She explained, "In our set-up kasi, number one yung pakikisama. It's a Filipino trait that we have...
"Sometimes the desire to belong, yung makisama, we do things that we might not necessarily approve of just to be accepted within a group so that might include bullying."
The former Bangkok Patana School teacher further classified bullying into four types: physical bullying, social bullying, verbal bullying, and cyberbullying.
She explained it one by one: "We have verbal bullying where you speak badly or in an ill manner towards another person, or trash talk.
"Then you have physical bullying, where you hit other people with the intent of harming them.
"You have social bullying, where you exclude other people. Like for example, you send out invitations for a birthday party but you purposefully exclude someone. That's bullying.
"And lastly, rampant right now is cyberbullying where somebody posts something on Facebook, Instagram, or Twitter and then you have all those trolls who just bash."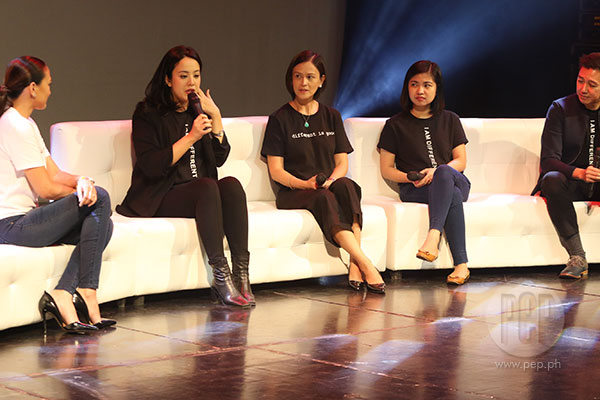 HOW NOT TO RAISE A BULLY. The first way to prevent bullying is to address its roots.
Cheyenne told PEP.ph that most bullies come from troubled families.
"Usually, bullies come from dysfunctional families, e," she narrated.
"By dysfunctional, it could mean many things. You could have a parent who is absent, or who's undergoing his or her own [problem] like alcoholism or whatnot, di ba?
"So it's very hard in that context to have a parent who can actually build somebody up who's not a bully."
With this in mind, our teachers have an important role to play.
Cheyenne related, "This is when teachers really come into play because they act as second parents.
"So when a teacher knows that this is already happening in the family setup, they have the moral obligation to step in and raise that child up in a positive way."
In addition, apart from preventing a dysfunctional family setup, parents are obliged to teach their kids to respect one another and acknowledge their differences.
"As parents we must speak to children and say, 'You know what, you're special to me. You're different.
"'You're so good at this, and I acknowledge that you're not good at this, but that's okay.'"
She added, "Also, we must tell our children that it is important to be respectful of other people kasi when we respect other people, then we also allow them to think na, 'I shouldn't put down somebody else kasi that person should be respected.'"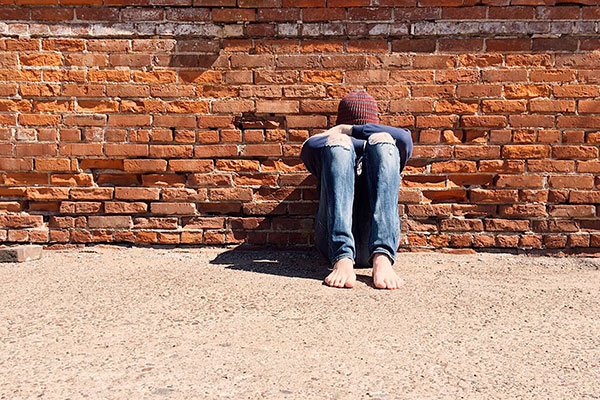 HOW TO DEAL WITH BULLYING. There are many ways to prevent bullying from happening, but Cheyenne shared four simple steps that anyone can do.
First, walk away and don't engage.
She explained, "If you are being bullied, just walk away because you're bigger than that person.
"Don't engage, kasi if you engage, you'll empower the other person, you'll empower the bully.
"Parang sinabi mo sa kanyang, 'Ay dahil bully ka, matatakot ako sa 'yo, nakiki-engage ako...'"
Second, speak up and seek help. Let people close to you know that you're being bullied.
Cheyenne told PEP.ph, "Speak to somebody about it, speak to an adult about it.
"Be able to release that feeling of being bullied... People who are being bullied need advice, so speak to somebody about it.
"Let them know you're being bullied so maybe they can help you out and give you guidance.
"Kasi it's not a one-size-fits-all answer or solution for bullying, e. Minsan, iba-iba yung situations, iba-iba yung cases.
"The advice that is given to you needs to be tailored fit for that."
Third, boost your self-esteem and "believe in yourself that you are special and you are more than enough, in fact."
Last, but definitely not the least, is to find a core group.
As Cheyenne put it, "Surround yourself with people who are like you because if you do so, then you'll tend to think that 'I belong.'
"That will further boost your self-confidence and you will, in turn, refuse to be bullied."