Back in the late 1990s, Troy Montero was the "crush ng bayan."
His boyish Fil-Am looks and his Adonis-like physique did fit the bill.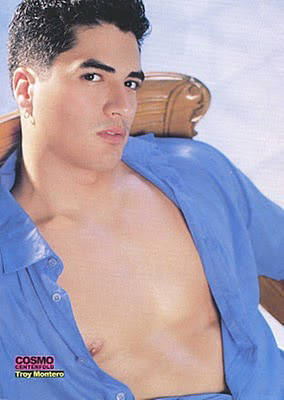 Fast forward to today, Troy is now 40 years old.
This time, the apt term to call him is "silver fox."
Women are still going gaga over him, how does it feel?
Troy was asked during our exclusive interview with him last January 22.
He was nonplussed, "Gosh, I don't know… It's not something you think about.
"It's kinda funny. My brother and I laugh about it all the time."
PEP.ph (Philippine Entertainment Portal) caught up with Troy and his younger brother, KC Montero, when they were doing the rounds of the press to promote their new travel show, The Worst Vacation Ever.
"Who gets noticed by girls?" PEP.ph asked the brothers
"My whole life, it's been… 'Oh, Troy Montero, he's so guwapo!'" KC conceded, mimicking the girls who gushed over his kuya.
COOL DAD. Troy is a father of two boys, Maurie and Hunter. Are they aware that their dad was once "crush ng bayan?"
Troy told PEP.ph, "It's kind of funny because they're getting to that age where parents are cool."
He finds it amusing when his two boys seek his advice on how to look like him.
"It's funny because they both always ask me... they're asking me, like, 'Hey, I want a haircut like dad's' or 'I wanna dress like dad!'
"Like the older one, he'll say, 'Yeah, I kind of want something like this… like what you're wearing.'
"The youngest one is, 'Like dad, like dad!'
"I'm still number one to him."
But beyond sharing grooming tips, Troy relishes quality time with his boys.
"I do like to drop them off at school... usually, I give them a good talk.
"So, I'm always, like, when we're on the way, it's like a coach rally. 'Guys, okay, you got this. You got that. Have a good day. Be a gentleman!'
"And they're, like, 'Okaaaaay' as they walk out."
His number one piece of advice to Maurie and Hunter?
"You know, for me, I think it's all about being a gentleman.
"I always tell them, 'Guys, guys. You have to be a gentleman. Not just around the ladies, but also around the guys, around the elders, around your classmates.
"'Because, at the end, people will respect you.'"