Eighteen days after Cristalle Belo-Pitt gave birth, her son Hunter James is now out of Makati Medical Center's Neonatal Intensive Care Unit (NICU).
Here's a portion of her Instagram post earlier today, June 15, 2018:
"...my baby is finally rooming in with us! it's the halfway house between NICU and home so we're definitely one step closer...
"It was such an emotional roller coaster, but I now know what it's like to stand for someone you love—we literally all fought for his life.
"Now you're in my arms, you are never leaving my side! We love you so much #HunterJamesPitt... and we're happy you're here now to join our little family."
In photo: Baby Hunter and his pediatrician Dr. Aye Nuguid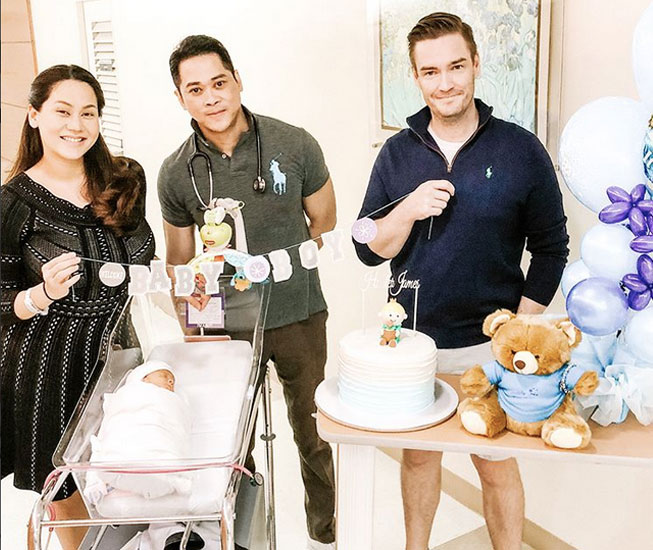 The baby was born prematurely on May 28, 2018.
Cristalle's prayer then was for his 'lungs to develop properly.'
The new mom has been doing the "Kangaroo mother care," which was defined by World Health Organization as "a method of care of preterm infants where infants are being carried, usually by the mother, with skin-to-skin contact."
Hunter's second week at the NICU...
We can tell he's going to be as cute as Tita Scarlet.