John Lloyd Cruz was spotted doing what seemed to be his first daddy duty: buying a stroller for his baby with partner Ellen Adarna.
John Lloyd was seen checking out strollers at a department store in Cebu this week.
These photos circulated online a week after Ellen reportedly gave birth to a baby boy on June 27 at Chong Hua Hospital.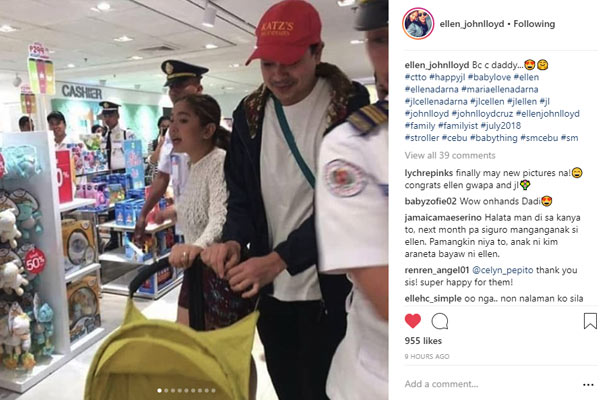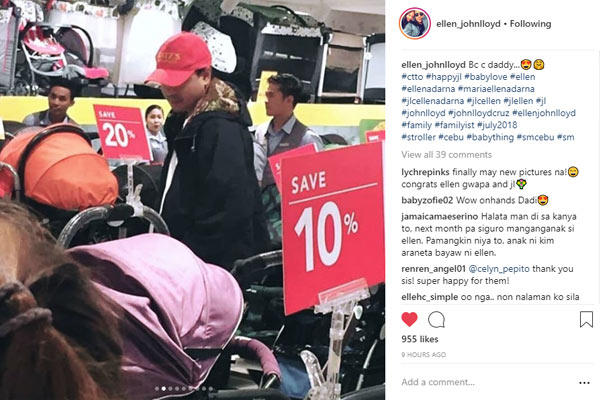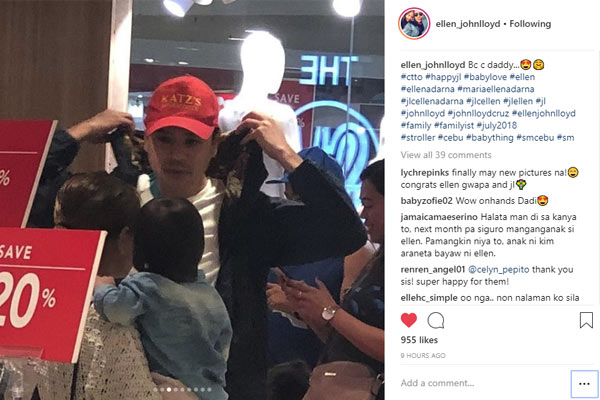 Netizens over on Facebook said the Kapamilya actor bought a "Chicco stroller."
In addition, they revealed that he also bought "1 Car Seat for New Born - Baby boy."
They concluded that the latter detail confirmed rumors that John Lloyd and Ellen welcomed a boy.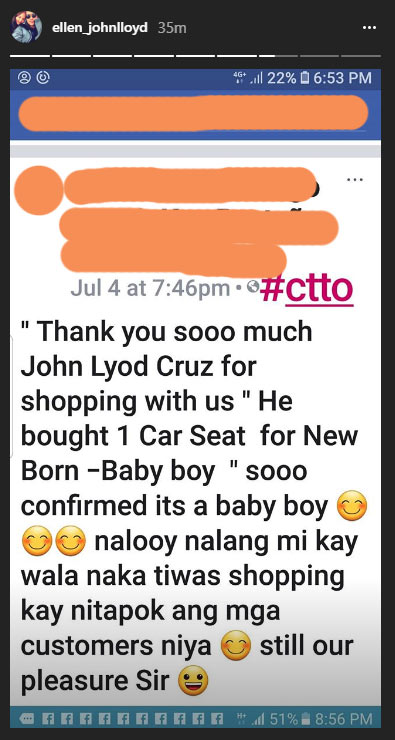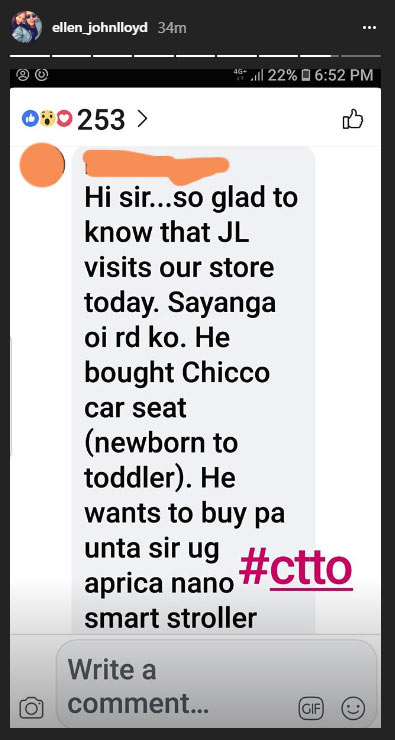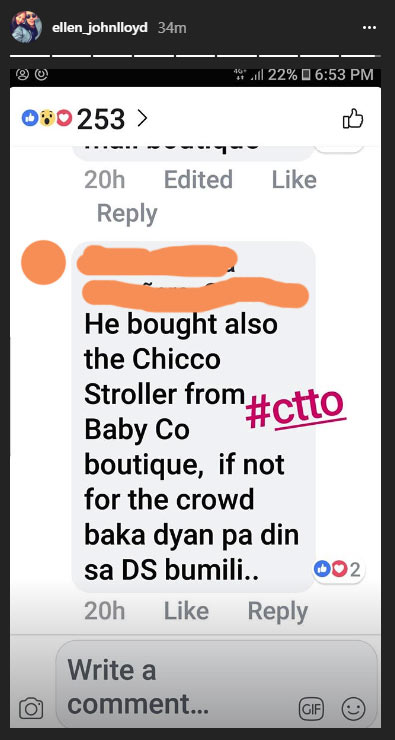 The couple has yet to confirm or deny reports regarding the birth of their baby.
John Lloyd only broke his silence following rumors from netizens that the baby was baptized right away after birth, an item which was picked up by news sites.
The Kapamilya actor on leave called out the baptism report as "fake news" on his Instagram account @ekomsi.