When Patrisha Organo, 24, saw that a fellow mom was in need of breast milk, she did not hesitate to lend a helping hand.
The flight attendant's Facebook post has gone viral with over 104,000 likes, 20,500 shares, and 4,000 comments.
Even before her scheduled flight that day, November 6, 2018, Patrisha knew that it was going to be a special day.
In a phone interview with SmartParenting.com.ph, Patrisha revealed that she got promoted as Philippine Airlines' assistant line administrator. Her promotion meant that she is now a member of personnel assigned to train and supervise cabin crew.
Her work on the local flight she was on that day was being assessed if she could become a cabin crew evaluator.
She wrote on her Facebook post, it was a "big step [for] my flying career."
It did become a special day, but for a different reason altogether.
After the plane's smooth takeoff, an infant cried so loudly.
She told Smart Parenting that she initially let it pass since the baby was with her mother.
But when the passengers were already starting to stare at the crying infant, and were growing uncomfortable by the minute, she felt the need to check on the mom.
As a flight attendant, Patrisha knew that children usually cry because their ears hurt from the pressure.
But this mom knew this cry was different: "Iba talaga ang iyak nung bata."
The baby was hungry.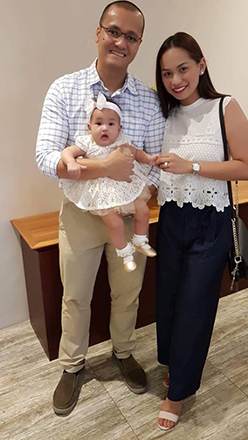 She tried to tell the passenger that it was all right to feed her baby because it might also help relieve the pressure in the baby's ears.
"Teary-eyed, [the passenger] told me that she had run out of formula milk," Patrisha wrote.

She also learned that the mom had been in the airport since 9 p.m. of November 5, 2018, and the flight left at 5:10 a.m. the next morning.
She was flying alone with her baby who was less than a month old.

Patrisha knew she had to do something, but there was just one problem: there was no formula milk onboard.

"I felt a pinch in my heart," Patrisha continued on her post. She not only knew how important it was to feed a hungry baby, but she could also relate to how helpless the mother was feeling.

Patrisha, who has been breastfeeding for nine months, decided to take action.
"There was only one thing I could offer and that [was] my own milk."
She asked permission from her superior officer, Sheryl Villaflor, the flight's line administrator, and the baby's mom to feed the baby her breast milk.
The mother agreed.
Sheryl assisted her to go to the galley (the plane's kitchen), while Patrisha carried the baby.
"Pagkabuhat ko nung baby from the mother's lap, tumahimik siya. She was rooting," she said.

At first, Patrisha thought of pumping her breast milk instead of directly latching, but the baby started crying again when the mother took her back.
"Sheryl told me, 'Pat, parang hindi na aabot if you pump.'" Hence, she decided to breastfeed.

Patrisha saw the relief on the mother's eyes.
She continued to feed the baby until she fell asleep.
That's when she escorted both the mother and her baby back to their seat.
"Just before I left, the mother sincerely thanked me."

For the rest of the flight, which was around an hour and a half, the baby was asleep.
Before the mother deplaned, she again thanked Patrisha for her help.
"Nahihiya siya, but I could feel the sincerity."
Patrisha ended the post noting that the flight indeed became special: She became qualified to be an evaluator, and she was able to help a fellow mom in need.
"Thank you, Lord, for the gift of [a] mother's milk," she exclaimed.
Her experience motivated her to continue breastfeeding her baby girl, Jade, even if time constraints would sometimes prevent her from pumping milk while she's on board.
The longest she's gone without pumping was for nine hours.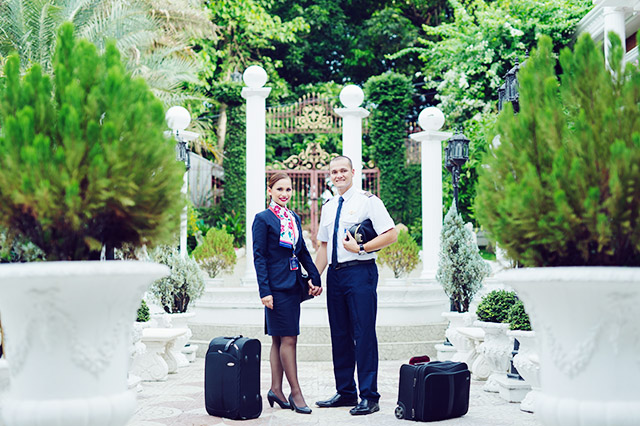 And just like other new moms, she had her share of the usual breastfeeding struggles, too.
She told Smart Parenting, "I was unprepared, and I thought of giving up after a few days of breastfeeding."
But thanks to her husband, Orson, who motivated her. "Lahat ng support, binigay niya sa akin."

Her post was meant to inspire moms "not to give up on breastfeeding," and to help others who are in need of breast milk.
Patrisha said, "Let's all support each other."
This story originally appeared on SmartParenting.com.ph.
*Minor edits have been made by the PEP.ph editors.