Host and blogger Patty Laurel grew up in a household of food lovers.
She remembers the grocery as a "happy place", with her looking forward to every trip.
When it came to food, Patty used to go for what can satisfy her and make her feel happy. And that meant sweets. She loved chocolates, in particular, and even calls herself "a recovering chocolate addict."
But her eating and buying habits changed when she became a mother.
PRACTICING MINDFUL SHOPPING HABITS
Patty says her children, Theo and Astrid, have made her a lot more mindful of the items she puts in her grocery cart.
"I'd like to be more intentional about the choices that I make for my kids because it's more than my body—it's already their future and it's their health," she says.
"I try to be as mindful as possible in terms of nutrition, in giving them natural or healthier alternatives, and then giving them that little room to just also enjoy the little things."
When she does the grocery, Patty creates a list of items based on what she calls the "80-20 system," with 80 percent of her groceries consisting of nutritious food while 20 percent are little indulgences.
She does not scrimp on food, but experience has taught her to be wiser about their family's spending habits.
"My friends always joke na we're very kuripot and very matipid, but our expenses would really be [for] food. I always tell people na when it comes to food and you know that you're giving the best for your kids, I think everything becomes easy in terms of spending because you know you're spending wisely for the nutrition of your kids," she explains.
Patty also opts for products that offer value for money.
"Money is hard-earned, and when you think of hard-earned money, you think, 'Ano ba 'yung sulit?' 'Am I getting the most out of this peso that I'm buying?'" she explains. "So I sort of gauge [it] like, 'How much nutrition are they getting from what I pay? Is it justifiable?'
"If I can genuinely say yes, then it's easy to purchase."
CHOOSING HEALTHIER OPTIONS
Patty goes the extra mile when picking healthier food options, and it's all because of her kids.
"Because of your children, you are willing to read the labels more [closely]. You're willing to do the research, and you're willing to ask other moms about it. I think it doesn't really have to be a strict process, but it's just the intention to get more information about products," she says.
Patty firmly believes that child-rearing is an ongoing learning process and that there are no shortcuts to it. Her food choices reflect this approach, as she selects products made through careful processes.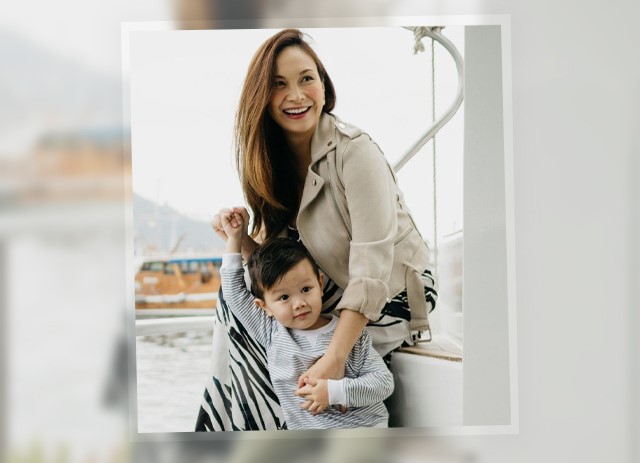 This is why one of Patty's grocery staples is Arla Organic Powdered Milk. With Arla Organic Powdered Milk, together with proper diet and exercise, Patty is confident that she's nurturing not just her kids' health, but also what's inherently and uniquely great in them.
All in all, Patty describes shopping, as well as food itself, as "healing."
"I know that a lot of people say that food is medicine, and I believe that in a sense because food can bring joy [and] comfort. But, of course, God created food to really nourish you," she says.
Recently Patty, along with celebrity moms LJ Moreno, Tanya Garcia, Carlene Aguilar, Helga Krapf, and Jan Marini were invited by Arla to share their parenting experiences and styles for a series of webisodes to be released on Arla's YouTube page. Watch this teaser:
Follow Arla Philippines on Facebook, Instagram, and YouTube to find out more.
ASC REFERENCE CODE: A007P112119AW