The recently opened dungeon and parks in Intramuros have made Manila's Walled City one of the most visited spots in the metro today.
To enrich the experience of walking the halls of history, the Department of Tourism (DOT) has developed the Experience Philippines mobile app, in partnership with the Intramuros Administration and educational institution iAcademy.
Initially launched on October 4, 2019, the app has since been upgraded to give you a more in-depth feel of Intramuros before World War II. The latest version uses augmented reality (AR) technology to reflect visuals and information about certain spots in the historical site.
According to DOT's press release published on February 3, 2020, the app's AR feature currently works in locations, such as the Gallery of Presidents, the Fort Santiago Gate, the Ayuntamiento, the Manila Cathedral, San Agustin Church, and the Churches of our Lady of Lourdes, of San Ignacio, of San Francisco, and of Recollects.
To get started, download the Experience Philippines app for free on the Android Play Store or iOS App Store.
Once you're at the participating site in Intramuros, open the app and click the "ARTECH" button which will open your phone's camera.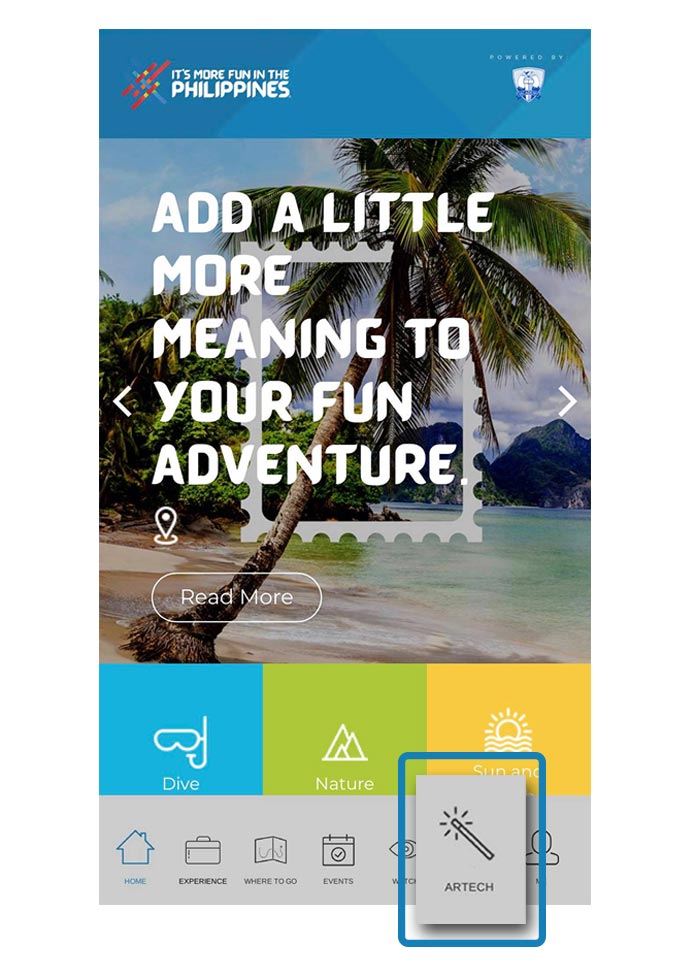 Direct your camera on the DOT logo located onsite then a computer-generated pre-war view of your surroundings appears on your camera screen.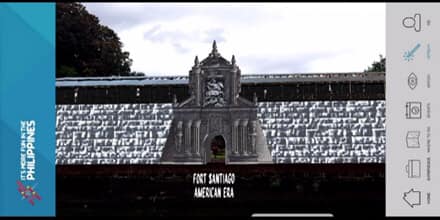 "With the Experience Philippines app, tourists can relive the past of Intramuros city with just a tap on their mobile phone screens," says DOT Secretary Bernadette Romulo-Puyat on the DOT website.
Intramuros Administration Administrator Atty. Guiller B. Asido adds, "Culture buffs will enjoy Intramuros more with this app as they will be able to see how Fort Santiago and other historical sites looked like before."
Aside from being your virtual tour guide in Intramuros, the Experience Philippines app can also serve as your interactive e-brochure when exploring other tourist destinations in the country.
"Tourist sites that the DOT is eyeing for AR development include the Banaue Rice Terraces, Corregidor, Mt. Samat, Puerto Princesa, Pampanga and Mt. Pinatubo," DOT states on their website.
Want to go an adventure but don't know where to start?
Click the "Where to go" button on your app to see nearby tourist attractions based on your location.
Aside from all these features, the app also includes a calendar of festivals to inspire you to keep exploring vibrant destinations all over the country.