For many travelers, a vacation in Tokyo, Japan is incomplete without seeing the bustling streets of the iconic Shibuya Crossing.
Surrounded by huge digital billboards and buildings and located in front of the Shibuya train station, the sprawling intersection is popular with tourists as it captures the vibrant vibe of Tokyo.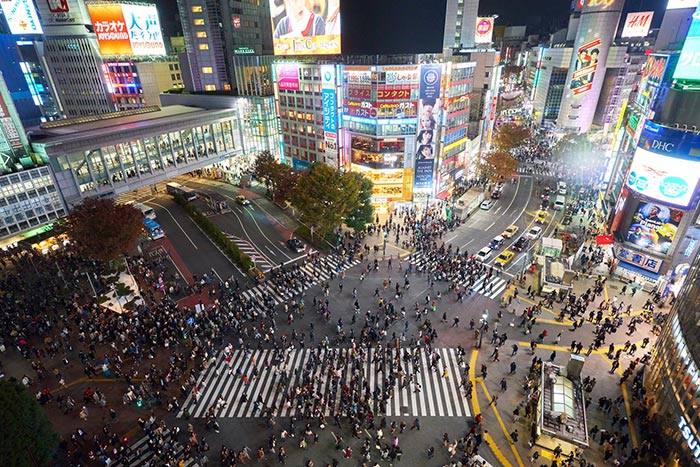 It's hard to imagine the busy intersection without its usual throng of pedestrians, but this was exactly the image that Akira Harigae captured as Japan copes with the COVID-19 pandemic.
Akira is a half-Filipino, half-Japanese photographer who lived in the Philippines before migrating to Yokohama at the age of 23.
On April 12, 2020, he had the rare opportunity of capturing Shibuya Crossing and other parts of Shibuya and Shinjuku in complete stillness.
Akira uploaded his photos and detailed his experience on Facebook the following day.
He started, "I had to go to Shibuya to give something important to a friend, as well as for work.
"It's been like a month since the last time I've been there, so I thought of bringing my camera with me and see what I can capture."
The 27-year-old photographer continued, "I never expected that I'd see Shibuya and Shinjuku looking like this—almost like a ghost town.
"Majority of its neon-lit signages are turned off...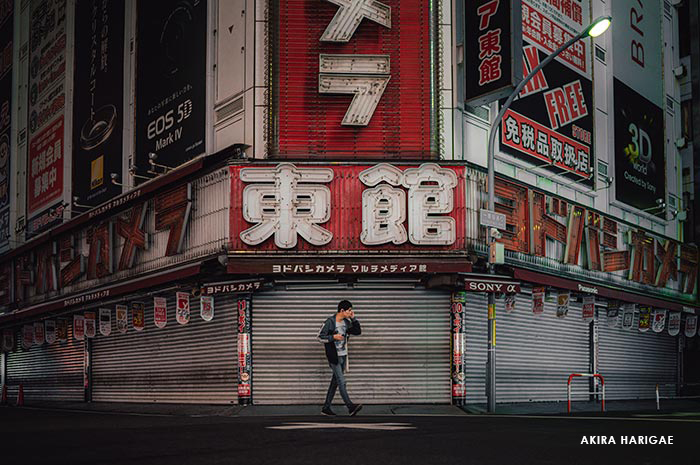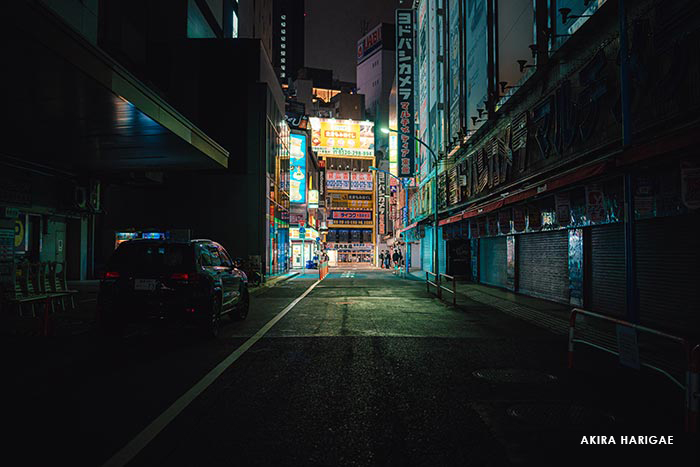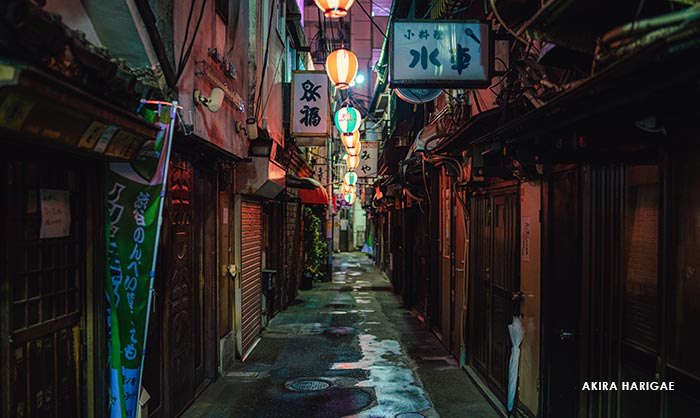 "There was barely anyone out, that you can almost count them...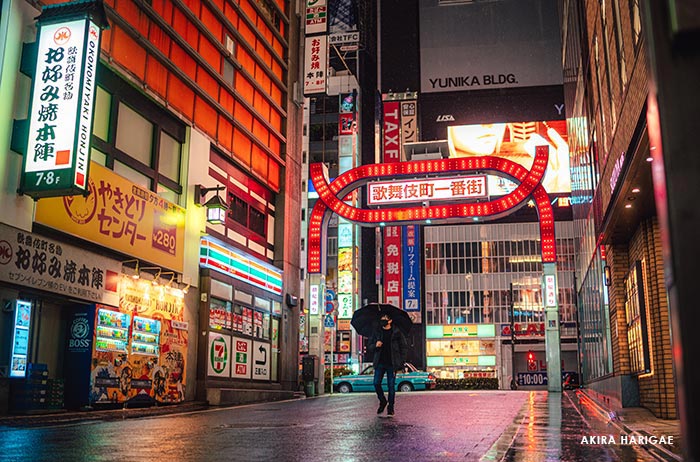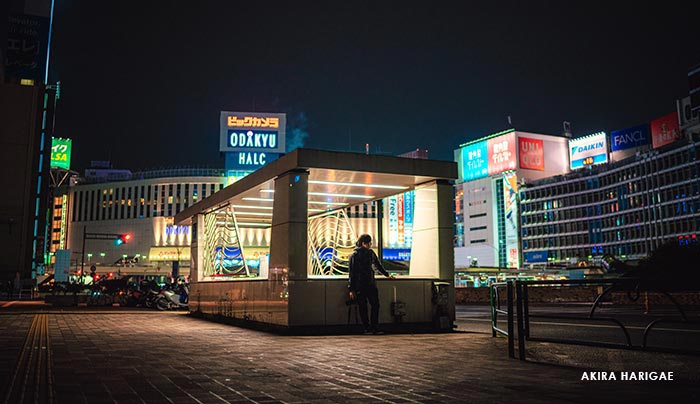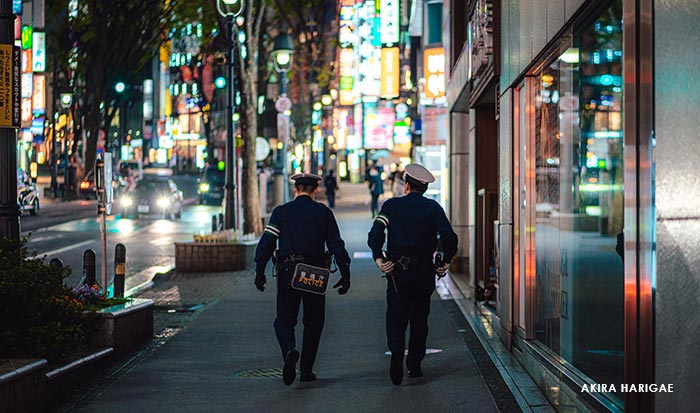 Akira recounted, "Shibuya Crossing, the world's busiest pedestrian crossing, where usually 2,500 people are passing through, now has less than 10 in it..."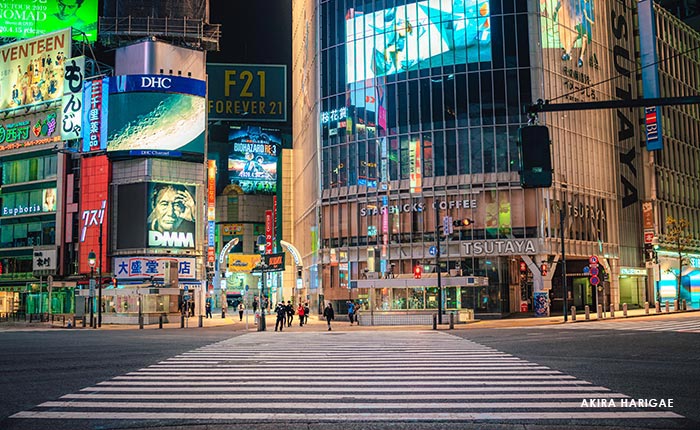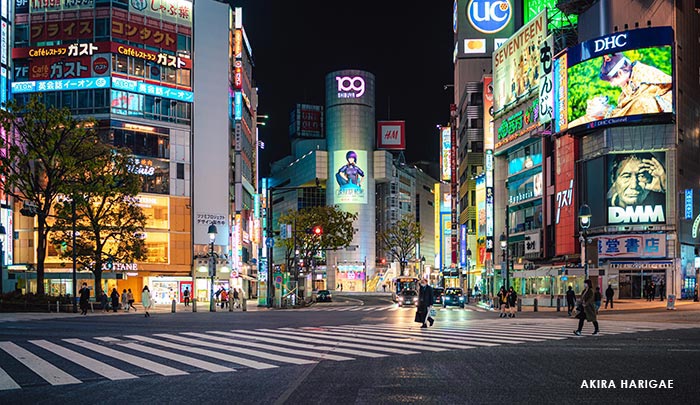 "The world's busiest station, Shinjuku station, barely has anyone in it..."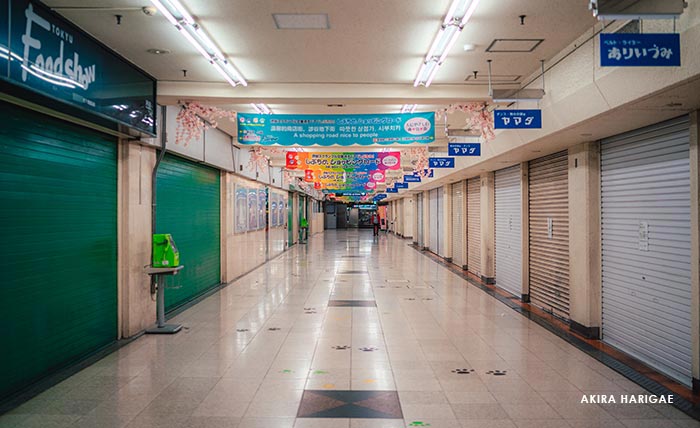 "All the places that we went to and captured are usually overflowing with people—too crowded that you'd find it hard to move.
"Now, it's as if the cities are deserted.
"It's unreal how the virus is affecting everything."
Akira's post has gained over 7,500 shares and 5,500 comments at press time.
In his interview with PEP.ph (Philippine Entertainment Portal) on April 17, via Instagram direct message, Akira described how quarantine is being implemented in Japan.
"The thing about the current situation in Japan is that it's in a state of emergency, but we're not on lockdown.
"We're not forced to stay at home," he said.
As the citizens have a firm grasp of self-discipline, they themselves have decided to practice isolation in their own houses.
Akira continued, "It's amazing to see that the people here are so disciplined, that even though they still have the freedom to go out, they chose to isolate themselves.
"Most residents only go out to buy necessities. Others still need to go to work, though."
Akira also stated that the same discipline is being practiced in his hometown in Yokohama, which is in the southern part of Tokyo.
He related, "Yokohama isn't as crowded as Tokyo (specifically Shibuya and Shinjuku), but it's definitely not how it was before.
"It does look like a deserted city, too.
"Yokohama station is actually the fifth busiest station in the world, but it's almost empty nowadays.
"I've been here for almost four years and I've never seen this city, or Tokyo, as empty as it is right now."
Though that is the case, Akira has proven through his photos that there is beauty in stillness, especially when you're in Tokyo.
See more of his captivating photos below: