As photos of traffic jams go viral, many are worrying about their daily commute once the modified enhanced community quarantine (MECQ) is lifted.
If riding jeepneys is part of your usual commute, you may be surprised by the ingenuity of a number of jeepney drivers who have gotten ready for the "new normal."
But, really, you shouldn't be surprised.

Jeepneys have always been the most loudly garbed, flamboyantly painted, vehicles anywhere, with their nickel-plated sculptures and wild paintings and quick quotes and buntings mounted or splashed or flying on their roofs, hoods, sides, tails, ramps, and tires.

Well, it's happening again.

Passengers are loving the initial response of jeepney drivers to all the new rules—particularly on social distancing—in the time of COVID-19.
Here are some of the wittiest that PEP.ph (Philippine Entertainment Portal) has stumbled upon so far.
BUSINESS CLASS SEATS
If you think cabin seats are only found in the business class sections of airplanes, think again.
Baguio-based driver Gideon Amino has found a way to incorporate those in the jeepney owned by his uncle Ariel.
Equipped with tubes, ropes, and plastic typically used for greenhouses, Gideon created partitions that serve as protection for passengers.
The design also makes it easy for them to monitor the number of passengers in their vehicle.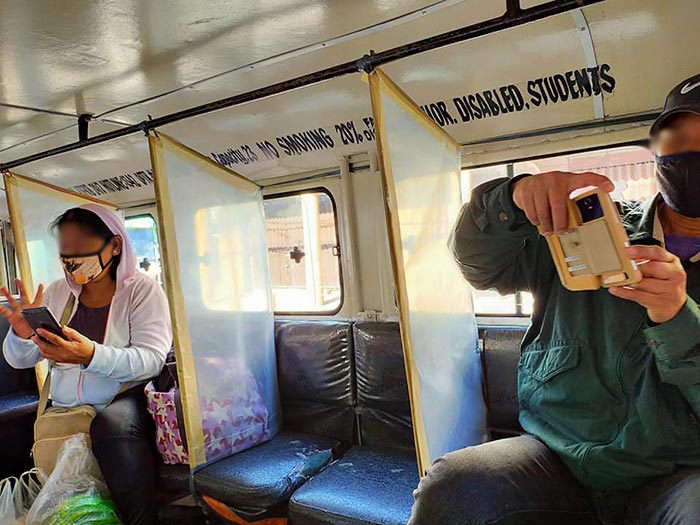 Photos were uploaded by Facebook user Fe Carina Camaeg on April 26, 2020.
Her caption reads: "I really appreciate the efforts done by the jeepney owners and family. I believe they did it not for fame nor for a monetary reason, but for the safety of their clientele.
"Second, I posted this to make it an example for others to follow."
Different versions of Gideon's jeepney partitions have been circulating online since then.
Fascinated by these drivers' initiative, netizens started likening the design to "business class seats" inside commercial aircrafts.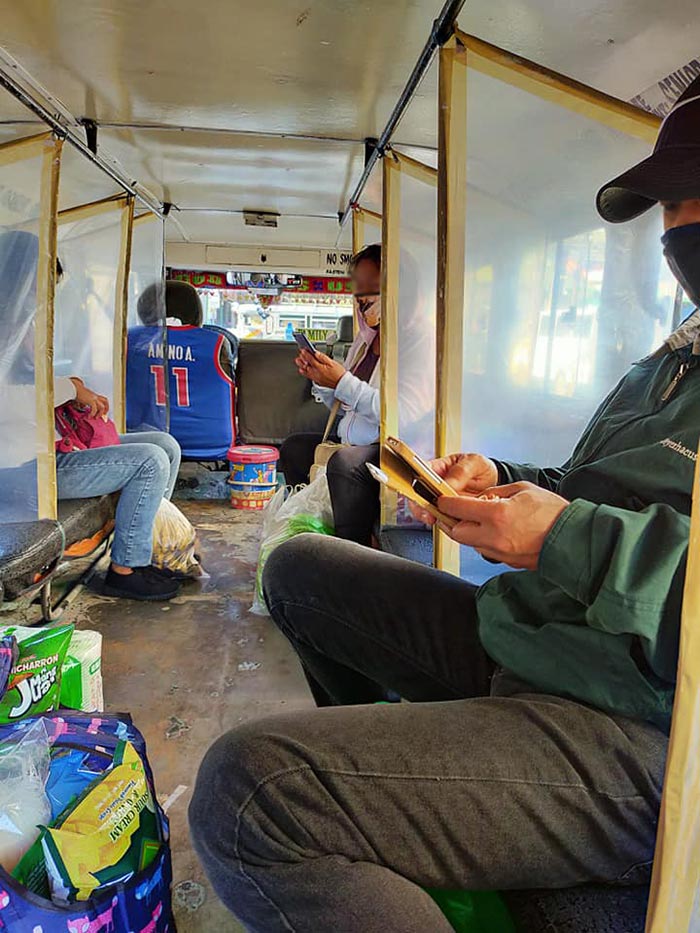 Here is the version of Conrado "Ading" R. Gan, who drives his jeepney from San Vicente to Daet in Camarines Norte.
His jeepney features an additional plastic partition so that passengers are protected not just on either side, but also from the front.
Photos were shared by Facebook user Jenneth S. Gan on May 1.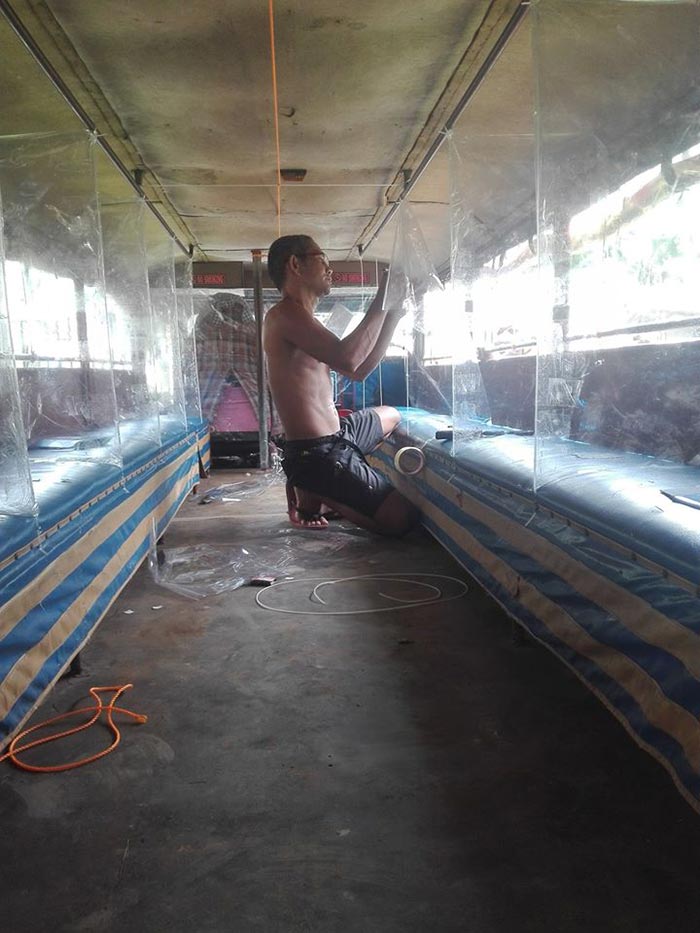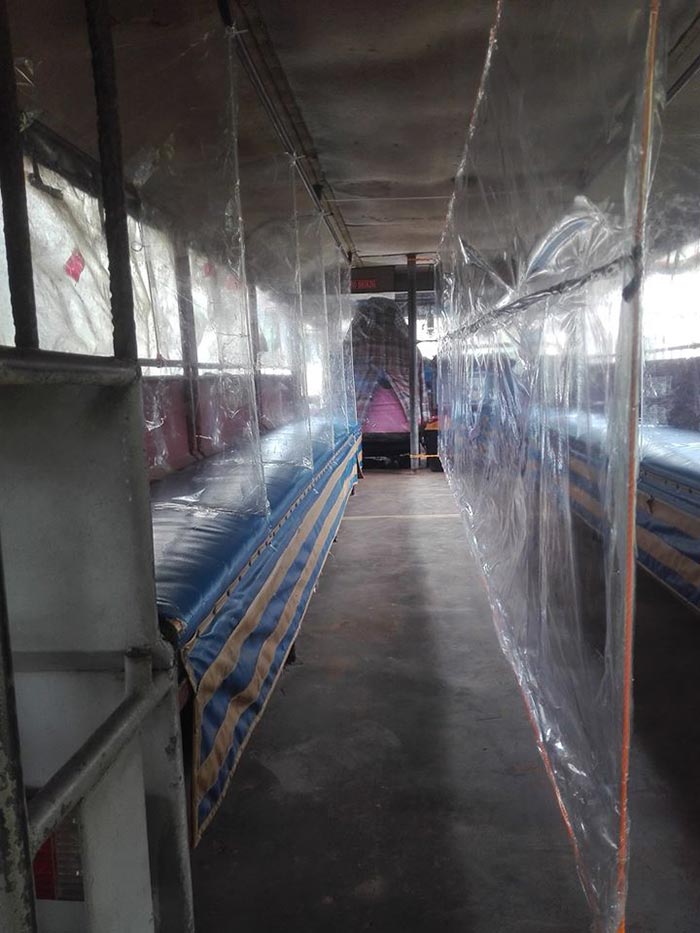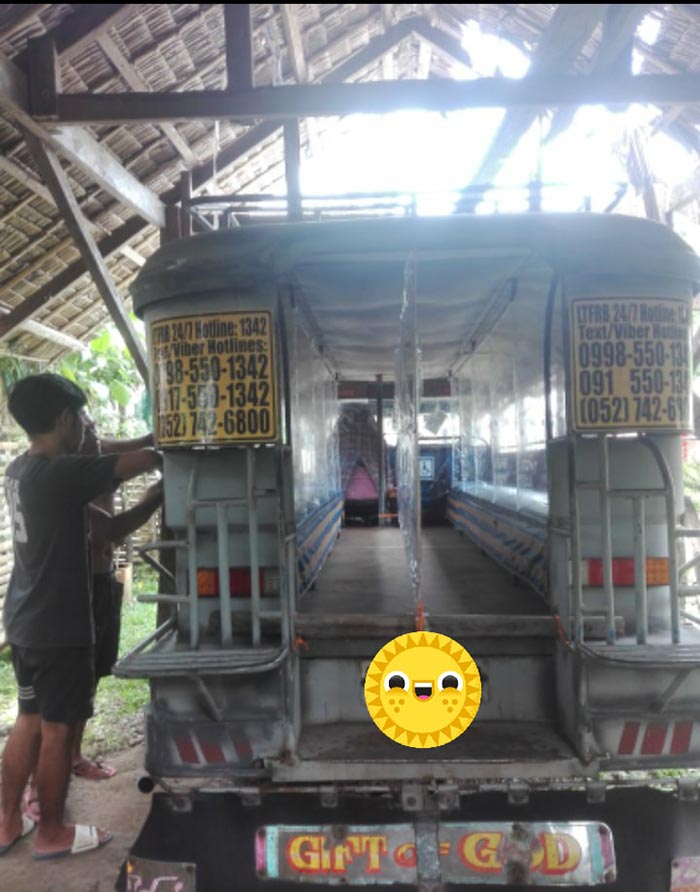 LIKE A BLIND DATE
While some drivers used various kinds of plastic for their jeepneys, others made use of materials readily available at home.
This driver found a resourceful way to prevent human contact among his passengers—with the use of his bedroom curtains!
Passenger Paul Jayvee Badilla, riding along with the driver's design wit, posted his photo with the caption, "'Di ako ready. Blind date pala ito. Haha."
His Facebook post has gained over 239,000 shares and 135,000 reactions at press time.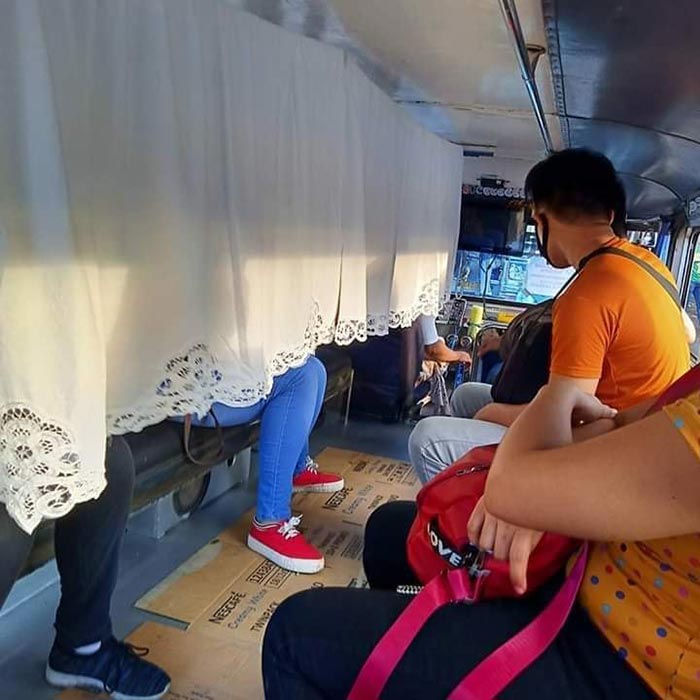 "HONESTY JEEPNEY"
This driver in Cagayan de Oro has upgraded his jeepney with a contact-less payment system.
And he didn't have to use fancy technology for it.
The clever driver placed several fare collection boxes inside his vehicle, where passengers must place their payments instead of handing these over to their seatmates to get all the way to the driver.

The passing of money from hand to hand is eliminated.
"Wala nang suklian. Depende na raw sa pasahero kung sakto o kulang ibabayad.
"Para lang daw makapasada siya kaysa walang kitain," netizen Daryljane Lastimosa Magaway says on her Facebook post uploaded May 3.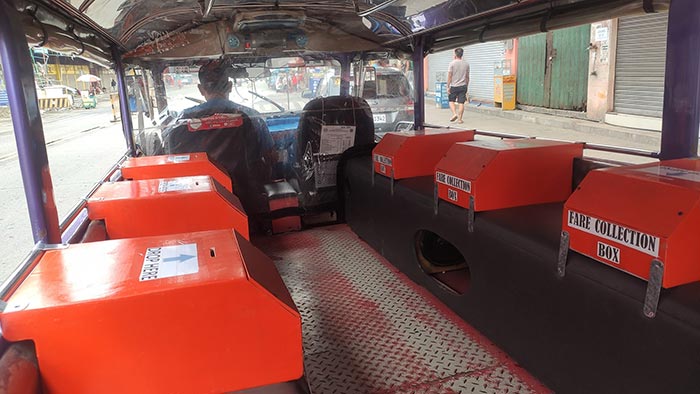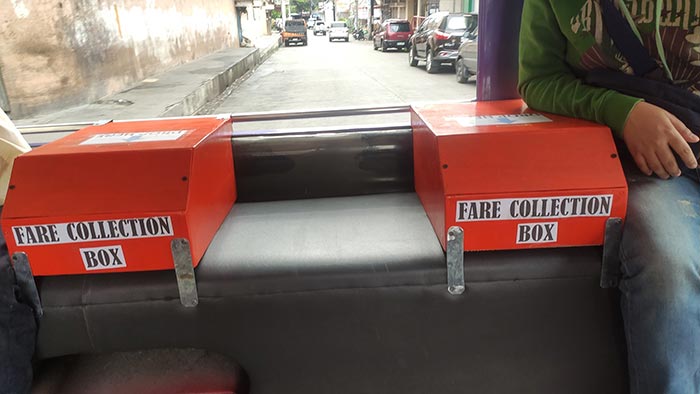 Daryljane names the vehicle "Honesty Jeepney" because of its unique honesty payment system.
The boxes also serve as a social-distancing tool, having been placed between passengers.