Many hardworking Pinoys are riding bicycles to and from the workplace, as public transportation remains limited amid the coronavirus outbreak.
Because of the surge of cyclists nationwide, the Department of Transportation (DOTr) and the Metropolitan Manila Development Authority (MMDA) have begun constructing bike lanes in EDSA.
Construction started on June 13, 2020.
But did you know that years before the pandemic started, Iloilo has been enjoying the perks of having its own bike lane?
Dubbed as the "Bike Capital of the Philippines," Iloilo has an eleven-kilometer bike lane at the Diversion Road and selected roads in the city.
Several of these bike lanes are marked by lines on the pavement.
But the one on Diversion Road, which is a national highway, is paved and filled with plant boxes that double as a barrier protecting cyclists from motorists driving through the main road.
The project was spearheaded by Former Senate President Franklin Drilon together with the Department of Public Works and Highways (DPWH) in 2014.

SAFETY AND CONVENIENCE FOR iloilo cyclists

The bike lane has made daily travel more convenient for Raphael Dorilag, a corporate planning and regulatory manager who used to live in Metro Manila.
Raphael, or "Raprap" to his friends, was born in Iloilo, but studied and worked in Manila for 20 years. It was only last year that he returned to his birthplace.
In an e-mail interview with PEP.ph (Philippine Entertainment Portal) on June 15, Raprap says he began using his bike when Iloilo was placed under enhanced community quarantine.
"Although I know how to ride a bike, I don't ride bikes that often before.
"This COVID-19 situation pushed me to buy a bike so I can get to work during the quarantine.
"Now, I am using my bike almost every day to get to places and to groceries," Raprap states.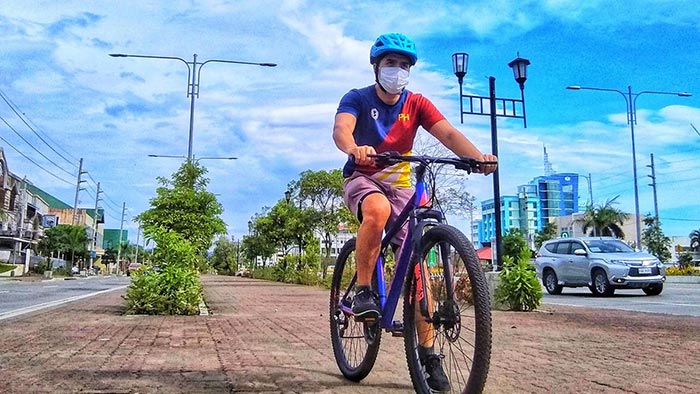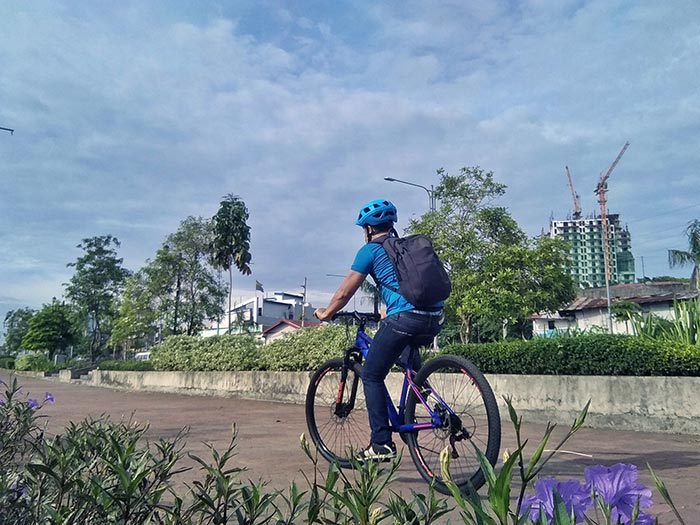 Raprap rides his bike to various spots in the city, and he is thankful that most of his routes have protected bike lanes.
He tells PEP.ph, "My apartment is in Jaro, and I work in the city proper, which is about four kilometers away. I bike almost three times a week.
"I use a bike to get to work, training, and going to the mall or market.
"I also use my bike to travel to our home some 32 kilometers away from the city during weekends.
"Luckily, I live near the Diversion Road which has protected bike lanes all the way. This is about 75 percent of my route.
"In the city proper, there are only painted lanes for bikes."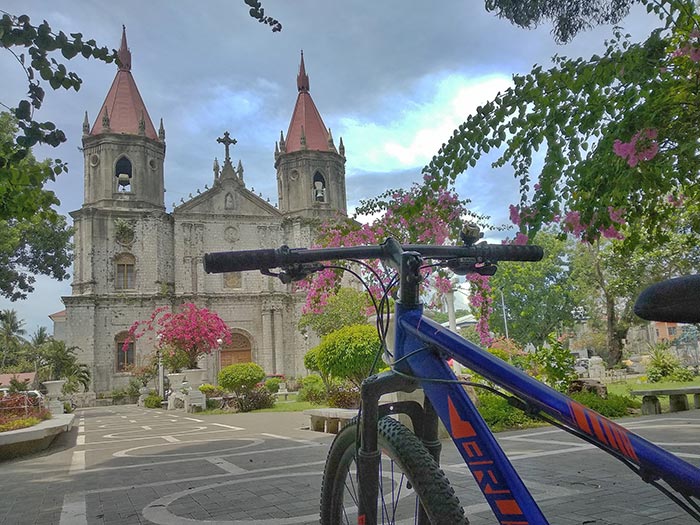 BIKING IN METRO MANILA
Although Raprap was not a habitual cyclist when he was in Metro Manila, there were a few times when he took his bike around the city.
"I tried biking in UP Diliman, SM by the Bay, and some cities like Marikina, using borrowed bikes.
"I also had the chance to join the Tour of the Firefly," he recalls.
Tour of the Firefly, according to Topgear.com.ph, is a biking event that tours Metro Manila to promote cycling.
Raprap can't help but rave about the roads of Iloilo.
He continues, "There are only a few places in Manila where you can bike, mostly for leisure, and you are confined to that place only. They are not interconnected and are not practical for the everyday ride.
"Metro Manila roads are dangerous, they are hostile even to pedestrians.
"Iloilo is quite lucky to have a well-planned road with space for bikers and pedestrians.
"I hope that they expand these and make the roads more inclusive for all travelers."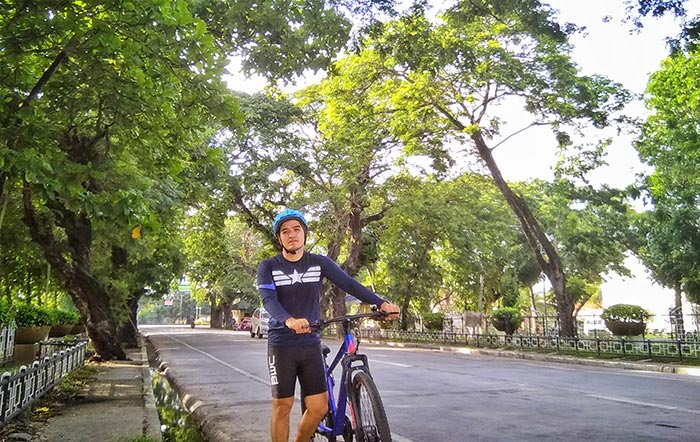 Riding his new and reliable bicycle is now part of Raprap's new normal.
"I like biking because it gives me a sense of freedom.
"You can go to places and commune with the environment at the same time.
"I usually have a lot of stops to appreciate the sceneries, which I can't do when I'm inside a car or bus.
"It's also an inexpensive and fitter way to get to places," he concludes.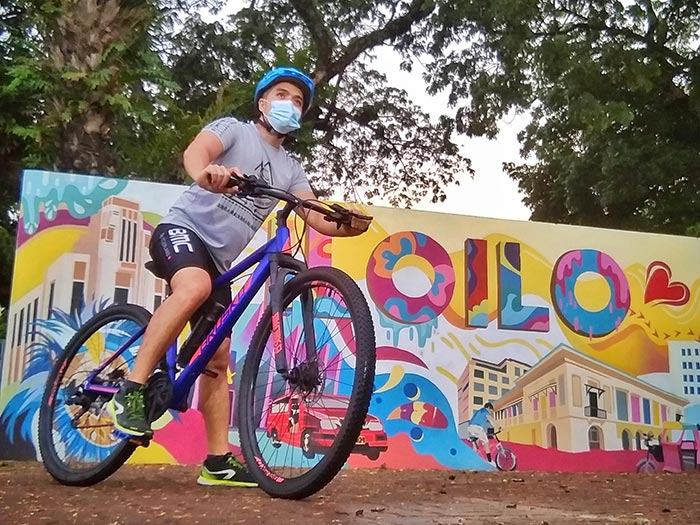 According to a report by the Daily Guardian, the local government of Iloilo is set to construct more bike lanes, which would run across Iloilo City Hall, Provincial Capitol, and other key establishments.
The additional lanes are part of Mayor Jerry Treñas' call to take up cycling as a mode of transport since their city was placed on general community quarantine on May 16.
Gusto mo bang lagi kang una sa showbiz news at scoops? Subscribe to our Viber Chatbot here para lagi kang updated, and join our community for more pakulo!